Gains Network(GNS)
GNS (Gains Network) Token Price & Latest Live Chart
2023-05-15 15:24:40
Discover the latest GNS price with FameEX's GNS/USD Price Index and Live Chart. Keep up-to-date with the current market value and 24-hour changes, as well as delve into Gains Network's price history. Start tracking GNS price today!
Daily historical price (USD)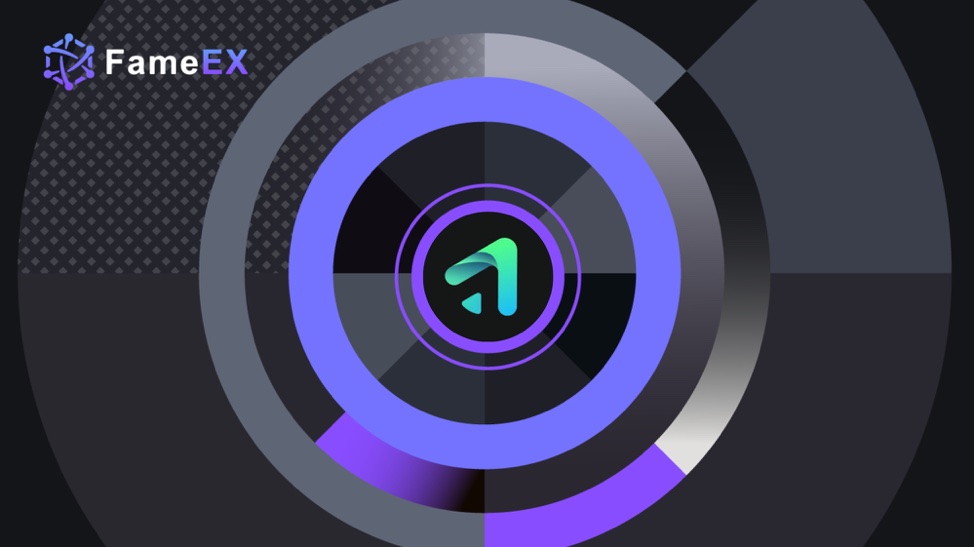 What is GNS (Gains Network) ?
The GNS Token is an integral part of the Gains Network, a DeFi ecosystem that operates on the Polygon and Arbitrum blockchains. This innovative platform is designed to offer a range of financial products and services, with its flagship product being gTrade, a decentralized leveraged trading platform. By employing a unique synthetic architecture, gTrade stands out from its competitors in terms of capital efficiency, enabling users to enjoy lower trading fees and access a broader range of leverages. Furthermore, the platform allows users to engage in crypto and non-crypto trades without having to complete KYC identification or own the underlying assets, streamlining the trading process and enhancing privacy.
In addition to its cutting-edge trading platform, Gains Network provides a suite of features and services aimed at optimizing the user experience. These include staking rewards, NFTs, one-click trading, and plans for future community governance through a DAO model. Gains Network is committed to fostering a sense of ownership and collaboration within its community, encouraging members to contribute ideas and proposals for the platform's ongoing development. With an ambitious vision that includes creating its own metaverse and casino, Gains Network aims to push the boundaries of the web3 space and solidify its position as a leading player in the decentralized finance world.
How does GNS (Gains Network) work?
GNS Token is designed to streamline and enhance the trading experience for users, offering unique features and the innovative gTrade platform. With gTrade, users can trade various assets, including commodities, cryptocurrencies, stocks, and forex, without undergoing an intensive authentication process. Synthetic leverage is employed, eliminating the need to borrow funds to leverage trades. Positive trades are paid out from a single vault, while negative trades result in funds being deposited into the vault. To ensure accurate real-time pricing, gTrade utilizes a custom Chainlink decentralized oracle network for median prices on each order.
GNS Token offers several distinct features, such as one-click trading and GNS staking, providing users with passive income through a share of trading fees. By staking GNS tokens, users receive DAI rewards generated from the fees. Gains Network also employs a gDAI vault, where users can stake DAI tokens to become liquidity providers, receiving gDAI tokens as a representation of their staked DAI. This process incentivizes users to continue staking in the vault, as they receive a share of trading fees. Moreover, GNS NFTs offer exclusive benefits to holders, with the extent of these benefits depending on the NFT's tier.
The Gains Network's unique architecture provides users with several advantages, including significant leveraging power, lower fees, and the potential for increased profitability. However, the platform currently has some limitations, such as a limit on the number of open trades per trading pair and a cap on trade collateral profits. Despite these drawbacks, the Gains Network continues to develop and improve its platform to provide an even better trading experience for its users.
GNS (Gains Network) market price & tokenomics
The Gains Network's native token, GNS, is a deflationary utility token that supports the gTrade platform by improving its liquidity. Initially utilizing GFARM2 on Ethereum, the platform later transitioned to the Polygon chain, introducing the GNS token. The initial distribution allocated 5% to both the development and governance funds, with the token being used for minting rewards and maintaining vault stability.
To prevent inflation due to NFT bot and staking rewards, GNS tokens are burned when the vault is adequately over-collateralized. Although the maximum supply cap is set at 100 million tokens, a mechanism ensures the total supply never reaches this limit, maintaining a balanced and sustainable tokenomics and market price for the GNS token within the Gains Network ecosystem.
As of now, GNS (Gains Network) is ranked #228 by CoinMarketCap with market capitalization of $212,330,338 USD. The current circulating supply of GNS coins is 30,453,619.
Why do you invest in GNS (Gains Network) ?
Investing in GNS Token could be appealing for both short and long-term investment due to the excitement surrounding the Gains Network platform. It offers a unique, user-friendly trading experience and a wide range of leverages. Additionally, the GNS Token will play a vital role in the ecosystem, potentially increasing its value over time.
Is GNS (Gains Network) a good Investment?
Gains Network and its GNS Token have generated significant interest in the market, making it a potentially attractive investment. However, it is essential for investors to dive into research and prepare a proper trading strategy before making any investment decisions.
Find out more about GNS (Gains Network) :