Discover the latest GRT price with FameEX's GRT/USD Price Index and Live Chart. Keep up-to-date with the current market value and 24-hour changes, as well as delve into The Graph's price history. Start tracking GRT price today!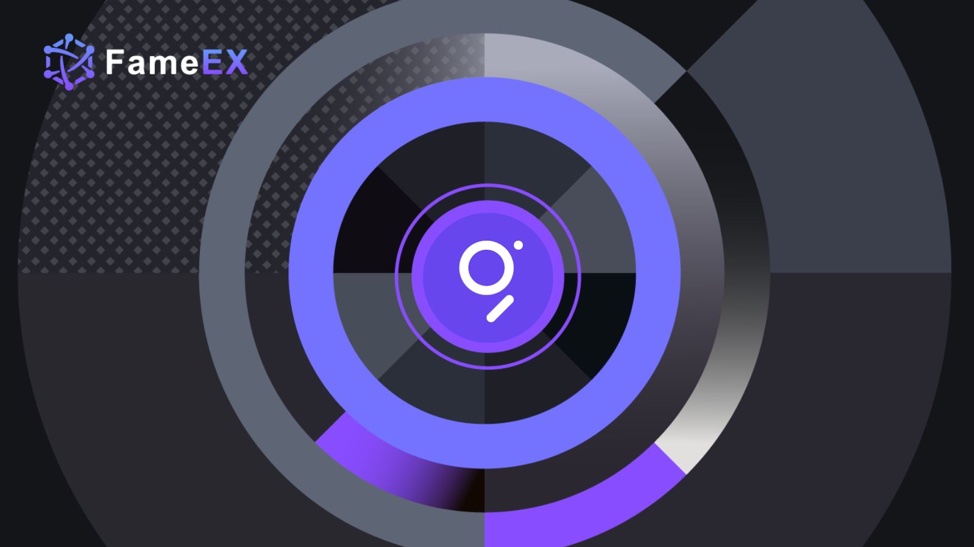 What is GRT (The Graph)?
The Graph (GRT) is a potent indexing protocol developed to facilitate data querying for blockchain networks such as Ethereum and InterPlanetary File System (IPFS). The protocol is a crucial driver of many applications, especially within the Decentralized Finance (DeFi) sector and the wider Web3 ecosystem. In essence, The Graph enables anyone to construct and publish open APIs, known as subgraphs, which are used by applications to retrieve blockchain data via GraphQL. Currently, the protocol supports indexing data from Ethereum, IPFS, and POA with more networks scheduled for future integration.
As of late 2020, The Graph has garnered significant traction with over 3,000 subgraphs deployed by a multitude of developers for various Decentralized Applications (DApps), such as Uniswap, Synthetix, Aragon, AAVE, Gnosis, and many more. The usage of The Graph has witnessed over 50% Month-on-Month (MoM) growth, hitting over 7 billion queries in September 2020 alone. The Graph has a global community including over 200 Indexer Nodes and more than 2,000 Curators in its program. To fuel the network development, The Graph has raised approximately $25 million from community members and blockchain influencers, including prominent ventures like Coinbase Ventures, DCG, Framework, and others.
How does GRT (The Graph) work?
The Graph operates by indexing data through subgraphs which are specialized graphs used to extract data from a blockchain for streamlined processing and querying via its native language, GraphQL. Subgraphs offer developers a tool to serve, index, and utilize blockchain-agnostic data verifiably, thereby aiding in building serverless applications like Uniswap, AAVE, and Decentraland that run on public infrastructure.
The Graph executes this process through the Graph Node, the network's main query and search engine, which constantly scans network blocks and smart contracts. This process involves four primary network participants: Indexers, Delegators, Curators, and Developers. Each of these participants has a distinct role in ensuring the smooth operation of the network, contributing to the integrity of querying, indexing processes, and the development and signal of high-quality subgraphs. The Graph adeptly tackles the issue of challenging data queries within DeFi systems, creating a comprehensive ecosystem. This setup allows all users to utilize the platform to safeguard their data effectively.

Source: The Graph
GRT (The Graph) market price & tokenomics
The GRT token is the native cryptocurrency of The Graph ecosystem with numerous functions within the network, including staking, delegation, contribution to network governance, and compensation to network participants. As of its tokenomics, GRT's total supply is capped at 10 billion tokens with a target issuance rate of 3% annually to incentivize Indexers for allocating GRT to subgraphs. Simultaneously, 1% of its total supply is burned each year, implying a net annual increase in total supply of 2%. As of now, GRT (The Graph) is ranked #40 by CoinMarketCap with market capitalization of $1,371,927,381 USD. The current circulating supply of GRT coins is 9,068,680,154.
Why do you invest in GRT (The Graph)?
Investing in GRT could be considered attractive for several reasons. Firstly, the growing relevance of DeFi directly corresponds to the increasing importance of The Graph protocol in the wider crypto economy. Developers and network participants can leverage The Graph to build subgraphs for various dApps, facilitating querying, indexing, and data collection. Secondly, the network's structure incentivizes all participants like Delegators, Indexers, and Curators to enhance APIs and ensure data accuracy, thereby fostering a more reliable and efficient ecosystem.
Is GRT (The Graph) a good Investment?
Whether GRT is a good investment or not largely depends on one's individual investment goals and risk tolerance. However, the token has shown promising growth potential, demonstrated by recent bullish market movements. Events like Twitter's decision to impose reading limits citing data scraping and system manipulation have brought attention back to decentralized data storage protocols such as The Graph. Additionally, GRT's price soared in June 2023 as The Graph prepared to integrate with Arbitrum, an Ethereum layer-2 protocol, indicating a positive market sentiment and potential for future growth. As with any investment, due diligence is advised before making a decision.
Find out more about GRT (The Graph):