Discover the latest HOT price with FameEX's HOT/USD Price Index and Live Chart. Keep up-to-date with the current market value and 24-hour changes, as well as delve into Holo's price history. Start tracking HOT price today!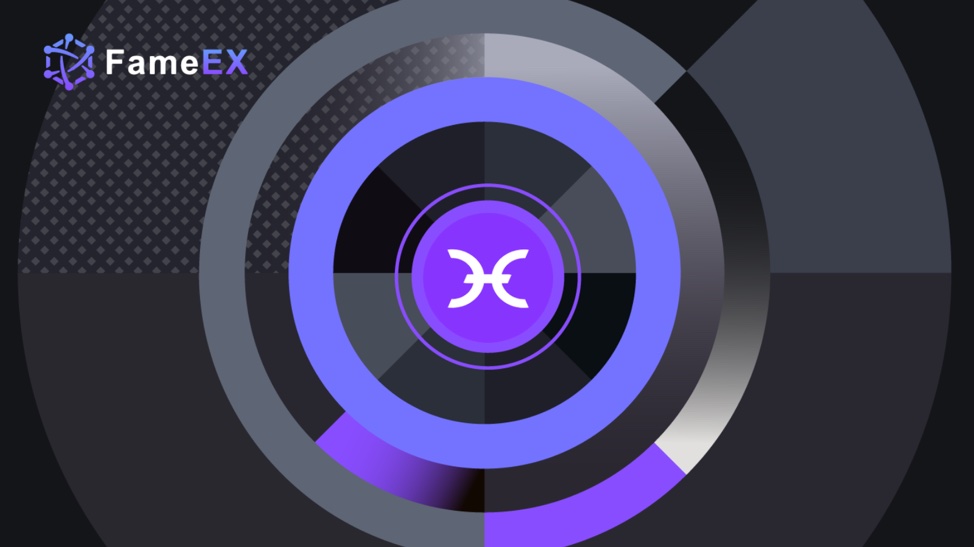 What is HOT (Holo)?
Holo is an integral part of a unique and ambitious project built around a framework for developing decentralized applications (DApps) known as Holochain. Unlike typical DApps that rely on blockchain technology, Holochain operates in a distinctively different manner, sidestepping the limitations of traditional blockchain structures. In essence, Holo's main purpose is to provide a seamless bridge between the broader internet and applications built using Holochain, thereby creating an accessible marketplace and ecosystem for such DApps. These applications are hosted on the internet by participants within the Holo network, operating in a peer-to-peer distributed platform.
The Holo project was the brainchild of Eric Harris-Braun and Arthur Brock, launched in 2017 with the vision to empower a future economy driven by peer-to-peer trading. At its core, Holo is a peer-to-peer hosting platform for Holochain applications, often referred to as hApps. This endeavor seeks to connect decentralized Holochain applications with the existing centralized web we interact with daily, thereby bringing many distributed applications within the reach of conventional web browsers. The Holo network's token, HOT, enables distributed hosting services powered by the peers in the network.
In 2018, the Holo project introduced an ERC-20 token, HOT, as a placeholder or "IOU" that will be redeemable for HoloFuel upon launch. HoloFuel is an innovative accounting system designed to compensate hosts for their services. Holo's proprietary software allows anyone to generate a passive income by lending out their device's computational power. Remarkably, this software operates inconspicuously in the background without interfering with your everyday digital activities. As such, Holo presents an exciting opportunity to participate in a revolutionary project, earning rewards in HoloFuel, and fostering the proliferation of hApps.
How does HOT (Holo) work?
Holochain is the fundamental technology that underpins the Holo network. It's an open-source framework that allows developers to create fully distributed peer-to-peer applications. Unlike traditional blockchains where all nodes on the network maintain a shared state of the network, Holochain introduces an agent-centric approach. In this model, each agent (host) possesses a copy of the secure ledger and can act independently while interacting with other devices on the network. This interaction creates a highly scalable and efficient distributed ledger system.
The distributed nature of Holochain means each node maintains its history independently, eliminating the need for synchronizing all nodes on the network, a common requirement with traditional blockchains. It employs distributed hash tables to create a shared public space, whereby every node carries a part of the distributed data that won't be lost to the network even when a node goes offline. These aspects of Holochain provide a unique customizable experience for every application's use cases. In this framework, all app users are aware of and agree to the application validation rules. Violations of these rules can be easily detected by other nodes in the network, promoting an environment of shared responsibility and trust.
HOT tokens can be redeemed for HoloFuel tokens. These tokens serve as the measure of computational power on the network and as rewards for network input. To incentivize hosts for their input and allow Holochain's mutual-credit accounting system to handle billions of microtransactions every day, the HoloFuel token is provided as a reward.
HOT (Holo) market price & tokenomics
The market position and tokenomics of Holo (HOT) indicate its significant presence in the cryptocurrency landscape. At the time of writing, Holo's total supply consists of approximately 177.6 billion HOT tokens, the majority of which, 230 billion tokens or 98% of the total supply, are in circulation. The project has a strong market presence with a market capitalization of $1.08 billion, demonstrating the faith investors have in the project's potential. As of now, HOT (Holo) is ranked #127 by CoinMarketCap with market capitalization of $230,081,394 USD. The current circulating supply of HOT coins is 171,709,450,614.
Why do you invest in HOT (Holo)?
Investing in HOT represents an opportunity to support a project that aims to revolutionize the way we develop and use applications. With its innovative Holochain framework, the Holo network provides developers with the tools to build reliable peer-to-peer applications with unparalleled speed and flexibility. Holochain also allows for high customization, where developers can create their chains and manage data transactions between parties. In addition, Holochain's potential to address many of the current issues with blockchain technology, such as scalability, speed, security, and transaction fees, provides a promising backdrop for the appreciation of the HOT token. With its adoption on the rise, the HOT token presents an opportunity to invest in a project that may shape the future of decentralized applications and peer-to-peer transactions.
Is HOT (Holo) a good Investment?
Holo (HOT) holds significant potential for investors due to its unique use cases in various sectors including the gaming industry. With capabilities ranging from in-game currency, decentralized gaming marketplaces, game distribution, community-driven development, and esports, Holo (HOT) has the potential to revolutionize how we play and develop games. As the gaming industry evolves towards more decentralized and community-driven models, Holo (HOT) is poised to play a critical role. However, as with any investment, it is essential to conduct thorough research and consider the project's vision and the market conditions before investing. Therefore, while it is a promising project with significant potential for the future, HOT should be considered a long-term investment that may require time and effort to realize its full potential.
Find out more about HOT (Holo):