Discover the latest JASMY price with FameEX's JASMY/USD Price Index and Live Chart. Keep up-to-date with the current market value and 24-hour changes, as well as delve into JasmyCoin's price history. Start tracking JASMY price today!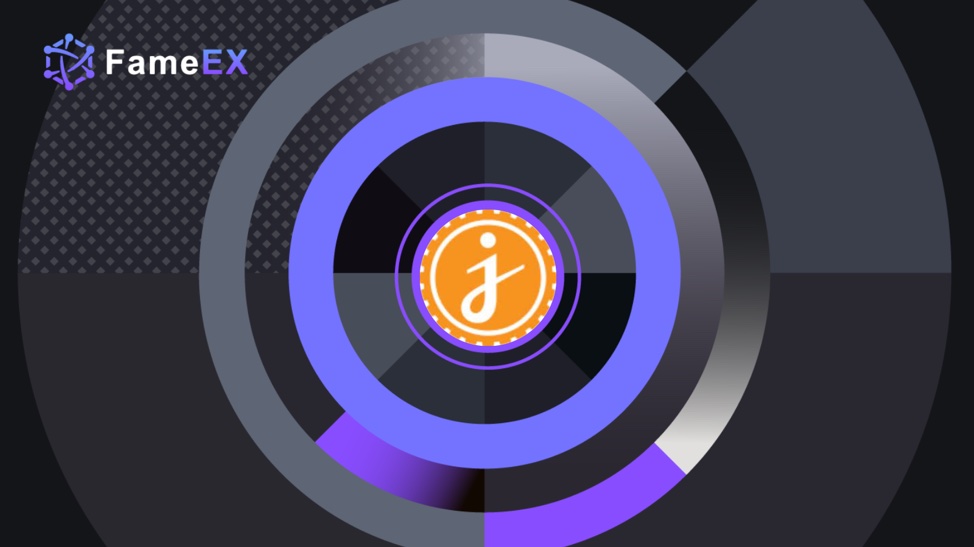 What is JASMY (JasmyCoin)?
JasmyCoin is an ambitious venture initiated by the Internet of Things (IoT) provider from JASMY Corporation in Tokyo, Japan. Designed to harmonize the dynamic digital environment of IoT devices with the robust foundation of decentralized protocols, JasmyCoin introduces a secure platform that facilitates a seamless and trustless exchange of data. Founded by several former Sony executives, JASMY was built upon years of industry knowledge and technological expertise. The team, including Kunitake Ando, Kazumasa Sato, Masanobu Yoshida, and Hiroshi Harada, worked to develop an infrastructure that democratizes data, ensuring data protection and ownership.
They wish to create a world where mechanical and digital elements, from computers and cars to smartphones, can communicate data effortlessly and securely. This is the heart of the JASMY vision. Their mission goes beyond merely establishing a platform that bridges service providers and data users. It aims to restore the sovereignty of individual data by creating a potent infrastructure where personal information is not just protected but owned by the user.
JASMY employs IoT technology in synergy with blockchain, a cryptographic technology known for its impenetrable security. This combination ensures users have full control over their personal data. The mission isn't just to create a secure platform but an environment that empowers users to use data easily, safely, and smoothly. By transforming information into personal assets, JASMY intends to shift the current data paradigm and make it a powerful, personalized tool in the hands of the user.
How does JASMY (JasmyCoin) work?
JASMY platform breaks away from the traditional approach to data management and instead pioneers a decentralized workflow system. It's powered by edge computing and the InterPlanetary File System (IPFS), a decentralized storage system that ensures data security and integrity. JASMY operates by securely storing user data in a personal data storage system. The user must first complete a registration and identity verification process to activate the Security Knowledge Communicator (SKC) which is JASMY's core service. This provides the user with a personal data locker and an ID. Every interaction on the platform generates data stored securely in this personal locker.
For any organization or company to access this data, they must have permission from the user. This concept extends to IoT devices, which are securely registered with JASMY's Smart Guardian (SG) service. SG links user's ID information to the device, creating an environment where only the device's registered owner can use it.
JASMY (JasmyCoin) market price & tokenomics
JasmyCoin (JASMY) serves as the primary currency of the JASMY network. It's an ERC-20 token that powers the platform and plays a pivotal role in building the JASMY ecosystem. JASMY serves multiple functions, including facilitating transactions, paying for services, and incentivizing the growth of JASMY's ecosystem. The total supply of JASMY was capped at 50 billion coins. The allocation of JASMY is strategically distributed to support the JASMY ecosystem's growth as 48% goes to the ecosystem fund, 27% to investors, 20% to contributors and the community, and 5% to an incentives program. As of now, JASMY (JasmyCoin) is ranked #138 by CoinMarketCap with market capitalization of $203.37 million USD. The current circulating supply of JASMY coins is 48.69 billion JASMY.
Why do you invest in JASMY (JasmyCoin)?
The strategic focus on IoT and data democracy positions JASMY uniquely in the market. It's not just relevant but essential in a world grappling with data breaches and privacy invasions. Its continued partnerships, particularly within Japan, coupled with the launch of innovative products and the development of its fan token, Sagan Tosu, for NFTs, highlight its commitment to growing and innovating. JASMY's resilience and persistence highlight its potential as a good investment. The team's assurance to achieve significant milestones and the consistent development of a strong and innovative ecosystem can make JASMY an appealing option for investors.
Is JASMY (JasmyCoin) a good investment?
Jasmy's appeal as an investment comes from its strategic positioning and commitment to growth and innovation. Despite the market's volatility, JasmyCoin has several promising features, including the expanding influence of IoT and the secure and versatile products JASMY offers to manage private data. The project's ecosystem is still thriving despite some of the challenges it has faced. The JASMY team's continued commitment to innovation and their resilient work ethos make it a potential candidate for a good investment. It is advisable to diversify your investments and invest based on your risk appetite and investment strategy.
Find out more about JASMY (JasmyCoin):