Discover the latest KSM price with FameEX's KSM/USD Price Index and Live Chart. Keep up-to-date with the current market value and 24-hour changes, as well as delve into Kusama's price history. Start tracking KSM price today!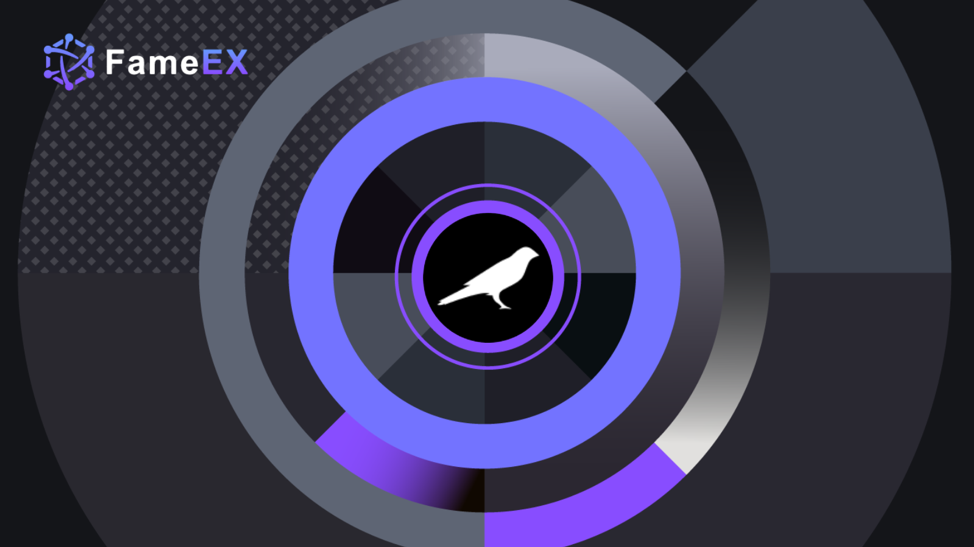 What is KSM (Kusama)?
Kusama emerged as an inventive experimental blockchain platform geared towards creating an immensely interoperable, scalable, and nimble framework for developers and innovators alike. Built on Substrate, Kusama shares a strikingly similar codebase with Polkadot which is one of the most triumphant interoperable blockchains out there.
The deployment on Kusama permits swift-moving projects to leverage an extremely scalable, interoperable sharded network, complete with features that Polkadot is yet to offer. As such, Kusama perceives itself as a "canary network". The platform's unique design caters to developers intending to innovate and roll out their blockchain. Moreover, it serves as an advantageous preparatory network before projects launch on Polkadot. However, numerous projects choose to continue with Kusama for their ultimate product due to its distinctive benefits. Kusama system is attractive due to its low entry barriers for launching parachains, minimal bond requirements for validators, and is prevalently utilized by early-stage startups and for experimental purposes. The creation of Kusama is credited to the same team behind Polkadot, Parity Technologies, under the leadership of Dr. Gavin Wood, a globally respected computer scientist, programmer, and Ethereum co-founder.
Parity Technologies' extensive team is composed of some of the world's most successful blockchain engineers. Kusama receives funding from the Web3 Foundation grants, an initiative designed to "nurture and steward technologies and applications in the fields of decentralized web software protocols." The Web3 Foundation also supports Kusama in research and community development through its growth team.
How does KSM (Kusama) work?
Kusama is fashioned with substrates and codes closely mirroring those of Polkadot. Frequently referred to as "Polkadot's canary network," Kusama operates as an evolutionary and multi-channeled network designed to offer an audit system for Polkadot. It welcomes new features and experiments with them before these features are introduced to Polkadot. In contrast to most blockchain ecosystems that solely rely on a test network to develop their decentralized applications (DApps) and projects, Kusama provides a functional market and test network conditions that other chains can't offer. The network also benefits from tweaked governance parameters that empower it to operate up to four times faster than the Polkadot ecosystem.
Kusama employs two types of blockchains to process transactions and manage network activity. The primary network, housing the validators, is known as the relay chain. The relay chain possesses minimal functionality and is accountable for coordinating the entire system. Conversely, the parachains are distinctive and permit users to operate separate Layer 1 blockchains within the Kusama network. Being able to run these singular layers linked to the relay chain ensures the security of the parachains and significantly augments the scalability and interoperability of the Kusama network.
KSM (Kusama) market price & tokenomics
The unique attribute of Kusama's maximum supply is that it is not fixed, but increases at an inflation rate of 10% per year. The distribution of newly minted KSM tokens depends on the proportion of KSM that are staked. If exactly half of all KSM are staked, then Kusama validators receive 100% of newly minted tokens. However, if it is above or below 50%, then a part of the inflation rewards will go to the Kusama Treasury. As of now, KSM (Kusama) is ranked #141 by CoinMarketCap with market capitalization of $192,936,498 USD. The current circulating supply of KSM coins is 8,470,098.
Why do you invest in KSM (Kusama)?
Kusama presents several advantages and benefits for network users. It provides a rapid iteration process and allows developers to investigate new technologies and ideas that could significantly impact the market. It also enables developers planning to deploy specific applications and parachains on the Polkadot network to predict the performance of planned innovations.
Is KSM (Kusama) a good Investment?
The Kusama initiative has proven beneficial to its users, offering a swift iteration process, and enabling developers to explore potential groundbreaking technologies and ideas. Kusama provides developers intending to deploy specific applications and parachains on the Polkadot network an opportunity to anticipate the performance of their innovations based on their experiences on the Kusama network. Investors should take into account the project's forward-thinking nature, technical strengths, and growing community before making an investment decision. However, as always with investments, potential investors should conduct extensive research and exercise caution, as the cryptocurrency market can be highly volatile.
Find out more about KSM (Kusama):