Discover the latest MNT price with FameEX's MNT/USD Price Index and Live Chart. Keep up-to-date with the current market value and 24-hour changes, as well as delve into Mantle's price history. Start tracking MNT price today!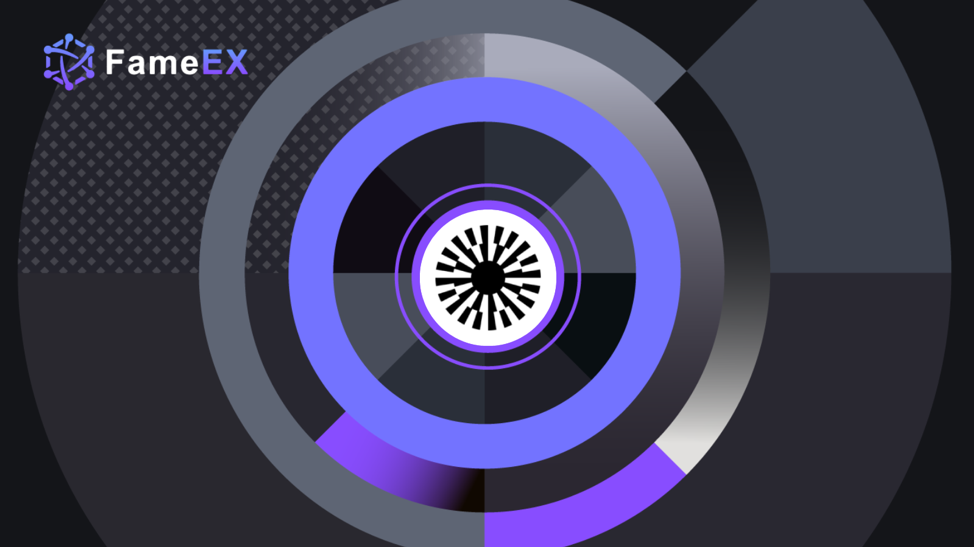 What is MNT (Mantle)?
Mantle Network represents a paradigm shift in Ethereum scaling solutions, meticulously designed to facilitate seamless, cost-effective, and efficient web3 interactions. As a leading-edge L2 technology, it offers robust EVM compatibility, enabling users to access captivating web3 applications and developers to deploy smart contracts affordably. The foundation of Mantle Network rests on a modular architecture that synergizes an Optimistic rollup protocol with an avant-garde data availability solution—EigenDA. This unique design ensures that while Mantle inherits the unparalleled security attributes of Ethereum, it amplifies data accessibility and minimizes costs.
This transformative platform is the flagship offering of the Mantle Ecosystem and is underpinned by a modular approach that distinctly segments transaction execution, data availability, and transaction finality. By ensuring each module can be individually refined, Mantle assures adaptability and the incorporation of cutting-edge advancements. Mantle's journey has been marked by rigorous testing and relentless innovation. Following a comprehensive six-month testnet phase, Mantle's mainnet was officially inaugurated on July 17th, 2023. The network's impeccable performance during the testnet period, marked by over 14 million processed transactions and the deployment of more than 140K smart contracts. Beyond its technical prowess, Mantle's genesis is rooted in a collaboration with BitDAO, an eminent decentralized autonomous organization (DAO).
How does MNT (Mantle) work?
The cornerstone of Mantle's operation is the integration of Optimistic roll-up technology, positioning it as a prime L2 scaling solution built atop the Ethereum blockchain, echoing the functionality of counterparts like Optimism and Arbitrum. Rollups significantly augment scalability by batch processing data off-chain and transmitting only essential data back to the primary Ethereum chain. This pivotal mechanism amplifies transaction speeds and mitigates network congestion, resulting in diminished gas fees and heightened cost-efficiency.
Mantle's compatibility with the Ethereum Virtual Machine (EVM) endows developers with the flexibility to seamlessly deploy their dApps and protocols on the platform. Yet, what distinctly sets Mantle apart is its pioneering stance in Layer-2 Ethereum scaling through its modular approach and the integration of a Data Availability solution called EigenDA. Unlike conventional monolithic blockchains, Mantle's architecture segregates the core tasks of Execution, Settlement, and Consensus, distributing them among dedicated node networks. This results in unparalleled efficiency and cost savings.
EigenDA, developed by EigenLayer, complements the rollups mechanism. As participation in the network surges, data storage requirements expand exponentially. EigenDA intervenes here, offloading a significant volume of transaction processing and storage off-chain, while ensuring only indispensable data is relayed back to the main chain. This combined strategy of roll-up technology and data availability layers furnishes a comprehensive solution to the dual challenges of cost and scalability on Ethereum.
MNT (Mantle) market price & tokenomics
MNT, as the native cryptocurrency token of Mantle, has witnessed a commendable appreciation of approximately 20% since its inception, capturing the attention of several crypto aficionados. The token functions as both a utility and governance asset within the Mantle ecosystem. Mantle transitioned BIT tokens (BitDAO's native assets) to MNT at a 1:1 ratio with an exception for the 3 billion BIT tokens in the treasury, which were earmarked for burning. As of the latest distribution structure, 49% of MNT tokens are held in the treasury, and 51% are in circulation. As of now, MNT (Mantle) is ranked #34 by CoinMarketCap with market capitalization of $1,361,390,362 USD. The current circulating supply of MNT coins is 3,234,382,071.
Why do you invest in MNT (Mantle)?
Investing in MNT offers exposure to a revolutionary L2 scaling solution that is diligently engineered, community-governed, and anchored on a solid foundation of security and efficiency. Mantle's innovative modular design, combined with its integration of cutting-edge technologies like Optimistic roll-ups and EigenDA, positions it as a potential game-changer in the Ethereum ecosystem. Moreover, Mantle's $200 million ecosystem fund, the largest of its kind to date, testifies to the platform's commitment to nurturing promising projects and ensuring robust ecosystem growth. This accentuates the potential for MNT to emerge as a formidable player in the crypto space.
Is MNT (Mantle) a good Investment?
Given its pioneering technological advancements, robust backing, and ambitious ecosystem initiatives, MNT presents itself as a promising investment. The project has not only showcased its technical capabilities but has also demonstrated a clear vision for its future growth and ecosystem expansion. With its focus on addressing the key challenges faced by Ethereum users, like scalability and cost efficiency, and its unwavering commitment to community-driven governance, MNT is poised to deliver significant value to its stakeholders. However, as with any investment, it's essential to conduct thorough research before making any decisions.
Find out more about MNT (Mantle):