Discover the latest MKR price with FameEX's MKR/USD Price Index and Live Chart. Keep up-to-date with the current market value and 24-hour changes, as well as delve into Maker's price history. Start tracking MKR price today!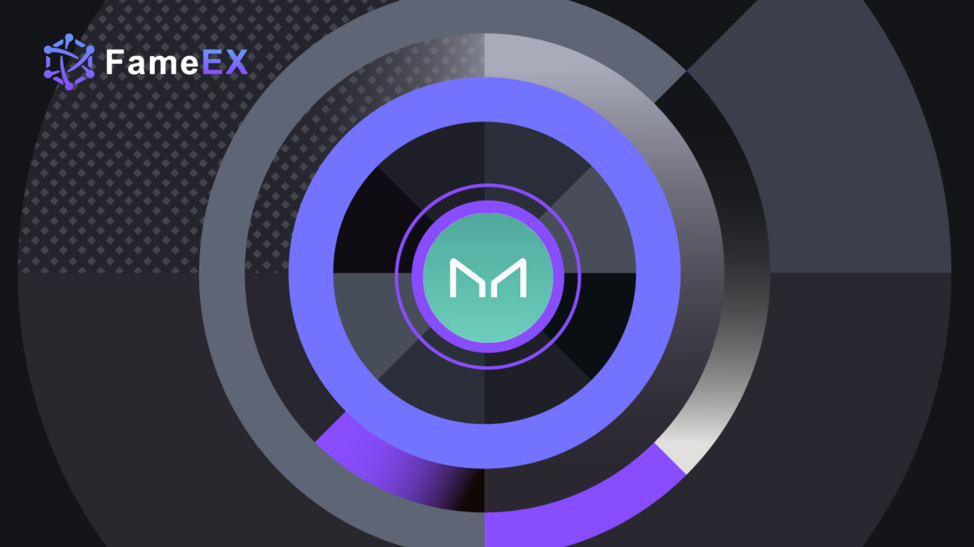 What is MKR (Maker)?
Maker (MKR) is a digital governance token linked to MakerDAO and Maker Protocol, both of which are integrated into the Ethereum blockchain ecosystem. MakerDAO is a decentralized autonomous organization, and Maker Protocol is a software platform. Together, they enable users to issue and manage the DAI stablecoin, a type of cryptocurrency designed to minimize price volatility.
MKR was first conceptualized in 2015 and fully realized in December 2017 with the central aim of managing DAI, a community-managed decentralized cryptocurrency. DAI's unique feature is its stable value, which is pegged to the US dollar. Instead of offering dividends to its holders, MKR tokens offer voting rights on the Maker Protocol's development, potentially appreciating in value as the success of DAI rises. Maker is a pioneer in the decentralized finance (DeFi) industry, developing decentralized financial products on blockchains, such as Ethereum, enabled with smart contracts.
How does MKR (Maker) work?
MKR is instrumental in generating new DAI through Maker Vaults, smart contracts that enable users to access the network via various web interfaces and applications like Oasis Borrow or Instadapp. To reclaim their collateralized cryptocurrency from the smart contract, users must repay the generated DAI and an additional stability fee.
MKR tokens extend their utility to governing the Maker Protocol, with any Ethereum address capable of deploying proposals in the form of a smart contract. The MKR holder community then votes on which proposal should pass, with the Ethereum address receiving the highest approval in MKR votes given administrative access to enact the proposed changes to the Maker Protocol.
MKR (Maker) market price & tokenomics
The initial launch of MakerDAO saw 1 million MKR tokens enter circulation. The value and total supply of Maker tokens fluctuate based on market prices and conditions. In situations where cryptocurrencies in a Maker Vault smart contract experience a price drop, if they no longer hold enough value to collateralize the generated stablecoin, liquidation can occur. If the DAI from auctions doesn't cover the vault's obligations, new MKR tokens are minted. If excess DAI is generated, it's used to repurchase and burn Maker tokens, leading to dynamic changes in MKR's total supply and subsequently its price. Meanwhile, DAI remains pegged at $1 USD as stablecoin. As of now, MKR (Maker) is ranked #62 by CoinMarketCap with market capitalization of $659,702,254 USD. The current circulating supply of MKR coins is 977,631.
Why do you invest in MKR (Maker)?
Investing in MKR can be seen as a strategic move due to its pioneering status in the DeFi industry and efficient community-driven management. MKR holders have a unique opportunity to partake in the governance of one of the leading stablecoins in the market, DAI. As the ecosystem improves with good governance, more MKR is burned, which can result in price appreciation. Maker aims for broader adoption and further decentralization in the future. They're focused on promoting the usage of its stablecoin, DAI, across multiple industries and business products beyond DeFi, making it a project with real-world utility and promising growth and innovation.
Is MKR (Maker) a good Investment?
MKR serves multiple functions. For example, it governs the Maker Protocol, acts as a form of collateral on the Maker Protocol platform, pays fees, and hedges against Dai price volatility. Since MKR is not pegged to any fiat currency or cryptocurrency, it can be a useful hedge against fluctuations in the value of DAI. Moreover, some users view MKR as a potential long-term investment and store of value, predicting its value will increase as the Maker Protocol expands in popularity and usage. This diversity of utility makes MKR a potentially good investment.
Find out more about MKR (Maker):