Discover the latest NEXO price with FameEX's NEXO/USD Price Index and Live Chart. Keep up-to-date with the current market value and 24-hour changes, as well as delve into Nexo's price history. Start tracking NEXO price today!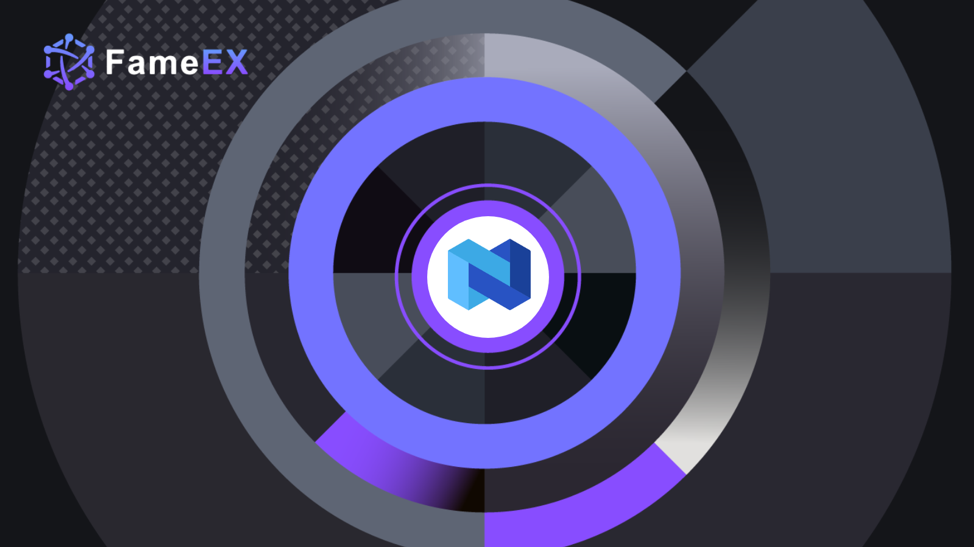 What is NEXO (Nexo)?
NEXO, a pioneering platform in the blockchain technology space, is based on a lending model which allows users to access instant cryptocurrency-backed loans. Users are required to deposit an accepted token including but not limited to Bitcoin (BTC), Ether (ETH), Litecoin (LTC), and XRP (XRP) to serve as collateral, and they receive loans in either a fiat currency or a stablecoin. Adding another layer to the functionality of NEXO, the platform uses its native token, NEXO, which brings about multiple benefits. Users locking NEXO tokens on the platform get privileges such as discounts on the interest accrued on loans and the potential to earn interest payments on funds deposited. The NEXO token also opens doors for holders to receive dividends from NEXO's profits. The NEXO project was initially announced in December 2017 and was launched in April 2018.
NEXO is not merely a crypto lending platform. Since its inception in 2018, it has evolved into a comprehensive crypto finance ecosystem where users can buy, sell, trade, and borrow against their cryptocurrencies. It has redefined crypto-backed lines of credit to make them more accessible and efficient. Besides, NEXO also introduced the Nexo Card, becoming the first platform to launch a crypto-backed card.
In order to establish an Instant Crypto Credit Line, users must leverage their cryptocurrency assets as a repayment guarantee. This provides them with the ability to borrow up to a 13.9% APR, which is contingent upon their Loyalty tier and the balance between their NEXO tokens and other cryptocurrencies in their portfolio. If the collateralized digital assets begin to lose value in the marketplace, causing an increase in the loan-to-value ratio, Nexo employs an algorithm to facilitate easy management of users' Instant Crypto Credit Lines. Features of this algorithm include initiating margin calls, automating the transfer of collateral to maintain a suitable loan-to-value ratio, and executing automatic repayments.
How does NEXO (Nexo) work?
NEXO has managed to garner a broad and diverse clientele, with over four million customers worldwide. This number saw a significant surge in 2020 following the release of the NEXO Earn product. This addition enabled users to earn interest on their crypto assets, attracting a new cohort of crypto enthusiasts who were more interested in earning passive income from their crypto holdings than seeking loans. The NEXO ecosystem is a comprehensive solution for a wide range of crypto needs. It provides an easy and user-friendly interface for beginners to buy their first cryptocurrency and start earning compounding daily interest automatically. Simultaneously, seasoned crypto users can borrow cash for their everyday expenses or even reinvest in more crypto.
NEXO's Instant Crypto Credit Line allows clients to borrow cash or stablecoins using their cryptocurrency holdings as collateral. They can borrow anywhere from $50 to $2M with instant approval, no origination fees, no monthly repayments, and funds availability within 24 hours. Users can repay these loans in over 40 fiat currencies, stablecoins (like USDT or USDC), or a mix of both crypto and fiat currencies. Moreover, NEXO's innovative NFT Lending Desk lets users borrow stablecoins, ETH, and other digital currencies against their Bored Apes and CryptoPunks NFTs. This feature provides instant liquidity without having to sell the digital assets. Users can borrow up to 20% of the value of their NFTs and utilize the loan amount as they deem fit.
NEXO (Nexo) market price & tokenomics
Introduced in 2018, the NEXO token was the world's first compliant, dividend-paying, asset-backed token with utility features. Over time, the token has continued to offer utility to NEXO users in the form of higher interest rates, lower borrowing rates, and free withdrawals on their platform. The token's utility is determined by a tier-based Loyalty Program, depending on what percentage of an individual's portfolio is held in NEXO Tokens. As part of the NEXO tokenomics overhaul, the company has been repurchasing its native token from the open market over the past years. This Buyback program aims to enhance the token's liquidity, thereby reducing price volatility. As of now, NEXO (Nexo) is ranked #94 by CoinMarketCap with market capitalization of $615,887,679 USD. The current circulating supply of NEXO coins is 560,000,011.
Why do you invest in NEXO (Nexo)?
NEXO is an innovation in the blockchain industry, transforming the landscape of cryptocurrency-backed loans. Its secure and user-friendly platform caters to a broad spectrum of user needs. The platform provides services that range from earning passive income through crypto deposits to obtaining loans against cryptocurrency and NFT holdings. This range of services, combined with an increased interest in cryptocurrency, makes NEXO a potentially profitable investment.
Is NEXO (Nexo) a good Investment?
Investing in NEXO may be an attractive decision for those interested in the blockchain and cryptocurrency industry. As a pioneer in crypto-backed loans, NEXO has a strong market presence. Besides, the NEXO token offers multiple benefits to its holders, from earning dividends to receiving discounts and benefits on the platform, which could potentially provide good returns for investors. However, like all investments, investing in NEXO also involves risks, and investors should carefully consider these risks and conduct thorough research before investing.
Find out more about NEXO (Nexo):