Discover the latest ONE price with FameEX's ONE/USD Price Index and Live Chart. Keep up-to-date with the current market value and 24-hour changes, as well as delve into Harmony's price history. Start tracking ONE price today!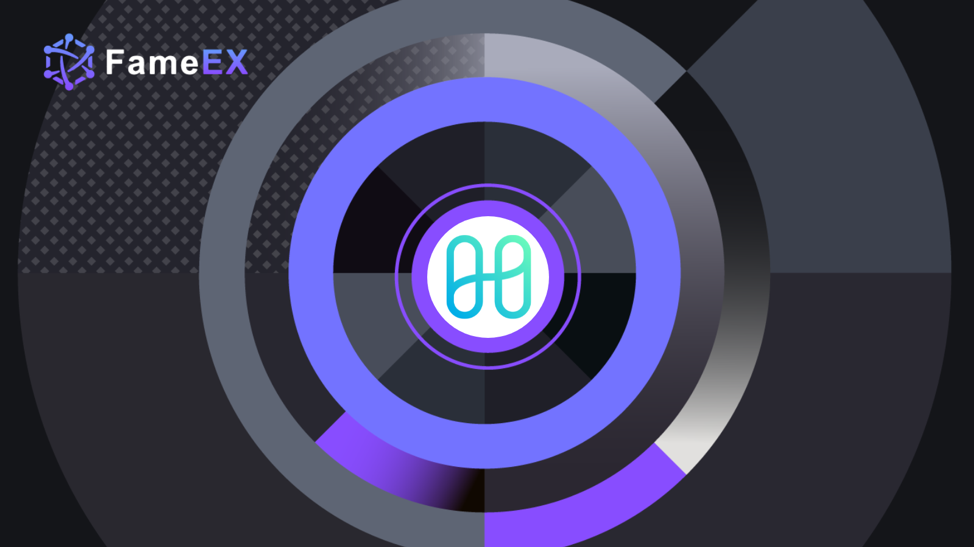 What is ONE (Harmony)?
Harmony, also represented by its native token ONE, is a groundbreaking blockchain platform crafted to enhance the creation and utilization of decentralized applications (DApps). The network's primary focus rests on the cutting-edge concept of random state sharding, which enables the formation of blocks in a matter of seconds. This technological innovation revolutionizes the functionality of decentralized applications, providing a significant leap in blockchain efficiency and performance.
Originating on the Ethereum blockchain, Harmony brings to the table comprehensive solutions that address and ameliorate the inherent limitations faced by Ethereum. Harmony strives to be a cornerstone in the rapidly expanding decentralized finance (DeFi) landscape by constructing a self-sustaining ecosystem. This ecosystem is designed to empower users in creating markets for fungible and non-fungible tokens, while capitalizing on the extensive benefits of scalability and interoperability offered through sharding.
As a testament to Harmony's dedication to revolutionizing blockchain functionality, the platform offers a rapid block generation time of under a second, making near-instant transactions a reality. This capability leads to a dramatic increase in transaction throughput when compared to Ethereum or similar networks. ONE, the native cryptocurrency of Harmony, serves multiple purposes within the network, from paying for services and operations to enabling token holders to partake in network governance through voting rights.
How does ONE (Harmony) work?
Harmony employs the concept of random state sharding to increase its transaction speed and scalability, essentially splitting its database into smaller partitions known as shards. This revolutionary process reduces latency and facilitates swift, almost instantaneous transactions, while simultaneously preventing network congestion. Underpinning the sharding process, Harmony uses an adaptive Proof of Stake consensus mechanism founded on a procedure known as distributed randomness generation. This mechanism ensures the platform's security, scalability, and ease of verification.
Harmony's operational efficiency is further enhanced by its adoption of a modified version of the Byzantine Fault Tolerance protocol, the Fast BFT (FBFT). The FBFT propels the speed and efficiency of Harmony by processing transactions in parallel and reducing communication costs by signing transactions with an aggregate signature. This innovative feature enables consensus to be reached by 250 or more validators within two seconds. Harmony's uniqueness stems from its ability to deliver rapid block validation times, ensuring blocks can be created in seconds with near-instant finality for transactions on the ledger. It excels in solving the congestion problems plaguing other projects, increasing overall scalability potential, and becoming one of the few blockchain platforms that can process transactions in seconds.
The rewards for staking are contingent upon the percentage of ONE tokens held that are staked. Staking ONE tokens must undergo an approximately six-day unlocking period. Harmony has established a safe network capable of eliminating harmful actors. Anyone caught double-signing transactions will have their stake slashed by two-thirds, effectively removing them as a validator from the network. However, Harmony provides a reasonable margin for validator uptime. Each executed transaction results in some ONE token being burned. Likewise, about 50% of tokens acquired from penalties are burned. The tokens being incinerated come from the 441 million produced annually as rewards.
ONE (Harmony) market price & tokenomics
Harmony follows an inflationary policy for rewarding stakers with no capped max supply of ONE. However, the total annual reward rate is confined to 441 million ONE, and transaction fees offset the issuance of new tokens, gradually leading the inflation rate towards zero as the network adoption grows. As of now, ONE (Harmony) is ranked #160 by CoinMarketCap with market capitalization of $153,822,255 USD. The current circulating supply of ONE coins is 13,444,206,725.
Why do you invest in ONE (Harmony)?
Investing in ONE could be beneficial due to the ambitious goals and innovative solutions that Harmony brings to the decentralized applications and DeFi sector. Its ability to process transactions rapidly and its focus on scalability through sharding position it as an attractive prospect in the cryptocurrency market. The more Harmony is adopted for Dapp development and quick transactions, the more its native token, ONE, gains value. This provided the ONE as reasons for investing in it.
Is ONE (Harmony) a good Investment?
As the platform further refines and advances its technology and utility, it is expected to support an increasing range of use cases and operations on the network. While cryptocurrency investments inherently involve risk, the combination of Harmony's technological innovation, its dedicated team, and the growing interest in DeFi and Dapps could make it a potentially good investment. The high volatility in the cryptocurrency market often results in a disconnect between real-life value and market price. Yet, as Harmony continues to resolve congestion problems, enhance scalability, and process transactions in seconds, it is anticipated that the intrinsic value and the market price of Harmony's ONE may start to align more closely. Nonetheless, all potential investors are encouraged to conduct thorough research and consider their risk tolerance before investing in any cryptocurrency.
Find out more about ONE (Harmony):