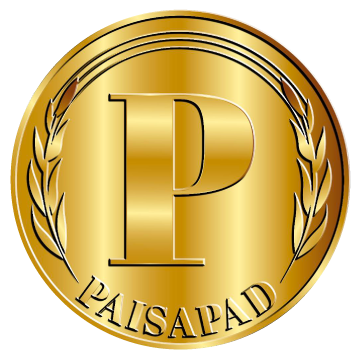 PaisaPad(PPD)
PPD (PaisaPad) Token Price & Latest Live Chart
2023-10-08 09:06:50
Discover the latest PPD price with FameEX's PPD/USD Price Index and Live Chart. Keep up-to-date with the current market value and 24-hour changes, as well as delve into PaisaPad's price history. Start tracking PPD price today!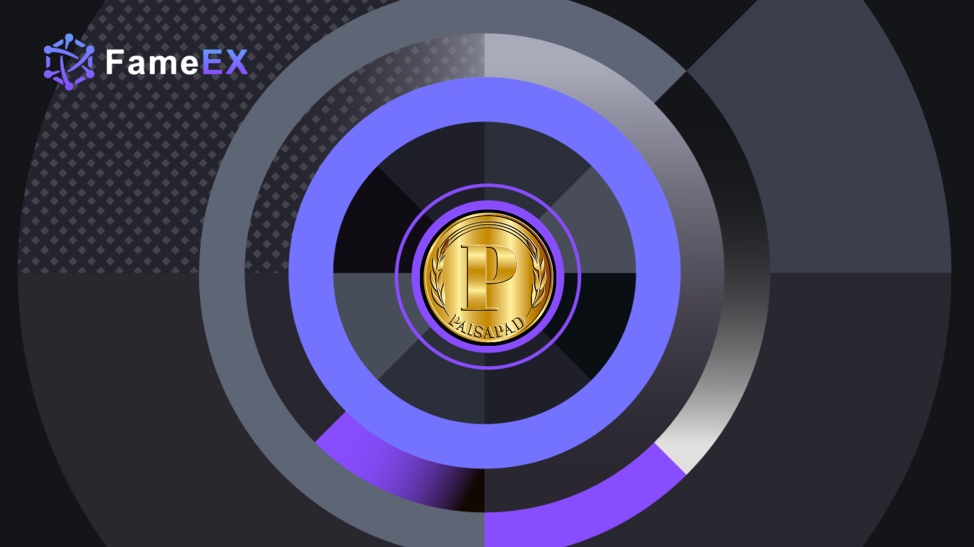 What is PPD (PaisaPad)?
PaisaPad is a new Web3 Social Community Sharing platform, designed to redefine the way users interact, create, and benefit from content on the internet. At its core, PaisaPad upholds the principles of free speech and creativity, pushing back against the constraints of censorship and ambiguous community guidelines that many traditional platforms impose. This philosophy empowers users to share their thoughts, ideas, and creative output in a space that rewards them, not just with likes and comments, but with tangible financial incentives through PPD tokens.
This platform isn't just about sharing but also it's a transformative approach to social interaction. It combines the best of blockchain technology, ensuring security, transparency, and genuine ownership of content. No longer are users mere consumers or passive viewers. In the PaisaPad ecosystem, every interaction holds potential financial empowerment which turns users into active contributors and shapes the platform's growth, prosperity, and narrative.
The cornerstone of PaisaPad lies in its Web3 approach. At a time when content rules, PaisaPad proposes a game-changing idea to reward users with PPD tokens for their content. This shifts the power dynamics, emphasizing the value of community members, their voices, and their creativity. The paradigm shift is monumental, marking a transition from traditional social platforms to one where every action such as sharing a video or writing a post can lead to prosperity. PaisaPad's vision is to create an ecosystem that is larger than itself. It seeks to usher in an era of Web3 social interactions, where actions are opportunities, where voice matters, and where participation directly correlates with rewards. This is a glimpse into a world where creativity and expression are met with recognition and tangible returns.
How does PPD (PaisaPad) work?
PaisaPad is more than just a space to share and interact. Its infrastructure is grounded in the principles of the Web3 architecture, leveraging the power of blockchain technology to ensure unparalleled transparency and content ownership. When a user shares stories, photos, or videos, they're not just putting content out for viewership but also they're effectively monetizing their efforts and passion. The reward comes in the form of PPD tokens in order to make a break from mere likes or appreciation. This monetization model revolves around genuine community engagement, turning likes, shares, and comments into financial assets.
The platform also hosts various services to enhance user experience and engagement. For instance, there's OpenShot, a disruptive short-form video-sharing platform reminiscent of TikTok. However, OpenShot stands out, allowing creators to earn PPD tokens from their content, effectively merging the realms of blockchain and content creation. Another highlight is OpenSocial, a comprehensive Web3 Social Community Sharing platform where content becomes currency. This decentralized platform rewards creativity with PPD tokens.
A content creator can upload a video and monetize it through the platform, receiving PPD tokens from viewers who find value in the content. Beyond creation, users can earn by participating in discussions, providing comments, and even going live, engaging with their audience in real-time. Those who broadcast can receive PPD tokens as signs of appreciation from their viewers. To ensure a trustworthy environment, the platform provides a verification system, granting badges to users whose identities have been confirmed. Additionally, it also features a marketplace for other digital goods and services, all purchasable with PPD tokens.
PPD (PaisaPad) market price & tokenomics
PPD boasts a transparent and well-delineated tokenomic structure designed to facilitate growth and ensure equitable distribution among various facets of the project. Out of a total supply of 1,000,000,000 PPD tokens, the LaunchPad has been allocated 50,000,000 PPD, which will serve as a foundation for kickstarting the project. The liquidity pool has been robustly catered for, with a substantial 750,000,000 PPD to ensure seamless trading and stability. For the continual enhancement and expansion of the platform, 45,000,000 PPD have been set aside for development. In addition, users and stakeholders stand to benefit from a generous reward pool of 100,000,000 PPD. The dedicated team behind PPD is allocated 20,000,000 PPD, ensuring they are motivated to steer the project to greater heights. To bolster the project's reach and prominence in the market, 30,000,000 PPD have been earmarked for marketing endeavors. Lastly, in a bid to foster community engagement and adoption, an airdrop of 5,000,000 PPD is set to be distributed among participants. This well-thought-out tokenomic strategy positions PPD for sustainable growth and long-term success.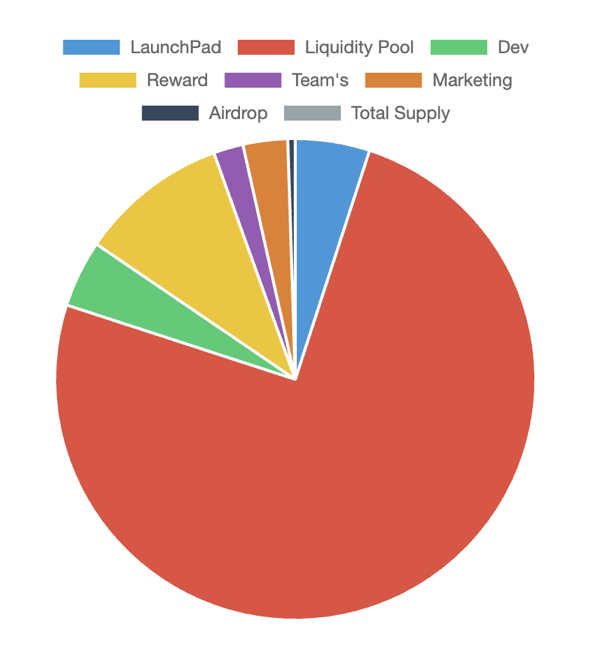 PPD tokenomics allocation, source: PPD website
Why do you invest in PPD (PaisaPad)?
Investing in PPD means investing in a vision of the future where content creation is democratically monetized and rewarded. PaisaPad offers an environment where voices are heard without censorship, communities flourish around shared interests, and users earn tangible rewards for their contributions. Its diverse features, from multi-media sharing to live broadcasts, ensure continuous engagement, and the opportunity to monetize various forms of content. Moreover, with its rigorous verification systems, PaisaPad prioritizes trust and authenticity which are two crucial elements in any investment.
Is PPD (PaisaPad) a good Investment?
While any investment comes with its risks, PPD stands out as a promising contender in the world of Web3 platforms. Its unwavering commitment to freedom of expression, transparency, and tangible rewards places it ahead of many traditional platforms. The platform's features are designed to foster engagement, and the potential to earn from myriad activities makes it attractive for users. As more individuals recognize the value of Web3 interactions and the power of blockchain, platforms like PaisaPad are poised to play pivotal roles in shaping the future of online interactions. The combination of a robust platform, clear tokenomics, and a vision for the future suggests that PPD is not just a token but an emblem of the next generation of social media. However, like any investment, potential investors should carefully consider their risk tolerance, objectives, and the inherent risks associated with investing in a digital asset before making any decisions.
Find out more about PPD (PaisaPad):