Discover the latest RNDR price with FameEX's RNDR/USD Price Index and Live Chart. Keep up-to-date with the current market value and 24-hour changes, as well as delve into Render Token's price history. Start tracking RNDR price today!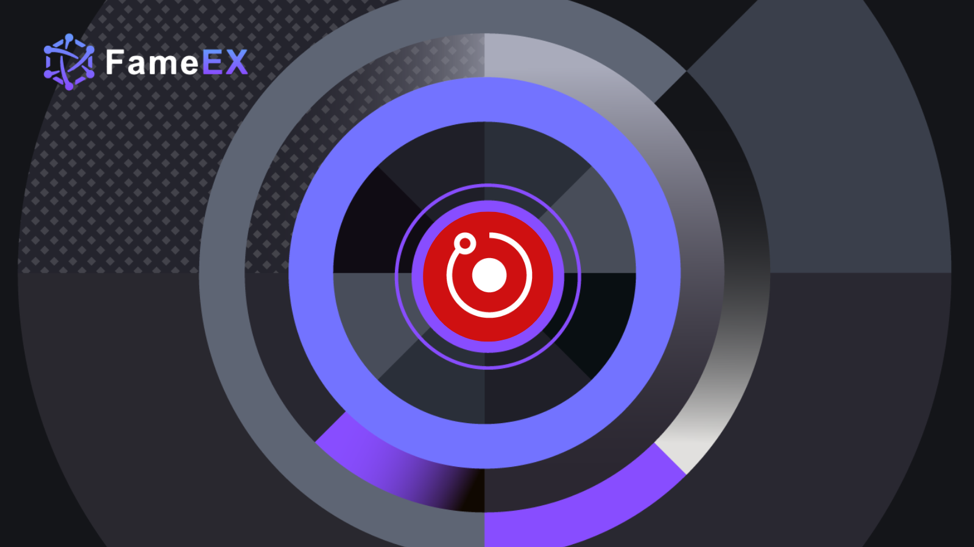 What is RNDR (Render Token)?
Render Token (RNDR) is the native cryptocurrency of the Render Network, a decentralized platform that connects users needing rendering services with GPU owners through Ethereum smart contracts. RNDR tokens function as a means of payment for GPU owners offering rendering services across various industries, such as film, gaming, and augmented reality.
The Render Network was founded by Jules Urbach, who also created the centralized rendering service OTOY OctaneRender. Urbach's vision for a token-based pricing mechanism for rendering services predates Ethereum, but the Render Network's potential was realized due to the popularity of the Ethereum blockchain. On the Render Network, GPU owners use OTOY to complete rendering tasks, and are compensated with RNDR tokens upon successful completion. This decentralized system allows creators to access affordable and efficient rendering services, while GPU owners can earn passive income through RNDR token rewards. The Render Network's success is attributed to its secure and cost-effective solution that leverages Ethereum's smart contract technology and idle GPUs previously used for mining.
How does RNDR (Render Token) work?
The Render Network employs an ERC-20 utility token, facilitating the exchange of GPU computational power between creators and GPU providers, also known as node operators. This network incorporates a hybrid proof of work system, specifically proof of render, to ensure the accurate completion of rendered artwork before the release of payment and art. By leveraging the inherent security features of the Ethereum blockchain, proprietary assets are securely hashed upon submission and incrementally transmitted to nodes for rendering.
Throughout the rendering process, RNDR payments are maintained in escrow, and only disbursed to node operators after the commissioning creators has manually confirmed the satisfactory completion of the work. To deter potential malicious activities from both user groups, assets rendered within the network bear watermarks until payment is successfully transferred. Once payment is approved, users can access un-watermarked renderings, with all associated payments held in escrow until the rendering is manually verified as accurate.
RNDR (Render Token) market price & tokenomics
The market price of RNDR (Render Token) fluctuates according to market dynamics and demand. As an ERC-20 utility token, RNDR is the primary currency within the Render Network, facilitating transactions between Creators and Node Operators for access to on-demand GPU computing resources. The tokenomics of RNDR are characterized by a fixed total supply of 536,870,912 tokens, which were initially distributed through a public token sale in October 2017 and a subsequent private sale from January to May 2018. The allocation of the total supply consisted of 25% sold to the public, 10% reserved for the RNDR Reserve, and the remaining 65% held in escrow to maintain equilibrium between supply and demand within the network. Additionally, the Render Network has introduced non-exchangeable RNDR Credits to enable broader accessibility for non-technical users, allowing them to purchase rendering power using PayPal and Stripe.
As of now, RNDR (Render Token) is ranked #70 by CoinMarketCap with market capitalization of $730,506,750 USD. The current circulating supply of RNDR coins is 363,911,539.
Why do you invest in RNDR (Render Token)?
Investing in RNDR (Render Token) presents a promising opportunity due to its role within the Render Network as the primary medium of exchange for on-demand GPU computing resources. It offers potential for value appreciation as demand for decentralized rendering services increases. The allocation of RNDR tokens, with 65% held in escrow to manage supply and demand, ensures a stable token ecosystem and long-term sustainability. Moreover, the introduction of RNDR Credits expands the network's accessibility to non-technical users, thereby increasing the potential user base and driving further demand for rendering services. This expansion positions the Render Network to capitalize on the growing need for GPU computing power in various industries, such as gaming, animation, and virtual reality, among others. As a result, an investment in RNDR tokens may yield significant returns as the Render Network continues to innovate and develop user-friendly solutions that tap into the vast potential of decentralized GPU rendering services.
Is RNDR (Render Token) a good Investment?
The Render Network (RNDR) appears to be a promising investment opportunity due to the growing demand for 3D rendering in various industries, its scalable and efficient decentralized GPU rendering network, and the optionality it offers users. Additionally, the platform provides IP protection through blockchain-enabled record-keeping and encryption, has an innovative Proof-of-Render governance system, and is built on the established Ethereum blockchain and OctaneRender application. However, it is crucial for investors to conduct thorough research and consider potential risks, such as market competition and future industry developments, before making an investment decision.
Find out more about RNDR (Render Token):