Discover the latest SUSHI price with FameEX's SUSHI/USD Price Index and Live Chart. Keep up-to-date with the current market value and 24-hour changes, as well as delve into SushiSwap's price history. Start tracking SUSHI price today!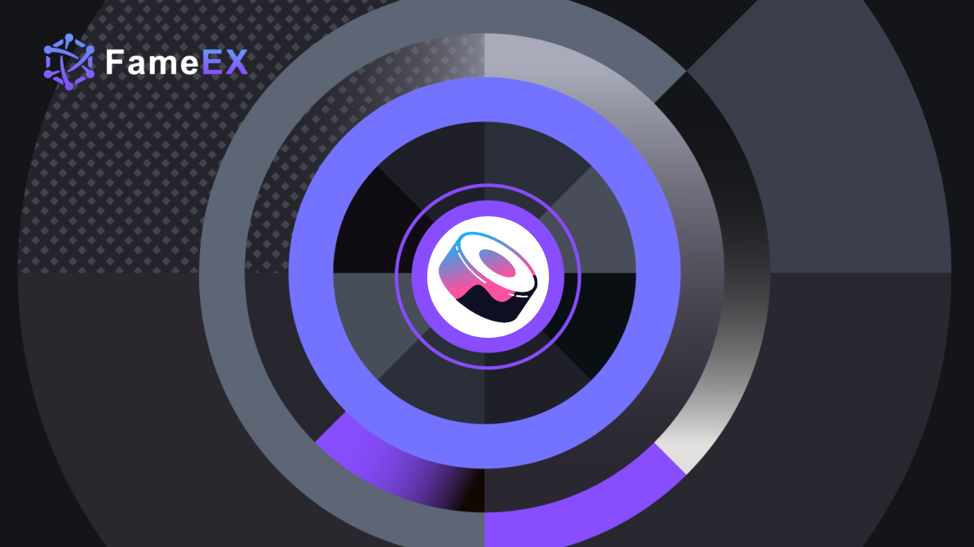 What is SUSHI (SushiSwap)?
SUSHI is the governance token of SushiSwap, a decentralized exchange (DEX) operating on the Ethereum blockchain. SushiSwap was initially launched as a fork of Uniswap, another prominent DEX, by pseudonymous developers Chef Nomi and 0xMaki. While the platform started as a direct clone of Uniswap, unique features were added, like liquidity mining and governance, to distinguish SushiSwap from its progenitor. These features offer new functionality, such as staking, that is not accessible on Uniswap.
The SUSHI token serves as the cornerstone of the SushiSwap platform, empowering users with voting rights to guide the platform's future direction. Additionally, it grants a share of trading fees and staking rewards. Although owning SUSHI is not a prerequisite to use SushiSwap, the token opens the door to several additional functions and benefits on the platform.
How does SUSHI (SushiSwap) work?
SushiSwap employs a decentralized trading method known as an automated market maker (AMM). Traditional exchanges require an intermediary and an order book for trading, while SushiSwap's AMM eliminates these needs, providing a peer-to-peer trading experience. The platform's AMM relies on liquidity pools which are funds of specific tokens deposited by users and governed by smart contracts to facilitate liquidity for trades.
SushiSwap, built on Ethereum, adopts the cutting-edge AMM model originally pioneered by Uniswap. The AMM allows users to exchange their tokens using liquidity pools, digital asset collections designed to establish an efficient trading mechanism that offers economic incentives to liquidity providers. Moreover, SushiSwap's governance is operated by the Sushi decentralized autonomous organization (DAO), where holders of SUSHI tokens can vote on proposals to modify the platform. These changes are implemented by the core team of developers. SUSHI can be acquired in the market or yield farming by users who earn rewards through their active participation on the platform.
SUSHI (SushiSwap) market price & tokenomics
The distribution of SUSHI tokens is tied to a maximum supply of 250 million, which began its phased release to the market in 2020 and is set to be fully released by November 2023. Ten percent of the SUSHI tokens generated per block are allocated to a development fund for SushiSwap. Furthermore, SUSHI's Head Chef, Jared Grey, proposed a redesign of SUSHI's tokenomics in December 2022, suggesting the inclusion of features like time locks on xSUSHI staking, perpetual token emissions of 1.5-3%, and burning of variable percentages of swapping fees. As of now, SUSHI (SushiSwap) is ranked #159 by CoinMarketCap with market capitalization of $159,369,713 USD. The current circulating supply of SUSHI coins is 249,220,193.
Why do you invest in SUSHI (SushiSwap)?
Investing in SUSHI is an opportunity to support and participate in a rapidly expanding decentralized financial system. The SUSHI token not only provides voting rights on the SushiSwap platform but also entitles holders to a percentage of trading fees and staking rewards. This combination of governance and economic benefits gives SUSHI inherent value. The proposed redesign of SUSHI's tokenomics by Jared Grey, including continual token emissions and fee burning, may add further value by reducing the available supply and potentially increasing demand.
Is SUSHI (SushiSwap) a good Investment?
As with any investment, the decision to invest in SUSHI should be made based on careful consideration of various factors, including risk tolerance, investment horizon, and the individual's understanding of the DeFi space. Despite a turbulent inception, SushiSwap has shown significant growth, evidenced by its high trading volumes and total value locked (TVL) on the platform. SUSHI's intrinsic value as a governance and reward token on a major DeFi platform, its proposed tokenomics redesign, and the platform's cross-chain functionality could indicate potential for growth. However, potential investors should consider the platform's relatively short history, the volatile nature of crypto assets, and the regulatory uncertainties surrounding DeFi.
Find out more about SUSHI (SushiSwap):