The Sandbox is a blockchain-powered virtual world allowing players to buy, build, create and sell digital assets in the game. The gaming platform gained a new round of more than US$90M funding in November, 2021 led by the Japanese Information Technology firm Softbank. The Sandbox has been under the spotlight during the recent Metaverse frenzy, especially when sportswear giant Adidas announced the partnership with it back in late November. Thanks to Facebook and other tech firms' commitment toward the Metaverse, its in-game token SAND is among the best performance cryptocurrencies this year, surging more than 14,500% this year.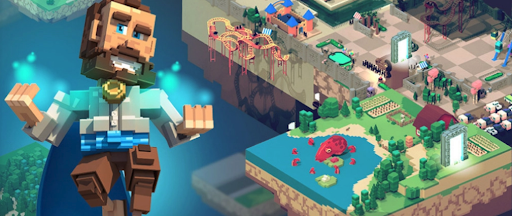 History of The Sandbox

Launched in 2011 by the mobile game developer Pixowl, The Sandbox is also the first product of Pixowl to utilize Non-Fungible Tokens into the gaming field. The name of the platform The Sandbox pretty much explains itself as another Sandbox game, meaning players can maneuver some degree of creativity in an open world where players can create their own concept and rules in the specific space they create.
In 2018, Pixowl brought the user-generated content(UGC) gaming mechanism to the blockchain ecosystem where players can build NFTs with their own creativity while being rewarded for taking part in the ecosystem.
The UGC Ecosystem
Three different integrated products, VoxEdit, Marketplace and Gamemaker in The Sandbox ecosystem allow players to have a comprehensive UGC experience.
Firstly, through VoxEdit, players can use free 3D voxel modeling and NFT creation package to make their own 3D objects like avatars, animals, tools and any items with their imaginations and aesthetics and these customized items can later be exported from VoxEdit to in-game marketplace to sell as NFTs.
Players can not only build in-game items but literally make their own game. The Game Maker allows players to build 3D games for free without any coding skills. In short, players are able to construct their Metaverse with handy visual scripting tools.
The In-Game Token-SAND
"Play GAMES, earn rewards. Build Games, earn rewards. Create GAMES, earn rewards."
As written on the official website of The Sandbox, here comes the Play-to-Earn era. Players are able to monetize the games created by themselves since the developer has built a robust incentive model for players and creators to play it.
Launched in August 2020, SAND is a ERC-20 token used for transactions and interactions in The Sandbox metaverse
In order to play the game, players must have SAND in hand for buying equipment, customizing their characters and acquiring in-game ASSETS and LANDS. Players cannot do anything without SAND literally.
SAND works as a governance token as well and its holders can take part in deciding any change on the platform. Therefore players are considered as part of the ecosystem instead of merely a bunch of customers only.
Ranked Top 3 by market capitalization, SAND has a circulating supply of more than 91 million for now while its total supply is set at 3 billion.