Tron(TRX)
TRON is a blockchain-based operating system that aims to ensure this technology is suitable for daily use
2022-03-10 14:52:40
TRON is a blockchain-based operating system that aims to ensure this technology is suitable for daily use. Whereas Bitcoin can handle up to six transactions per second, and Ethereum up to 25, TRON claims that its network has capacity for 2,000 TPS.
This project is best described as a decentralized platform focused on content sharing and entertainment — and to this end, one of its biggest acquisitions was the file sharing service BitTorrent back in 2018.
Overall, TRON has divided its goals into six phases. These include delivering simple distributed file sharing, driving content creation through financial rewards, allowing content creators to launch their own personal tokens and decentralizing the gaming industry.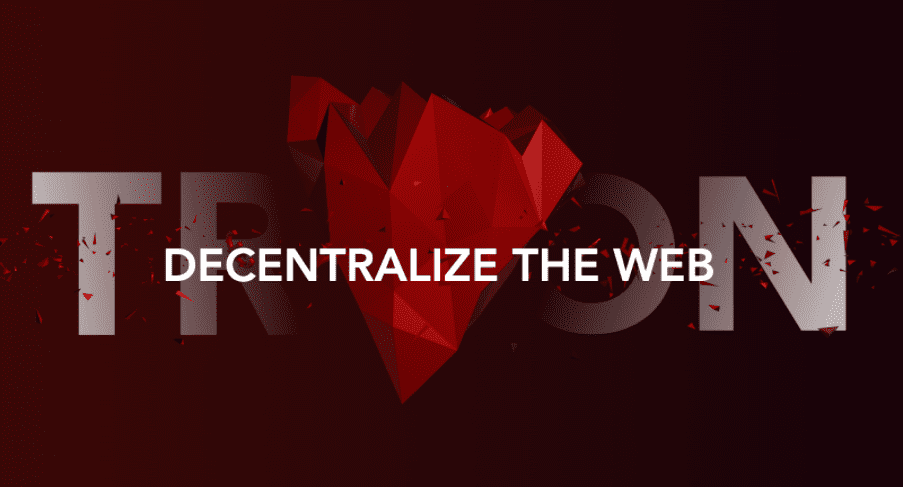 The founder of TRON apparently knows publicity pretty well so that non-traditional crypto investors may know Justin Sun way before the TRON Network through multiple media outlets covering his bidding wars for a lunch date with Warren Buffet or a space trip with Blue Origin.
The Chinese-born Grenadian is not only active in the blockchain circle but a dynamic figure in politics with the role of Grenada's Ambassador to the World Trade Organization. Though Justin is still quite a controversial leader with his outspoken personality, self-promotion and flamboyant marketing stunts, which sometimes overshadow the blockchain project, TRON itself.
What is TRON-Infrastructure for Smart Contracts and DApps?
The idea of TRON was firstly conceptualized in 2014. Three years later, Justin Sun who was 26 years old established the TRON Foundation in Singapore and it later changed its name to the TRON DAO in 2021.
TRON caught the attention of investors during the previous crypto bull run in 2017. Its mission is to decentralize the web by building an infrastructure of smart contracts and decentralized Apps to enable the future of the Internet or Web 4.0 as TRON calls it.
In the Web 4.0 world that TRON pictures, it will be an Internet without any middleman or intermediaries such as content moderators or gatekeepers and creators could generate content freely without centralized services. Through a P2P approach, content creators can directly reach their audience.
Global Expansion Through Merging
With over 100 million users, the largest peer-to-peer (P2P) file sharing and decentralized web BitTorrent was acquired by TRON in 2018. TRON went further to expand its capability by taking over the decentralized social media platform Steemit in early 2020.
As DeFi becomes more popular, TRON is unwilling to be left behind. It launched the TRON-based DEX called PoloniDEX and the Just Network which is made up of the stablecoin JustStable, a lending protocol JustLend and an oracle service JustLink.
TRON also steps into the gaming field as more gamefi projects including Aftermath Islands are built on the TRON blockchain. The gamefi projects have injected enormous utility for the main network token, TRX which powers the transactions and applications on the TRON ecosystem.
TRX can be utilized in several ways like granting stakers voting weights, issuing other dApp tokens on TRON and undoubtedly trading and making payments.
TRX vs. ETH
Aimed to compete against the Ethereum Network, TRON has drawn a lot of attention from blockchain supporters. Justin Sun even made a comparison between Ethereum and TRON on Twitter, calling the two as iPhone and Android of the blockchain world. Interestingly, TRX used to be an ERC-20 before TRON launched its mainnet in 2018.
First of all, they use different programming languages. While Ethereum uses Solidity, TRON uses Java and Python.
Secondly, perhaps the most important trait is that TRX uses delegated proof-of-stake (DPoS) while ETH is utilizing proof-of-work for now. With 27 rotating Super Representatives acting as validators to the TRON network, transactions are faster.
Also, with popular programming languages, Java and Python, TRON earns more advantages to attract a wide range of developers to build Apps on it. On the other hand, Ethereum is known to transfer to the PoS mechanism as it will launch the "Consensus Layer (formerly known as ETH2.0)" later in 2022.
Ethereum can facilitate 25 TPS and confirms 1 block every 15 seconds. TRON can process over 2000 TPS and confirms 3 blocks per second. Another impressive feature is the transaction fees on TRON are free while Ethereum averages around 2 USD.
The TRX Coin
TRX was introduced through a private sale of 25.7% of the initial token supply in early 2017. The ICO in August 2017 comprised another 40% of the supply. According to CoinMaretCap, its circulating supply is around 101.80B TRX and the maximum supply is unknown while CoinGecko said TRX's max supply is unlimited. The whitepaper of TRX did not state the number. TRX can be earned by staking to help validate transactions instead of being mined. Currently trading at USD $0.068737, TRX is ranked 25 on CoinMarketCap with a market cap of $6.99B.
Find FAMEEX on 👇
Twitter: https://twitter.com/FameexGlobal
Instagram: https://www.instagram.com/fameex_global/
Telegram: https://t.me/fameexgroup
Facebook: https://www.facebook.com/FameexGlobal
Official Website: https://www.fameex.com/
Trade on-the-go with FAMEEX's crypto trading app (iOS/Android)