Discover the latest TWT price with FameEX's TWT/USD Price Index and Live Chart. Keep up-to-date with the current market value and 24-hour changes, as well as delve into Trust Wallet Token's price history. Start tracking TWT price today!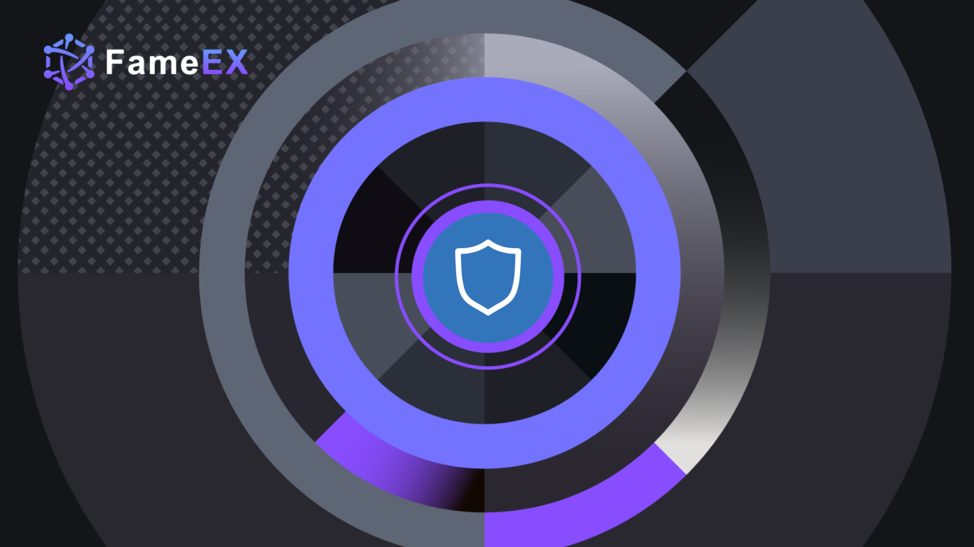 What is TWT (Trust Wallet Token)?
Trust Wallet Token, or TWT, is the native utility and governance token of the Trust Wallet platform, a decentralized, mobile-based crypto wallet. TWT is a BEP-20 utility token offering various advantages and rewards for users of the Trust Wallet. The Trust Wallet is a non-custodial mobile crypto wallet that can hold numerous well-known native assets, and it also supports widely used tokens on Ethereum, Binance, and TRON blockchains. Trust Wallet's broader appeal lies in its extensive support for a diverse range of digital assets and blockchain protocols, with more than 65 blockchains and over 8 million assets accommodated on the platform. This vast ecosystem is navigated by users with ease, adopted with an uncomplicated, user-friendly interface and a straightforward process that forgoes traditional KYC procedures.
TWT's versatility is equally impressive, with the token offered in three different standards: BEP-2 on the BNB Beacon Chain, BEP-20 on the BNB Smart Chain, and an SPL token on the Solana blockchain. First minted in February 2020, TWT was freely distributed to Trust Wallet users, marking the birth of a new token and the expansion of the Trust Wallet ecosystem. The design and purpose of TWT go beyond a simple digital asset. Its creation signified a bold step in democratizing access to the world of cryptocurrencies, creating a sense of community among Trust Wallet users, and providing a rewarding user experience. The diverse functionality of TWT, coupled with the secure and comprehensive service provided by Trust Wallet, has positioned TWT as a token of significant interest within the crypto community. Besides, Trust Wallet has also secured a partnership agreement with Binance, one of the world's foremost cryptocurrency exchanges.
How does TWT (Trust Wallet Token) work?
The operation of TWT is intricately tied to the Trust Wallet. Users of the wallet leverage TWT tokens for a range of applications, originally sparked by the spontaneous surge in the coin's value following its launch. As users started referring Trust Wallet to friends, the development team engineered a series of use cases to support the token's utility. These include voting rights on governance matters such as product enhancements or new blockchain integration, reduced transaction fees within the wallet, incentivization of DApp reviews and promotions for developers, rewards for affiliate and bounty campaigns, and waivers on crypto purchase fees for TWT holders.
TWT is used to incentivize certain behaviors within the Trust Wallet platform. It serves as a cheaper payment option for in-wallet transactions, thereby fostering its utility and circulation within the ecosystem. TWT functions as a tool for promoting crypto accessibility and usage. It offers a tangible asset that users can earn, trade, and utilize within the platform, thus encouraging user engagement and interaction. Through these methods, TWT plays an essential role in promoting the adoption of cryptocurrencies, embodying Trust Wallet's mission to make crypto accessible to everyone.
TWT (Trust Wallet Token) market price & tokenomics
The Trust Wallet Token (TWT), a digital asset developed on the Binance Smart Chain (BSC), holds considerable promise, influenced by the platform's accelerated growth, user-friendly DeFi wallets, near-instantaneous transfers, and affordable transaction costs. The distribution of TWT encompasses 40% earmarked for user acquisition, 15% for developers, another 15% dedicated to the TWT community, and the remaining 30% reserved in stores. Built on one of the world's leading blockchain networks, TWT is uniquely positioned to leverage the expanding ecosystem of BSC, home to hundreds of tokens. The network's growth and popularity may potentially exert a significant influence on TWT's market value. Distinct from many other tokens, TWT is bolstered by an expanding user base of the Trust Wallet and a vibrant community behind it. Thus, the Trust Wallet Token may quickly reach unprecedented heights on the popularity and credibility of the Trust Wallet app.
As of now, TWT (Trust Wallet Token) is ranked #94 by CoinMarketCap with market capitalization of $344,181,2474 USD. The current circulating supply of TWT coins is 416,649,900.
Why do you invest in TWT (Trust Wallet Token)?
Investing in TWT offers several potential benefits, primarily due to its integral role within the Trust Wallet ecosystem. As a governance token, TWT provides holders with voting rights on key decisions, such as product feature improvements or the introduction of new blockchain support. This ability to influence the platform's direction offers a certain degree of control and engagement that can be attractive to many investors. Moreover, TWT serves as a means to incentivize the use of the wallet, offering reduced transaction fees and other rewards. Such benefits can make holding and using TWT within the platform more cost-effective and user-friendly. As a part of the Trust Wallet ecosystem, the token's value may increase alongside the platform's user base and adoption rates, offering potential capital appreciation over time.
Is TWT (Trust Wallet Token) a good Investment?
Whether TWT is a good investment or not depends on various factors, including your personal risk tolerance, investment objectives, and overall portfolio strategy. Like all cryptocurrencies, TWT comes with its own set of risks and rewards. On the one hand, TWT offers unique benefits as a utility and governance token of a widely used wallet platform. This status could lead to price appreciation as Trust Wallet continues to grow and expand its services. However, it's important to remember that TWT, like all cryptocurrencies, is subject to market volatility. This volatility can result in significant price swings that could impact your investment. The overall success of TWT is tied to the success and adoption of the Trust Wallet platform.
Find out more about TWT (Trust Wallet Token):