USD Coin (USDC) is a fiat-collateralized stablecoin that was launched in October 2018 by the CENTRE consortium.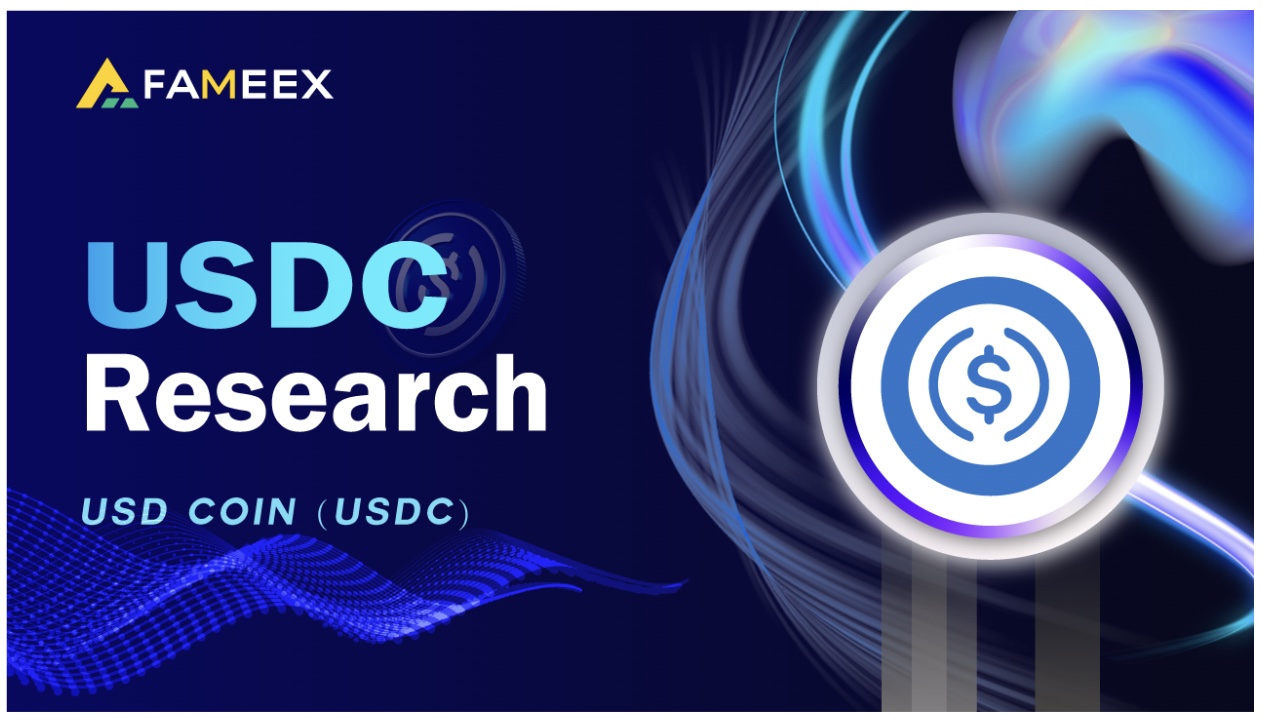 USDC is a coin that is backed by USD, meaning that each USDC is worth one dollar. You can transact with USDC like you would with any other cryptocurrency, but because it is collateralized, you don't have to worry about the value fluctuating.
USD Coin (USDC) is a fiat-collateralized stablecoin that was launched in October 2018 by the CENTRE consortium. The CENTRE consortium is a partnership between Circle and Coinbase that was created to develop price-stable crypto assets and network protocols.
Circle.com

Unfortunately, many cryptocurrencies suffer from high volatility, making them difficult to use as a regular currency. USDC aims to solve this problem by being a fiat-collateralized stablecoin. This means that each USDC is backed by one US dollar, helping to stabilize its value. In addition, USDC has strong governance and transparency, two important factors which are often lacking in other cryptocurrencies.
USDC aims to solve these issues by 100% publishing monthly fiat token reserves on CENTRE.io, and providing clear rules and guidelines for CENTRE members regarding USDC issuance and redemption. CENTRE consortium members must follow key membership and operating rules to become an issuer, including licensing, compliance, technology & operations, accounting, and custody of fiat reserves.
Exchanges have been using USDC as an alternative to fiat currencies, so they don't need to maintain banking relationships. USDC is also one of the only fiat-collateralized stablecoins available for use in the DeFi ecosystem.
USDC is an ERC20 Token
If a user wishes to redeem USDC they can send tokens to an address controlled by CENTRE members who will destroy the tokens and transfer fiat currency to the user's bank account. In addition to being used as a method of payment, USDC can also be used in DeFi protocols. USDC's existence on public blockchains allows traders and exchanges to use USDC as an alternative to fiat currencies allowing them to outsource their banking needs to CENTRE. USDC's existence as an ERC-20 token on Ethereum allows it to be integrated with Ethereum based applications. USDC can be transacted over the Ethereum blockchain in the same manner as Ether or any other ERC-20 asset.
USDC is now issued on multiple blockchains including Algorand, Solana, Tron and many more. As of 2022, USDC has a total market capitalization $48 Billion Dollars
Fully Backed
In June, the wording on Circle's website changed from "backed by US dollars" to "backed by fully reserved assets." According to Circle, each USDC is backed by a dollar held in reserve or by other "approved investments," though these are not detailed. USDC reserves are attested by the independent audit firm Grant Thornton.
Important USD Coin (USDC) links: