Discover the latest XPC price with FameEX's XPC/USD Price Index and Live Chart. Keep up-to-date with the current market value and 24-hour changes, as well as delve into eXPerience Chain's price history. Start tracking XPC price today!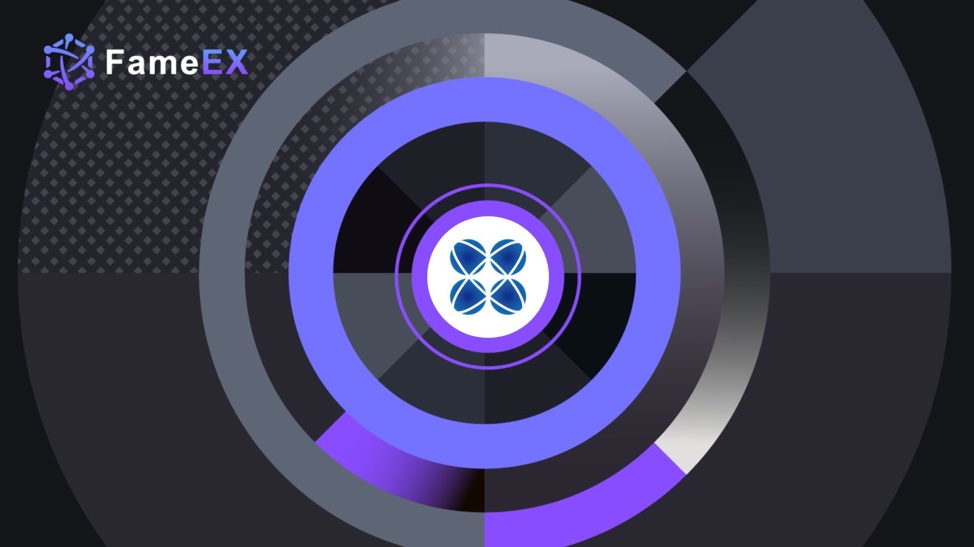 What is XPC (eXPerience Chain)?
XPChain, short for eXPerience Chain, is an open-source project driven by the power of cryptocurrency, specifically its own digital currency, XPC. The initiative's main belief centers around the concept that individuals should derive pleasure and satisfaction from using cryptocurrency. As an endeavor grounded in blockchain technology, it promotes the exchange and realization of unique individual experiences, thoughts, and insights. The ultimate objective is to transform these experiences, thoughts, and ideas into valuable life assets through the utility of XPC.
In its essence, XPChain prioritizes user experience and seeks to create a societal framework wherein personal experiences are shared and brought to fruition. It encourages community-oriented, real-world implementations over simply enhancing the performance of the blockchain. The XPChain blockchain employs a unique consensus algorithm known as Age Burnable Proof of Stake (ABPoS), building upon the conventional proof-of-stake (PoS) method founded on Bitcoin 0.17.0.
XPCheck is a comprehensive web-based service facilitated by the XPC-Project. Its offerings are leveraged via a Web Wallet incorporating both payment and staking capabilities, enabling transactions in physical stores, services from affiliated entities, and peer-to-peer engagements. XPCheck principally acts as a bridge connecting XPC to the global online community. Being an open-source initiative, the XPC-Project is devoted to establishing an inclusive environment where everyone is encouraged to contribute to the development process, thereby enabling the acquisition of rewards predicated on individual skills, innovative ideas, and experiential learning.
How does XPC (eXPerience Chain) work?
The operational mechanism of XPChain is rooted in its unique PoS system, which is inherently supportive of SegWit (Segregated Witness) functionality. By adopting the age burnable PoS (ABPoS) consensus algorithm, XPChain has improved the existing PoS method and expanded its utility. This system is not only energy efficient but also incentivizes individuals to engage in the network's transaction approval process. The rewards, as well as the time to receive these rewards, are determined by factors such as transaction CoinAge and the number of coins.
At the core of the project is the desire to provide a special user experience and added value that can only be obtained through cryptocurrencies. An example of how this is realized is through a feature called "Rain," which distributes cryptocurrency to an unspecified number of individuals on Discord. This feature aims to generate excitement, encourage participation, and create connections within the community.
XPC's foundation is based on Bitcoin version 0.17.0, ensuring the availability of all its features while also maintaining compatibility with the existing libraries. The Annualized Block Production of Stake (ABPoS) rate for XPC is set at 10% for the first year after its release, declining by 1% each subsequent year until it stabilizes at 5% in the sixth year, and then remains constant thereafter.
XPC (eXPerience Chain) market price & tokenomics
The eXPerience Chain (XPC) has seen recent price movements following its listing on the FameEX exchange. As of today data on CoinGecko, each XPC token is priced at $0.00000198, which reflects a 6.20% increase in the last 24 hours on a trading volume of $162.59, but a minor decline of 0.67% over the past week. Despite a significant drop from its all-time high of $0.00018236 in March 2021, the current price has shown an impressive increase from its all-time low of $0.000000002304 in April 2022. With its total circulating supply of 125,390,645,521 XPC, the XPC tokens can be purchased and traded on centralized exchanges such as FameEX.
Why do you invest in XPC (eXPerience Chain)?
Investing in XPChain may appeal to those who believe in the potential of cryptocurrencies to transform the way societies operate. The project's ethos, which emphasizes enjoyment and user engagement, offers a refreshing perspective in the crypto landscape. XPChain also differentiates itself through its focus on creating tangible, real-world experiences and fostering community connections rather than purely concentrating on blockchain performance. Its innovative features like "Rain" generate engagement and foster a unique user experience, which can lead to increased user adoption and value growth over time.
Is XPC (eXPerience Chain) a good Investment?
The attractiveness of XPChain as an investment largely depends on an investor's individual perspective and tolerance for risk particularly in the highly volatile cryptocurrency market. XPChain's focus on community engagement, real-world application, and fostering unique user experiences could potentially set it apart from other projects in this space. However, it's important to consider all aspects of the project, including its technical attributes, team, market position, and competitive landscape, as well as the overall condition of the crypto market. Before making any investment, potential investors should conduct thorough research.
Find out more about XPC (eXPerience Chain):