XRP is the Native Cryptocurrency of Ripple, a Cryptocurrency Payment System Created by Ripple Labs Inc
XRP is the native cryptocurrency of Ripple, a cryptocurrency payment system created by Ripple Labs Inc. XRP is its "digital asset built for global payments," implying that Ripple plans to rival money transfers usually conducted by the banking system. XRP would allow users to send money at a very low cost, attracting the potential interest of retail customers and banks alike. A key value proposition of Ripple is its minuscule transaction costs while offering transaction finality of under five seconds.
The company was founded in 2012 by Chris Larsen and Jed McCaleb and is based on the work of Ryan Fugger, who created the XRP Ledger in 2012. The XRP Ledger is an open-source cryptographic ledger powered by a peer-to-peer network of nodes. McCaleb eventually left Ripple and founded Stellar, another payments-oriented cryptocurrency.
After the company rebranded from its original name OpenCoin to Ripple, it pursued high-level partnerships with Bank of America, Santander, and Standard Chartered. However, Ripple soon got into legal trouble with US regulatory authorities over not complying with the Bank Secrecy Acts, and was later labeled as an unregistered security. This lawsuit has still not been resolved as of early 2022. Moreover, the company has been accused of misleading advertising in the early stages of its existence.

Ripple was founded in 2012 with the original name, OpenCoin whose goal is to send money over the network as fast as information could be sent. Ripple was created to revolutionize global payment systems. If one would like to transfer money across borders, the SWIFT banking method is mostly adopted to make it happen. Currently over 50% of all international wire transfers are done through SWIFT which is time-consuming and costly. To challenge traditional transactions, Ripple sets goals to achieve real time settlement, have nearly zero transaction fees and process up to 1,500 transactions per second. Tho network's native token XRP now stands the sixth largest cryptocurrency in terms of market capitalization.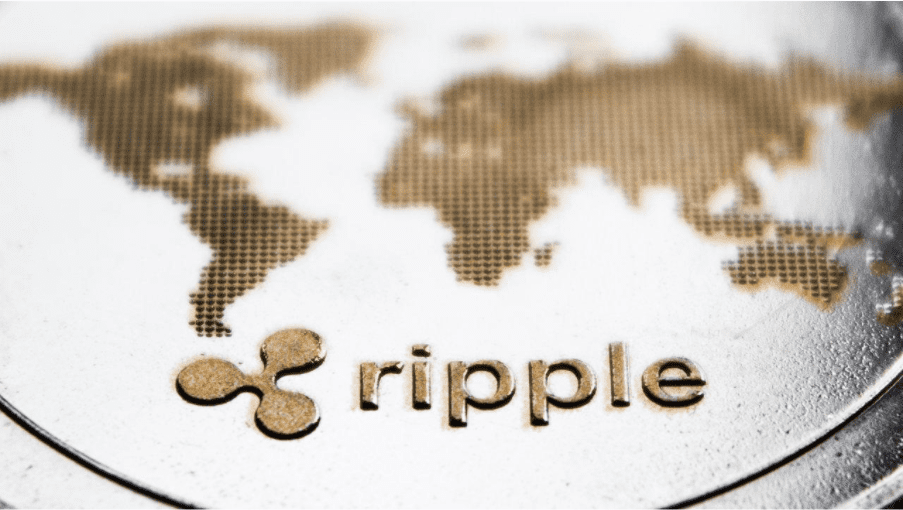 What is Ripple?
Ripple is the fintech company behind RippleNet and a steward of the XRP Ledger. The idea for Ripple first came as early as 2004 by a computer programmer called Ryan Fugger who envisioned a decentralized monetary system where communities create their own money. His idea then became RipplePay whose network was small with its centralized software. RipplePay merged with a project called OpenCoin in 2012 and the two combined then known today as Ripple.
Ripple's blockchain is called RippleNet that offers businesses multiple programs to process cross-border payments, including xCurrent, xRapid and xVia. Ripple intends to solve the current problem of banking systems which are inefficient and fragmented. Many of the banking networks are not unified across banks and lack innovation. The Ripple network is fast, secure and can settle transactions in three to five seconds from anywhere in the world. Also highly scalable is among the advantages of RippleNet which handles 1,500 transactions per second.
Ripple leverages the open-source XRP Ledger blockchain to track, process and cryptographically guarantee all transactions. Ripple does not have the concept of mining and does not use mining to secure the ledger and validate transactions. That also means the blockchain's power consumption is low and is able to keep transaction fees low.
Transactions are validated by "unique nodes" who have been trusted by others in the network. In order to earn the trust, the nodes need to make Ripple's "unique node list"(UNL) which is a registry of trusted nodes curated by Ripple. Here is where Ripple has been criticized as too centralized and because of its centralization, the validators can agree on consensus quickly.
Ripple is anti-money laundry compliant, with fraud detection, sanction screening and regulatory reporting in place.
The Token: XRP
XRP, currency used on the XRP Ledger was originally used to facilitate transactions between different currencies and is partly managed by Ripple. XRP wants to create a bridge currency that all the other currencies use as a standard and logically it would come with the reduction of exchange fees. XRP token was created with 100 billion tokens and 80 billion of it went to Ripple Labs and 20 billion was owned by the three founders. The 80 billion XRP is gradually released to the market and as of today there is around 45 billion XRP in circulating supply. The remainder of the tokens owned by Ripple Labs is set to be released at certain intervals of time at a predetermined rate. The huge amount of XRP tokens created at the beginning is due to providing enough liquidity for all the payment settlement transactions in the world. XRP's transaction fee is 0.00001 XRP.
The most-criticized issue of XRP may be the large premined supply that is possibly introduced to the public on purpose and may impact its value. The notable incident was when the relationship of Jed McCaleb and the rest went sour and later he left Ripple Labs in 2014. McCaleb owns about 400 to 500 million XRP that he frequently dumps, selling 28.6 million dollars worth of XRP this January and over 111 million XRP in May.
Lawsuit with U.S. Securities and Exchange Commission
The SEC has filed a lawsuit alleging Ripple Labs in December 2020 for violating securities law by failing to register its token XRP as a security. The agency said that since Ripple can decide when to release XRP, the company should have registered XRP as a security. Several exchanges have chosen to stop listing XRP.
The SEC also charged that Ripple was using XRP as a vehicle to finance its core business of seamless cross-border transactions for financial institutions.