Please check our tutorial video to help you solve your problems or understand more related topics.
If you would like to know more details, please read the whole article below.
1. Log in to your FAMEEX account. Click [Buy Crypto] on the top of FAMEEX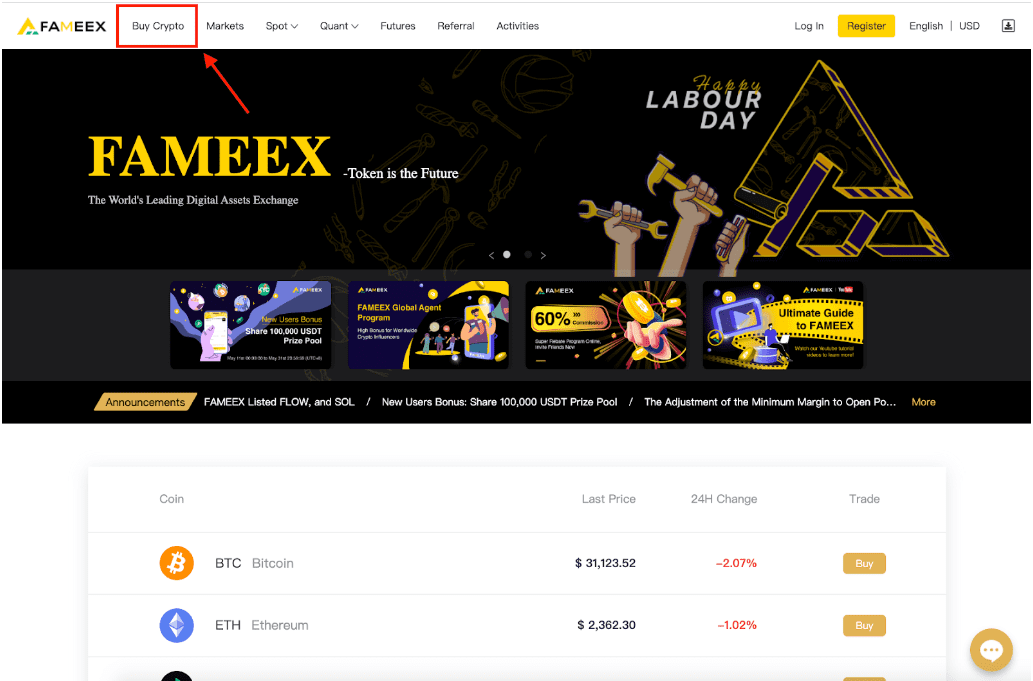 2. Choose your preferred fiat currency and enter the amount you would like to spend. The system will automatically calculate the quantity of cryptocurrency you will receive. Please read and confirm to check the box for disclaimer information. Then click [Buy BTC] or [Buy USDT].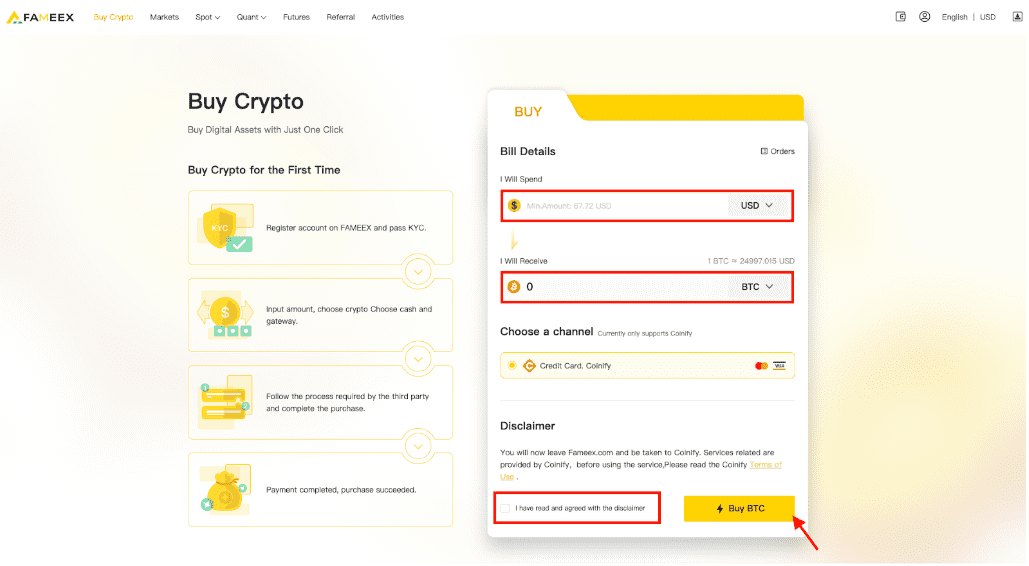 3. You will be redirected to the Coinify page to complete all the processes provided by our third-party service provider. Read carefully and click the button to proceed.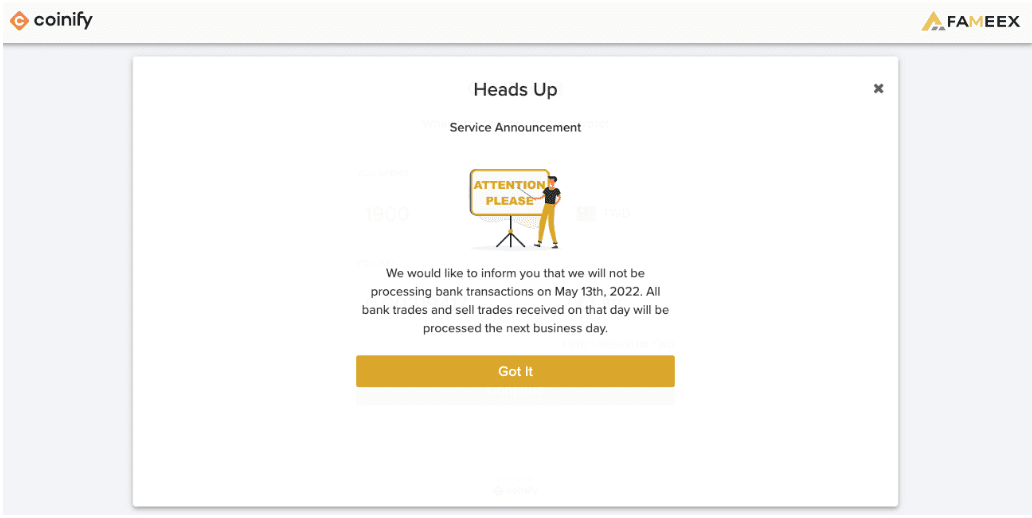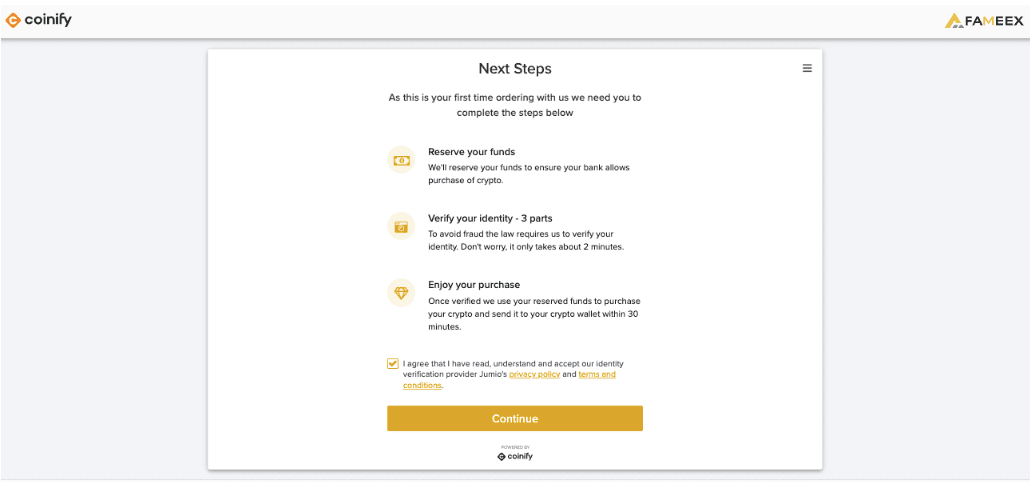 4. Double-check your transaction amount and click [Go to Payment].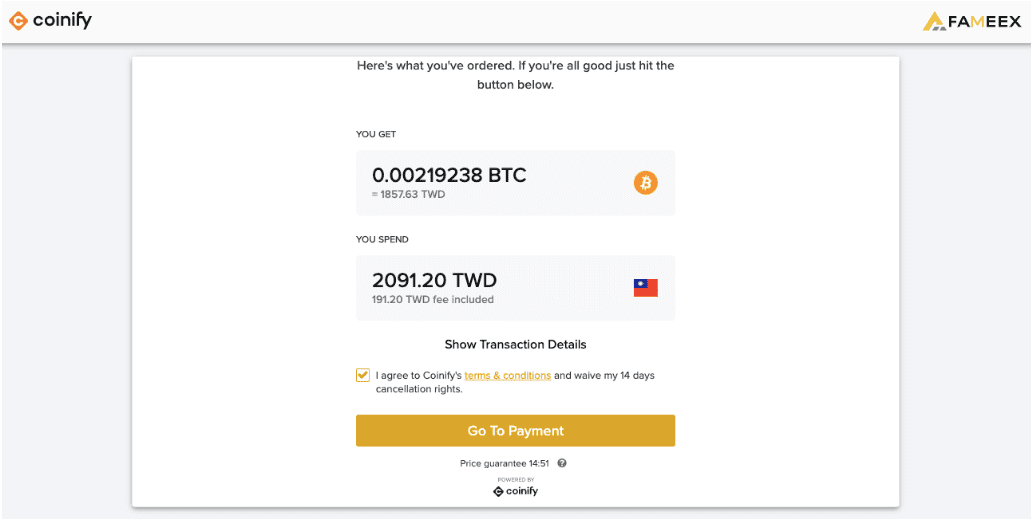 5. Enter your credit card details to confirm the transaction within 15 minutes. After 15 minutes, the price and the amount of crypto will be recalculated again. Click the button to proceed with your order.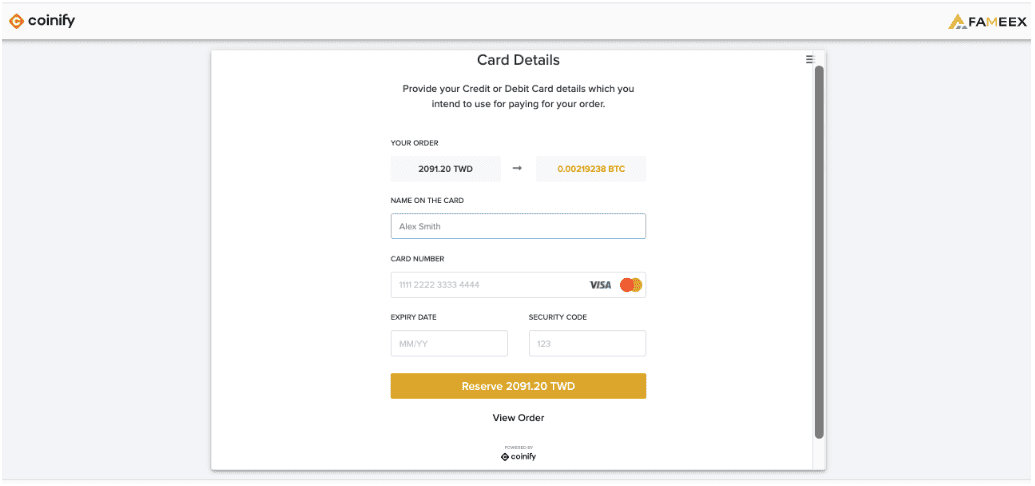 6. After you complete the payment, please scan the QR code to complete on your phone for verification.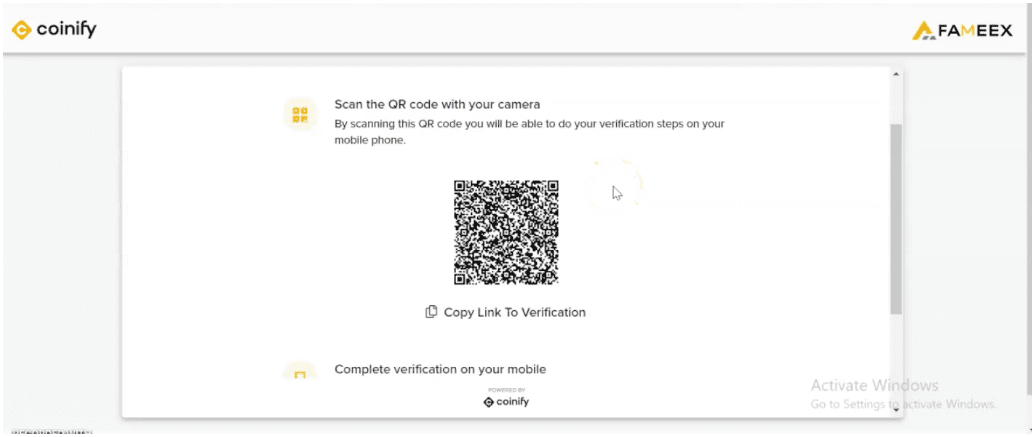 7. You will then see a summary of your Buy Order. Once it's complete, you can go to your FAMEEX Wallet to check the balance.