How to View Your Assets and Transfer (Web)
2022/03/08 16:36:10
Solve your problems and learn more about related topics through our tutorial video:
How to View Your Assets and Transfer? (Web)
Read the whole article below for more details.
Your assets are separated into multiple wallets such as spot wallet, margin wallet and futures wallet.
1. Complete your withdrawal and deposit in your spot wallet
1.1 Deposit: After you deposit assets to your account, They will be in your spot wallet. If you want to use margin or futures trading, you need to transfer from your spot wallet to your corresponding wallet to trade.
2.2 Withdraw: if you want to withdraw your assets, you need to transfer your asset to the spot wallet for withdrawal.
2. How to operate?
2.1 How to view your assets?
2.1.1 Log in to your FAMEEX account. Click the [Assets] on the upper right corner. Then you can see your total net asset value.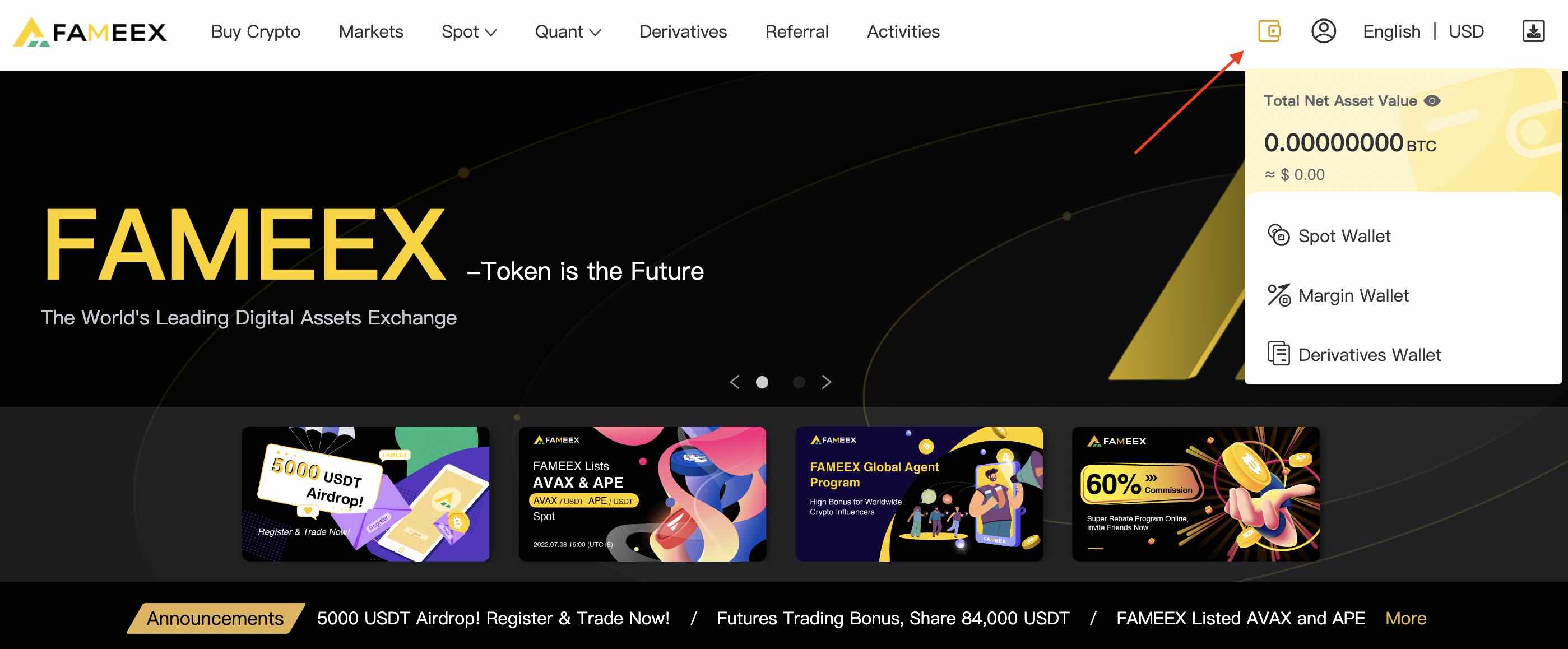 2.1.2 Click [Spot Wallet], [Margin Wallet] and [Derivatives Wallet] to view all history records.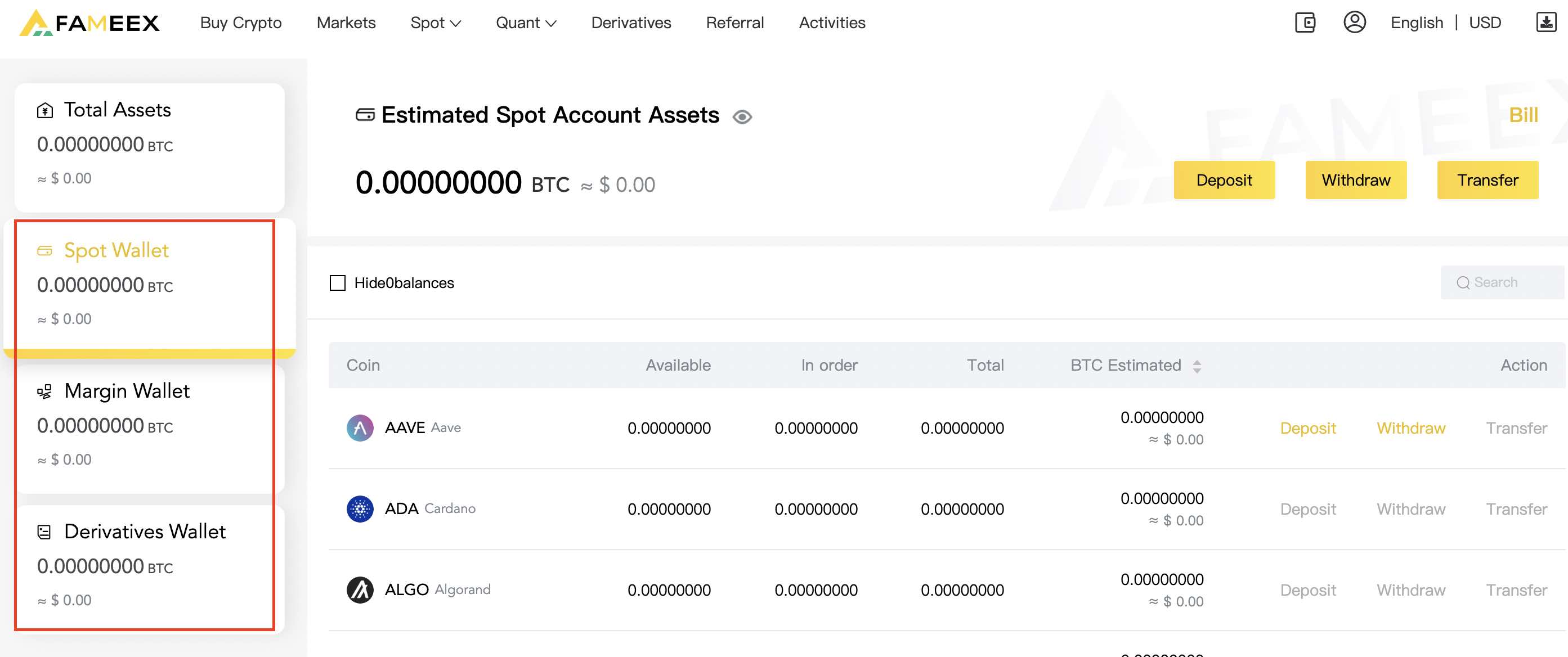 2.1.3 After you deposit your assets to FAMEEX, you will see your assets in your [Spot Wallet]. You can [Transfer] your funds to the other wallets.
2.2 How to transfer within different wallets?
2.2.1 Enter [Assets]
2.2.2 Click the upper right button [Transfer]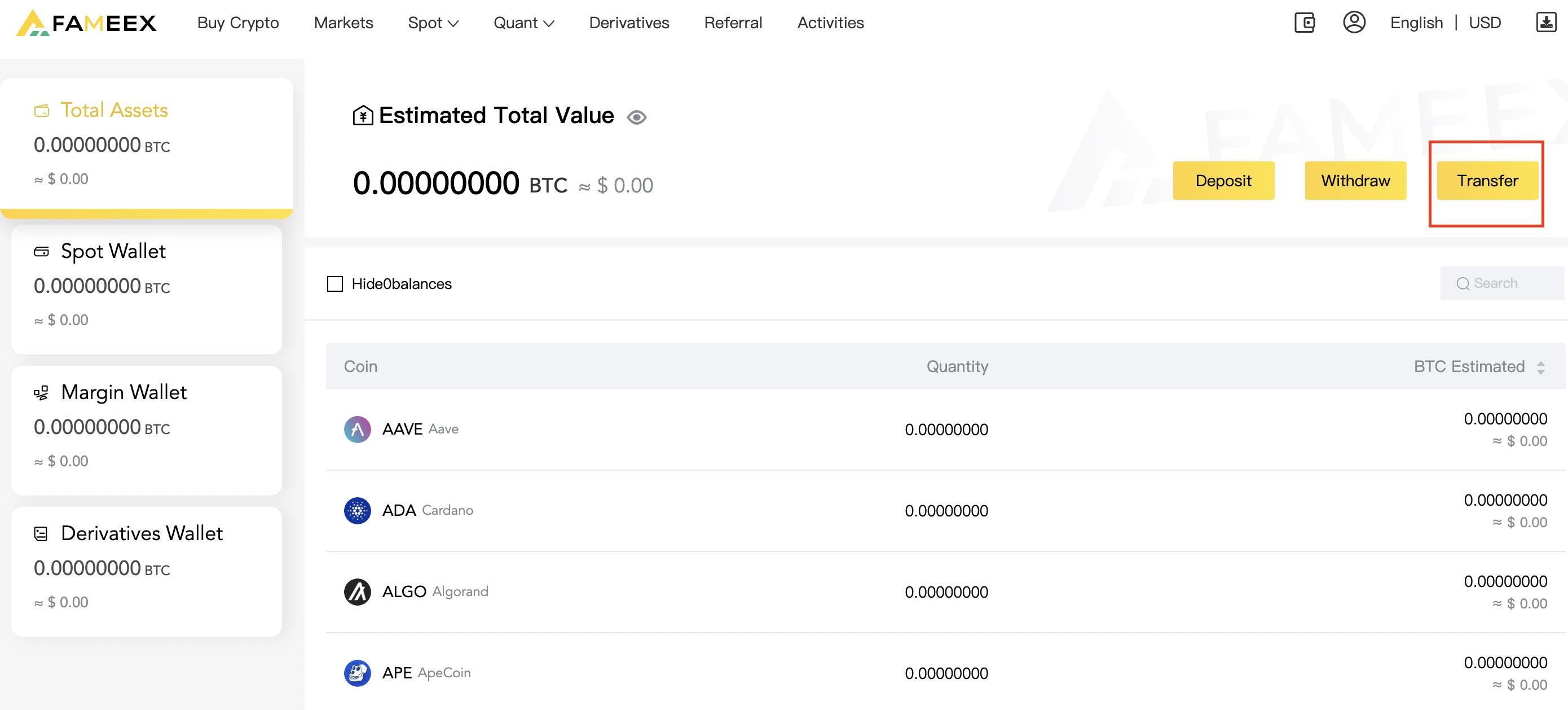 2.2.3 Choose which wallet you want to transfer to, coin and quantity. Click [Confirm] to successfully be transferred.