Elon Musk has been shaking the Twitter tree since he took over the micro-blogging platform in late October. His latest move has resulted in an exodus of employees and office closures.

Earlier this week, Musk issued an emailed ultimatum to Twitter staff saying that they need to commit to "working long hours at high intensity," or clear their desks by Thursday, Nov. 17.

A large number of them have taken the second option which is understood to include three months' severance pay, resulting in the company temporarily closing its offices as hundreds of employees have walked out, according to reports.

Twitter also announced it was temporarily suspending all badge access until Monday, Nov. 21, asking staff to "refrain from discussing confidential company information on social media, with the press or elsewhere."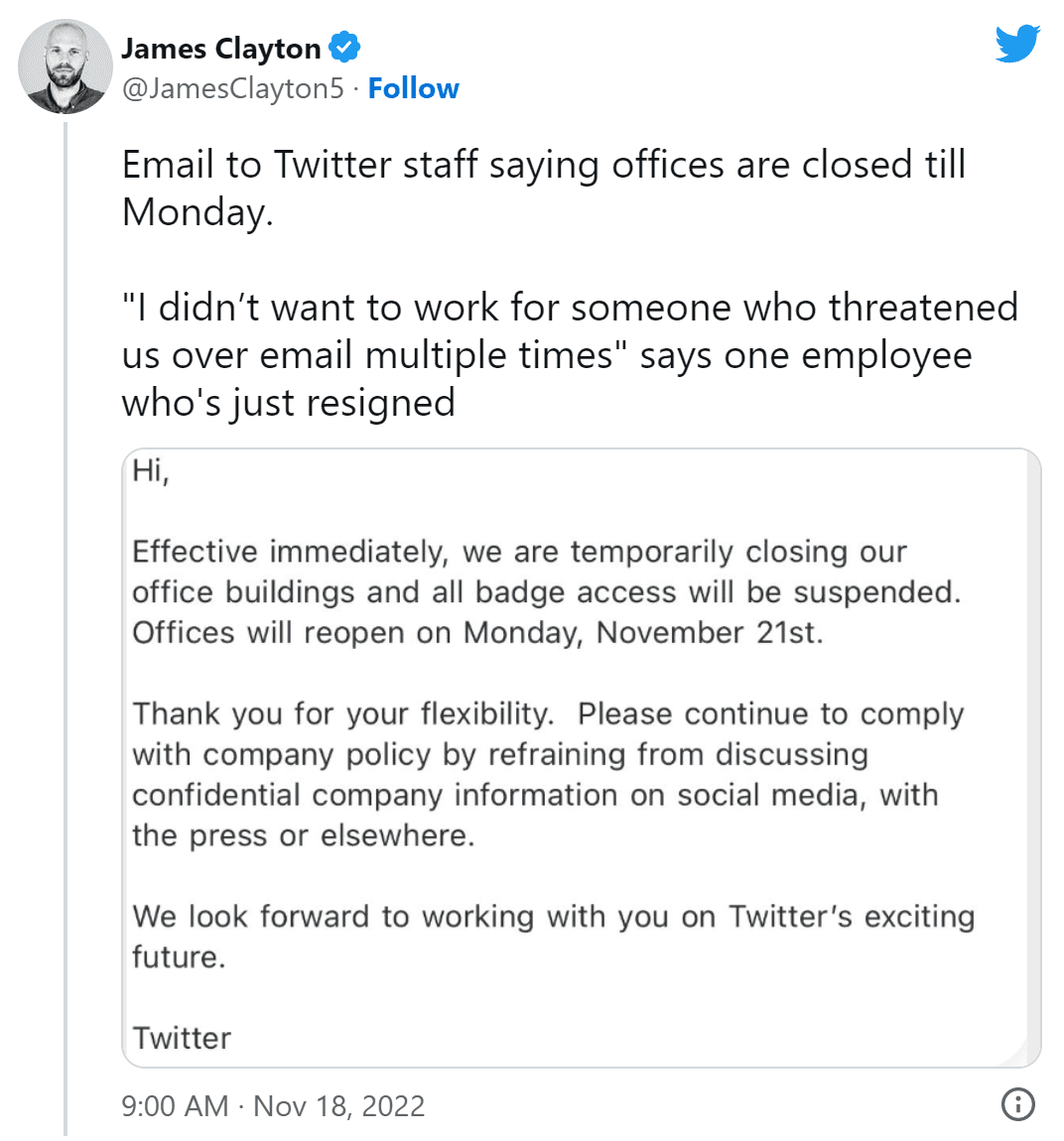 According to a poll on the workplace app Blind of 180 people, 42% chose the answer, "Taking exit option, I'm free!" reported Reuters on Nov. 18. In a separate poll, half the respondents estimated that 50% of the staff would leave.

Employees are not the only ones fleeing Twitter in Musk's wake, as users have been seeking out alternatives. One that has come to light recently is Mastodon which has seen new registrations surge.

The decentralized social network is a federation of independently operated interconnected servers running on open-source software.

On Nov. 12, Mastodon claimed it had added over a million new members since the Twitter deal closed. On Nov. 3, MIT reported that Twitter had lost the same number of users since Musk's acquisition.
Former Twitter CEO Jack Dorsey also unveiled in October his decentralized social media network, Bluesky Social, which aims to give users control over their data and will feature portable user accounts and access to "an open market of algorithms."

Dorsey hopes his Bitcoin-powered platform will draw users away from centralized and scam and spam-filled Web2 social media.

Dorsey has already refused to accept the position of CEO at Twitter as Musk said this week that he wants someone else to run it.

Meanwhile, Elon Musk lamented the trials and tribulations of running a social media network after news of the employee exodus broke:

In a separate tweet responding to questions by pop culture blog Barstool Sports founder Dave Portnoy, Musk said he was "not super worried" as "the best people are staying."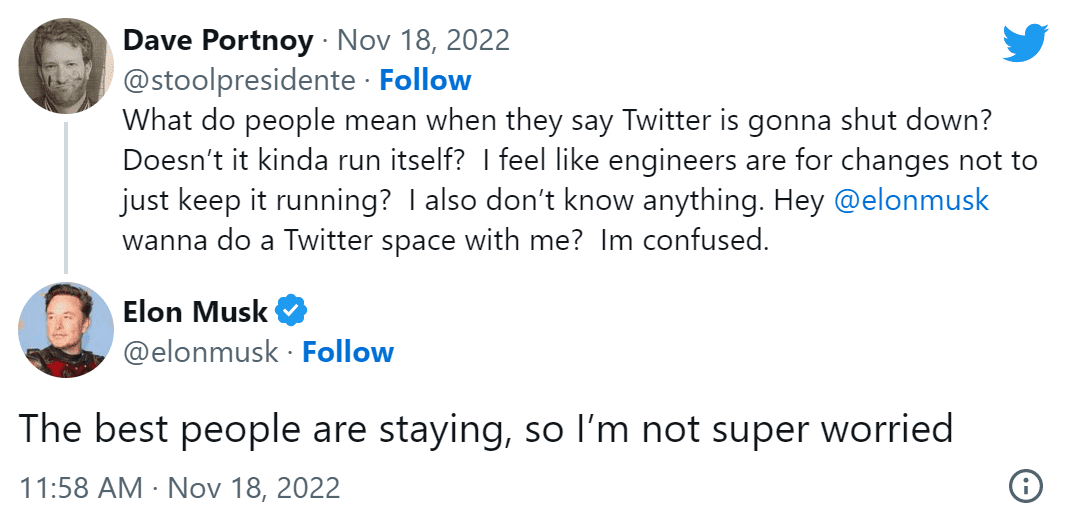 (Article of Cointelegraph https://cointelegraph.com/news/twitter-closes-offices-staff-resign-while-users-eye-decentralized-options)

Disclaimer: The information provided in this section doesn't represent any investment tips or FAMEEX's official position.