Now, the CEO of Terraform Labs is being investigated for fraud by the Securities and Exchange Commission, federal prosecutors in New York, and South Korea.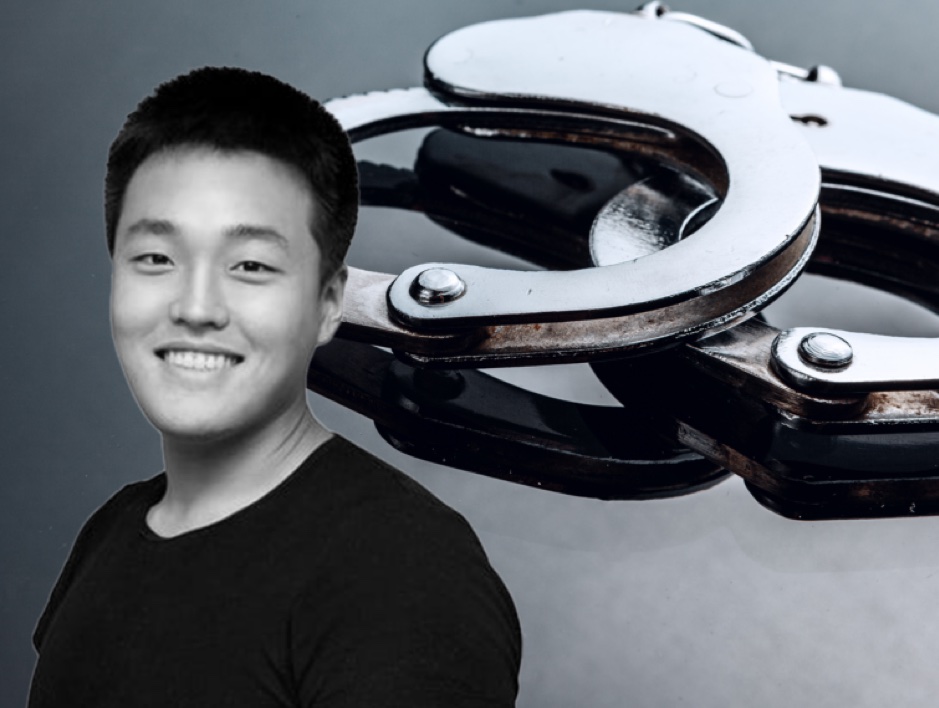 Source: forkast.news
Do Kwon, the CEO of Terraform Laboratories, has purportedly been detained in Montenegro, but only hours later, US authorities in New York have charged him with fraud.
The 31-year-old businessman has been accused of eight different crimes, including commodities fraud, securities fraud, wire fraud, and conspiracy to commit fraud and market manipulation, according to a court document filed by United States Attorney Damian Williams.
Kwon is accused of violating the first count of conspiracy to defraud because he allegedly made a number of false and deceptive claims regarding the level of user adoption of the Terra blockchain during a TV appearance that was broadcast, among other places, to the Southern District of New York.
The remaining four allegations concern a number of allegedly false claims regarding the TerraClassicUSD stablecoin's (USTC) ability to maintain its peg to the USD as well as Kwon's alleged participation in trading techniques intended to change the USTC market price.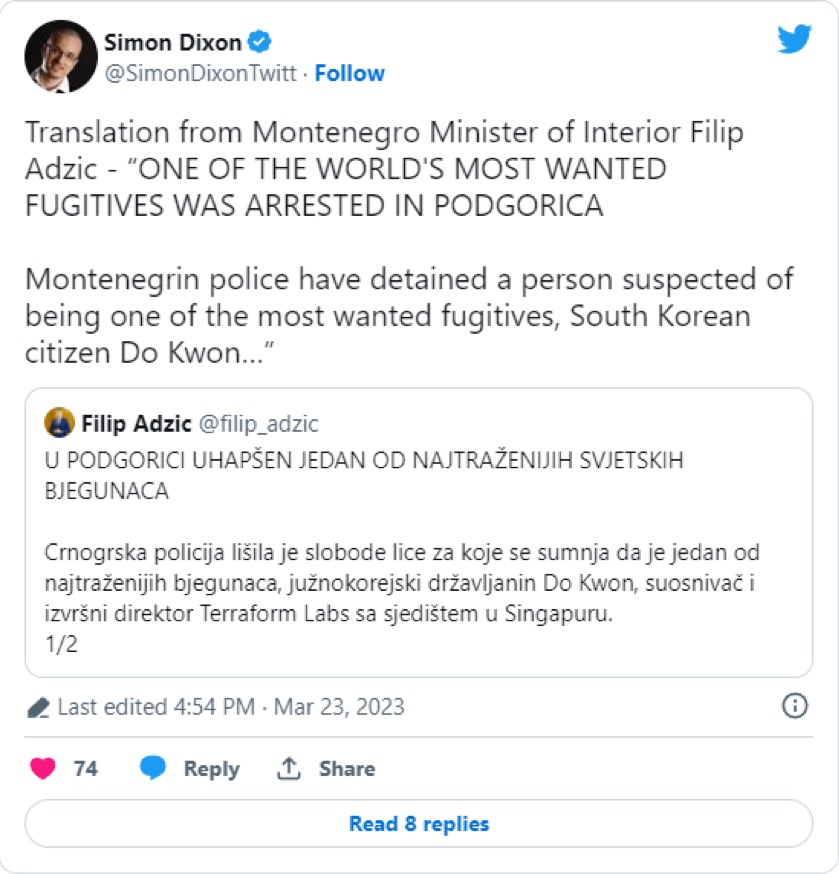 Tweet by Simon Dixon
The application was made at the same time as Filip Adzic, Montenegro's interior minister, stated on March 23 that a person thought to be the former "cryptocurrency king" was arrested at the Podgorica airport with "falsified documents."
According to Adzic, the suspect, who is thought to be Kwon, was stopped at the airport in Podgorica along with business partner Hon Chang Joon as they attempted to board a flight to Dubai. The Montenegrin Interior Ministry later tweeted that Kwon had used counterfeit Costa Rican travel papers.

Accusations of Crime in Montenegro
The Basic State Prosecution Service may soon file criminal charges against Kwon and Joon for using fake travel passports from Costa Rica, which they claim were initially uncovered by Interpol, according to a March 23 story in the Montenegrin newspaper Pobjeda.
The crime is thought to come under Montenegro's Criminal Code, Article 412, Paragraph 2, which provides a three-year maximum term for imprisonment. Three computers and five mobile phones that were seized from them were also discovered during a search of their luggage, according to Pobjeda.
Disclaimer: FameEX makes no representations on the accuracy or suitability of any official statements made by the exchange regarding the data in this area or any related financial advice.