Political parties were unable to come to an agreement on a stablecoin law, and one witness cautioned that this lack of legislative certainty might force some ventures outside.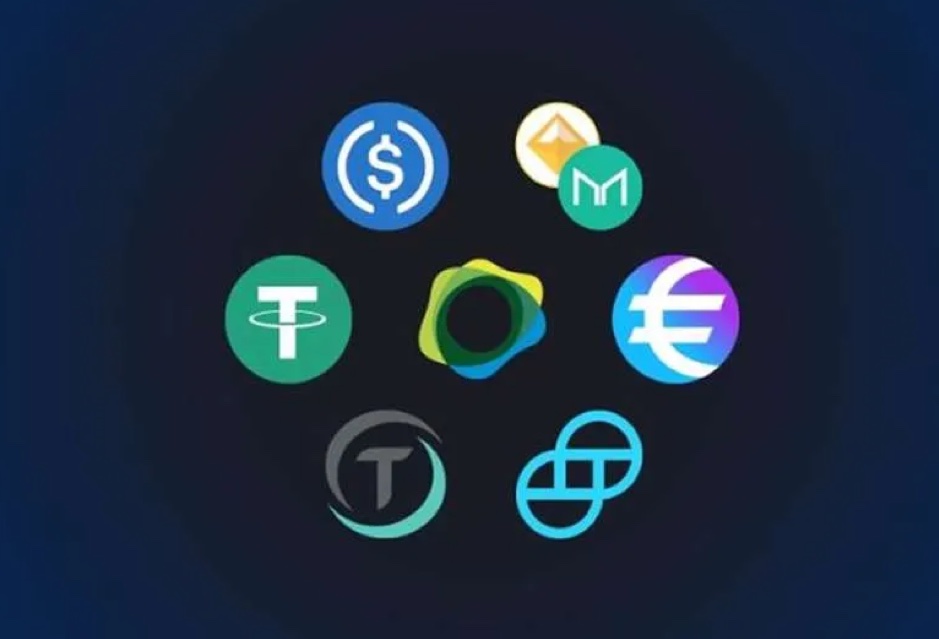 Source: www.canarianweekly.com
In a committee meeting, US lawmakers considered stablecoins, although several experts voiced worry about the regulatory framework in the nation.
Austin Campbell, an adjunct assistant professor at Columbia Business School, stated that regions like Singapore, Dubai, Abu Dhabi, and the United Kingdom have already proposed frameworks for stablecoins that could offer a competitive regulatory environment for issuers looking for a home during a hearing of the U.S. Subcommittee on Digital Assets, Financial Technology, and Inclusion on April 19.
"If you look throughout the world, you're beginning to see laws that specifically deal with fiat-backed stablecoins," continued Campbell. "I believe that America can do better. Our banking systems and regulations are stronger now. Those are the finest possibilities, and if we do nothing, people will take advantage of them."
In his written testimony, Campbell added: "My first suggestion today is to avoid US activities and a US domicile when I am requested to consult or advise for initiatives aiming to produce stablecoins or use stablecoins. Jobs are being moved elsewhere.''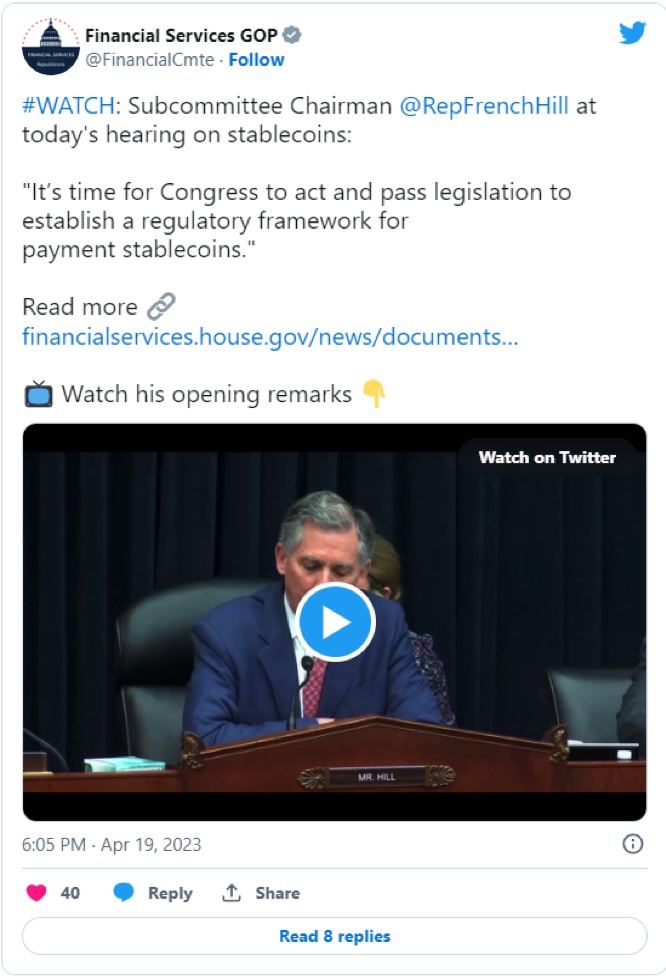 Tweet by Financial Services GOP
Similar worries regarding proposed laws to manage stablecoins in the US were expressed by several committee members. Patrick McHenry, chair of the House Financial Services Committee, published a discussion draft bill on how Congress may handle digital currencies issued by central banks and stablecoins used for payments.
The published draft, according to ranking member Maxine Waters, was not an accurate representation of a compromise between the Democratic and Republican Party members, she said, adding that It's possible that a lot of changes have occurred that have changed the framework of the law.
Representative French Hill, who leads the Digital Assets Subcommittee from Arkansas, referred to the previous compromised bill as an unsightly infant. This bill that we have provided in no way represents any final work because so much has transpired in between, in addition to FTX and many other things, according to Waters. We need to resume our negotiations together.
Speakers Get Ready to Discuss Stablecoins With The US House Financial Services Committee
Major stablecoins like Tether (USDT) and USD Coin (USDC) have briefly loosened their ties to the dollar in the past in reaction to a variety of market factors, including the perception of a ripple effect from the failure of FTX, Alameda Research, and Silicon Valley Bank. Some U.S. senators have also proposed legislation that would outlaw algorithmic stablecoins like TerraUSD Classic (USTC), which lost its peg to the dollar in May 2022.
Disclaimer: FameEX makes no representations on the accuracy or suitability of any official statements made by the exchange regarding the data in this area or any related financial advice.