Radiant Capital(RDNT)
RDNT (Radiant Capital) Token Price & Latest Live Chart
2023-05-15 15:24:45
Discover the latest RDNT price with FameEX's RDNT/AUD Price Index and Live Chart. Keep up-to-date with the current market value and 24-hour changes, as well as delve into Radiant Capital's price history. Start tracking RDNT price today!
Daily historical price (USD)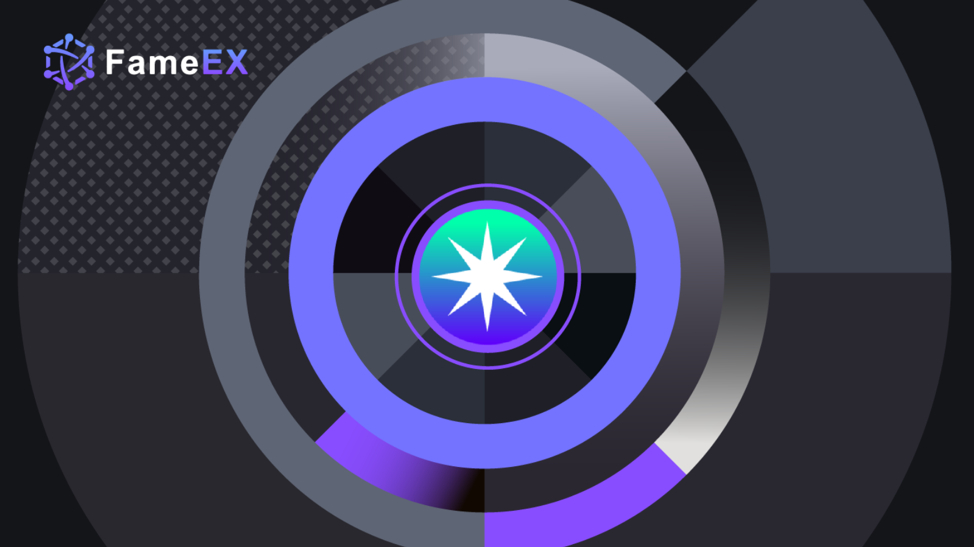 What is RDNT (Radiant Capital)?
Radiant Capital is an innovative omnichain lending platform based on LayerZero that allows users to seamlessly generate borrowing interest for lending and borrow assets across multiple blockchains. As the first omnichain market, Radiant Capital streamlines both the borrowing and lending experiences, providing real and sustainable yields and producing tokens with real-world utility. Prior to its inception, most crypto lending platforms were limited to a single chain, resulting in capital fragmentation. Radiant Capital addresses this issue by functioning across major blockchains, enabling users to deposit their assets and receive returns for locking, vesting, and lending additional assets through the platform. Other users can use their assets as collateral to boost their liquidity through a borrowing mechanism.
Radiant Capital was launched in July 2022 and has since undergone extensive development to improve user experience and functionality. The platform's development was completely funded by its founders and developers, without any venture capital investment. Radiant v2, the latest version of the platform, went live on February 16, 2023, and features numerous improvements, including a more competitive price-to-fee ratio, better governance, new collateral options, and updates to prevent mercenary farming. The platform aims to consolidate fragmented liquidity in the DeFi space, providing a faster, more seamless experience for borrowing and lending while offering users a secure way to earn competitive yields on their assets.
How does RDNT (Radiant Capital) work?
Radiant Capital works as a cross-chain lending platform, leveraging the stable router interface of Stargate and built on Layer Zero. It allows users to deposit assets from major blockchains, which can then be borrowed by other users without the need for a middleman. Through the use of smart contracts, RDNT minimizes costs and improves processing speed for transactions. Contributors who deposit funds to the platform can generate an attractive yield, while revenue is produced by Radiant Capital from locks and loan fees. Moreover, RDNT offers automated deposits through the 1-Click Loop feature, simplifying the process of adding liquidity over time for users. By operating across multiple blockchains, Radiant Capital consolidates fragmented liquidity and provides a faster, more seamless experience for borrowing and lending, all while maintaining a secure and decentralized environment for users to earn competitive yields on their assets. Additionally, the platform offers automated deposits through the 1-Click Loop feature.
Key features of Radiant Capital include borrowing, lending, vesting and locking, and liquidation. Borrowers use their assets as collateral to obtain additional liquidity without selling their assets, paying loan fees and interest to compensate the Radiant DAO and liquidity providers. The Radiant Capital 1-Click Loop simplifies the process of adding liquidity over time by automating deposits. Lenders contribute liquidity, supporting the borrowing function and earning an RDNT yield in return. Users can lock and vest their RDNT tokens, with locked tokens eligible for a secondary stream of income through lending. The vesting period has recently been extended from 28 to 90 days, with a declining fee scale for early exits.
RDNT (Radiant Capital) market price & tokenomics
RDNT is the native token of Radiant Capital and is used for borrowing interest charges, early exit penalties, and RDNT emissions. The total supply is 1 billion tokens. The token allocation includes 54% for borrower and supplier incentives, 20% for the team, 14% for the Radiant DAO Reserve, 7% for core contributors and advisors, 3% for the Treasury & LP, and 2% for Pool 2 liquidity providers.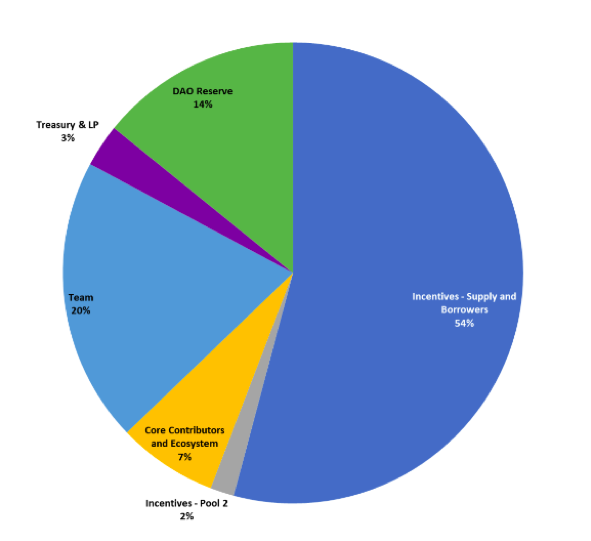 Source: Radiant Capital
As of now, RDNT (Radiant Capital) is ranked #263 by CoinMarketCap with market capitalization of $103,881,975 USD. The current circulating supply of RDNT coins is 261,170,867.
Why do you invest in RDNT (Radiant Capital)?
Investing in Radiant Capital (RDNT) presents an opportunity to be part of a groundbreaking omnichain platform in the DeFi space. The platform offers unique features and benefits, such as real yields generated through multiple revenue streams, enhanced utility for borrowers, and a simplified experience for lending and borrowing. As the platform continues to develop and improve, long-term investors may see the potential for significant growth in RDNT's value.
Is RDNT (Radiant Capital) a good Investment?
While Radiant Capital is a relatively young platform, it has already made a name for itself as the first omnichain lending platform. Despite the typical short-term volatility associated with cryptocurrencies, RDNT's long-term prospects appear promising, with experts predicting a steady upward trend in its value over the coming years. However, potential investors should conduct their own research before deciding to invest in RDNT.
Find out more about RDNT (Radiant Capital):