Blockbuster DAO Wants to Raise $5 Million in Non-Fungible Token(NFT) Sales to Buy the Defunct Video Brand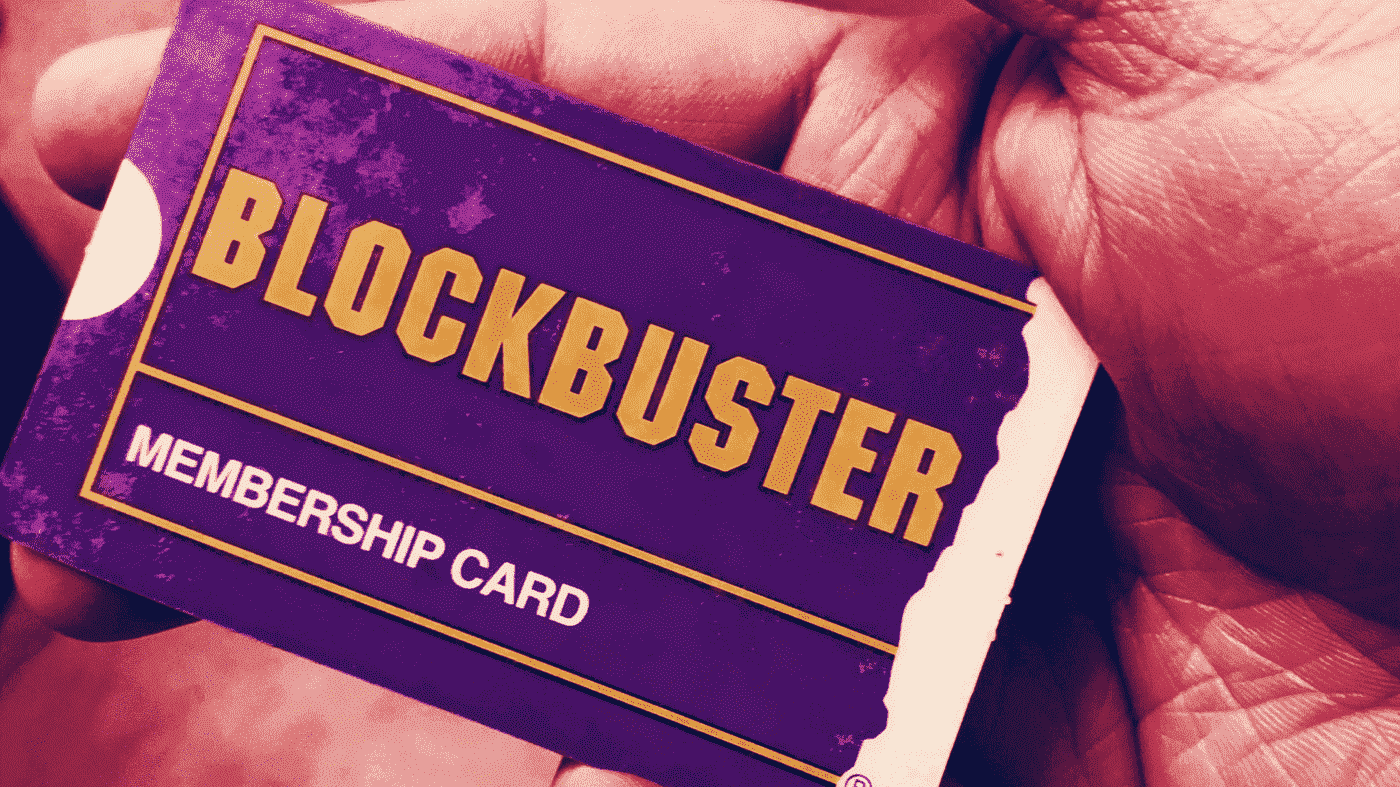 Decentralized Autonomous Organization has attracted crypto investors' attention recently as the crypto market is surrounded by uncertainty. Blockbuster DAO emerges as a crypto version of GameStop. Is this another attempt to juice the stock price of a nostalgia brand a la GameStop and AMC? Or is it genuine nostalgia?

Blockbuster DAO has just launched with the goal of buying the defunct video retail chain. "Our mission is to liberate Blockbuster," declares a pinned tweet from the DAO's official account (which already had to warn followers about impostors). The group aims to "turn Blockbuster into the first-ever DeFilm streaming platform and a mainstay of both the Web3 brands and products."

The DAO hopes to raise $5 million through the sale of non-fungible tokens (NFTs) starting at 0.13 ETH per [$483 currently] followed by a PR campaign, and finally making a cash offer to Dish Network, the current owners of the Blockbuster brand. Blockbuster DAO says after purchasing the brand, it will register all intellectual property in the name of the DAO.

"The Blockbuster brand is currently owned by Dish Network," Blockbuster DAO tweeted. "Another interested party has low-balled an offer of $1.8 million for the brand, but it seems that the price tag is going to be higher to beat out any counter-offers."

Blockbuster DAO is just the latest crypto group to attempt the purchase of a real-world asset, entity, or business. Krause House is a DAO formed to buy an NBA franchise. More famously, Constitution DAO was created to buy a limited copy of the U.S. Constitution, ultimately losing the auction to Ken Griffin, the CEO of Citadel.

The DAO's pseudonymous founder Tasafila, in messages to Decrypt, took pains to say that the $5 million figure is a fundraising goal, not a valuation of the Blockbuster brand—but clearly the DAO believes it can get Blockbuster for somewhere between $1.8 million and $5 million. (It's worth noting that when Constitution DAO failed to win an auction for a rare copy of the U.S. Constitution, some critics said it didn't help matters that winning bidder Ken Griffin knew exactly how much he needed to outbid the DAO.)

Tasafila also told Decrypt his intentions are pure: "I spent many days of my childhood in Blockbuster sweating over which video game or movie to purchase. That's pure, untapped nostalgia right there."

Maybe so. But a year ago, Blockbuster stock (BLIAQ), which now trades at a fraction of a cent, was briefly pumped by Redditors when trader on the WallStreetBets forum flocked to '90s nostalgia tickers like GameStop, BlackBerry, and even Build-A-Bear. Blockbuster reached the lofty height of 3 cents a share before falling to its current price of $0.001.

For what it's worth, the share price hasn't budged on the news of the DAO's acquisition plans.

Blockbuster video ceased operations in January 2014 after the few remaining company-run stores closed. As of December 2021, only one Blockbuster store in Bend, Oregon, is open. Blockbuster DAO says its ultimate goal is to relaunch the Blockbuster streaming platform and create original content, spearheading a decentralized film and entertainment industry.

"It's time to build a massive DeFilm project that will revolutionize the creative decision-making and financing of the film and television industries forever," Tasafila said. "I believe that Blockbuster DAO will be like lighting in a bottle for the future of DAO governance."

Tasafila said that the DAO is still working out the details of its governance token and which ERC token type to use. "We are fortunate to have entered the arena after those like Constitution DAO who have shown us best practices as well as pitfalls," he added.
(Article Courtesy of Decrypt)