It is said that crypto exchange FTX owes $3.1 billion to its 50 top creditors, according to documents filed during bankruptcy court in Delaware.

FTX owes $1.45 billion to its top 10 creditors, mentioned in a court filing without naming creditors. Although the filing did not reveal the names of the top creditors, the document clearly outlines the extent of possible losses that its customers may face since the company announced last week that it could have more than 1 million creditors. According to the filing, FTX owes more than $276 million to its largest creditor; $174 million to its third-largest creditor, and about $21 million to its fiftieth-largest creditor. While this has not been confirmed, it is compatible with what cryptocurrency lender Genesis announced 10 days ago: $175 million was locked in an FTX trading account. Genesis also claimed that they have no ongoing lending relationships with FTX or Alameda.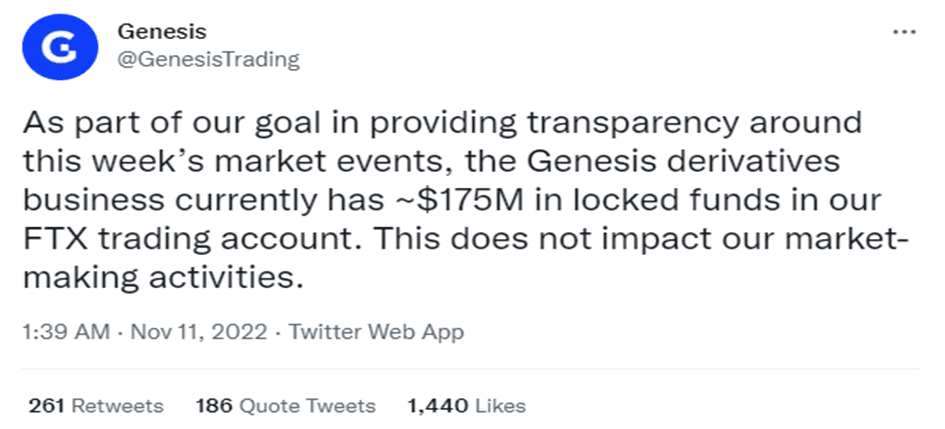 A corresponding lawsuit was filed to redact or withhold personal information about FTX's creditors before the submission of the final documents. In the motion, it is stated that FTX did not keep clear track of customer information. As a result of this, over 1 million creditors could have claims in the FTX bankruptcy. "The Debtors historically did not keep appropriate books and records, and the Debtors are currently working to access certain sources of data and records that are currently unavailable."

The former liquidator of Enron also said that financial information on FTX is completely distrusted. "Creditor information, and in particular customer information, is not clearly labeled or identifiable by [FTX]," it states. "As a result, presenting the information on a consolidated basis will ensure the most relevant and known information can be promptly disclosed."

A court document submitted on Sunday has set a date for the so-called First Day Hearing of the FTX bankruptcy case, which will take place on Tuesday in Wilmington, Delaware.


Disclaimer: The information provided in this section doesn't represent any investment tips or FAMEEX's official position.