Goldman Sachs, an American Investment Bank, Completes First OTC Crypto Options Trade with Galaxy, a Cryptocurrency Investment Management Firm
2022-03-23 12:00:05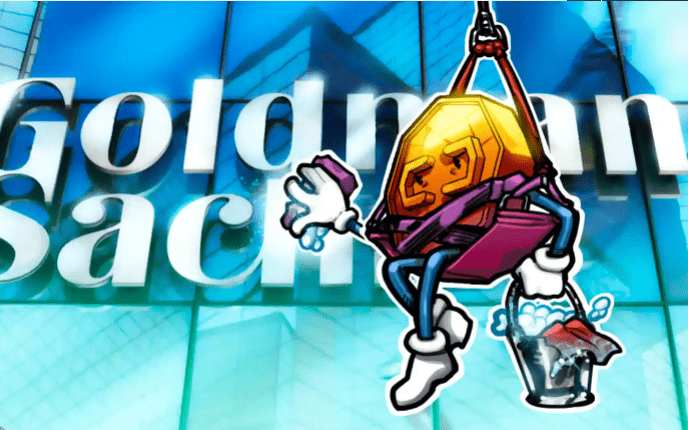 American investment bank Goldman Sachs continues to expand its cryptocurrency trading expertise by executing its first-ever over-the-counter (OTC) crypto options trade.
Goldman Sachs executed its first OTC crypto transaction in collaboration with the trading unit of Michael Novogratz's cryptocurrency investment management firm Galaxy Digital.
According to a joint announcement on Monday, the OTC transaction was in the form of a Bitcoin (BTC) non-deliverable option, representing one of the first OTC crypto transactions by a major bank in the United States.
"We are pleased to have executed our first cash-settled cryptocurrency options trade with Galaxy," said Max Minton, Asia Pacific head of digital assets at Goldman Sachs. He noted that the development marks an important milestone in Goldman Sachs' digital assets capabilities as well as for the "broader evolution of the asset class."
The latest collaboration between Goldman Sachs and Galaxy Digital also represents a continuation of the bank's partnership with Galaxy to improve its crypto capabilities.
As previously reported, Galaxy facilitated the launch of Goldman Sachs' Bitcoin futures trading product for CME Group in June 2021. According to data from the U.S. Securities and Exchange Commission, Goldman Sachs also offers its clients exposure to the Ether cryptocurrency (ETH) through Galaxy Digital's Ethereum Fund.
"We are pleased to continue to strengthen our relationship with Goldman and expect the transaction to open the door for other banks considering OTC as a conduit for trading digital assets," Galaxy Digital co-president Damien Vanderwilt said.
Goldman Sachs is one of the biggest traditional financial institutions in the United States to be involved in the cryptocurrency industry. The financial giant is known for backing Circle, the blockchain technology firm operating the USD Coin (USDC), the second-largest stablecoin by market capitalization. Last year, Goldman Sachs made a historic move into the crypto industry, launching its first trading services for BTC derivatives and Ether derivatives.
(Article Courtesy of Cointelegraph)