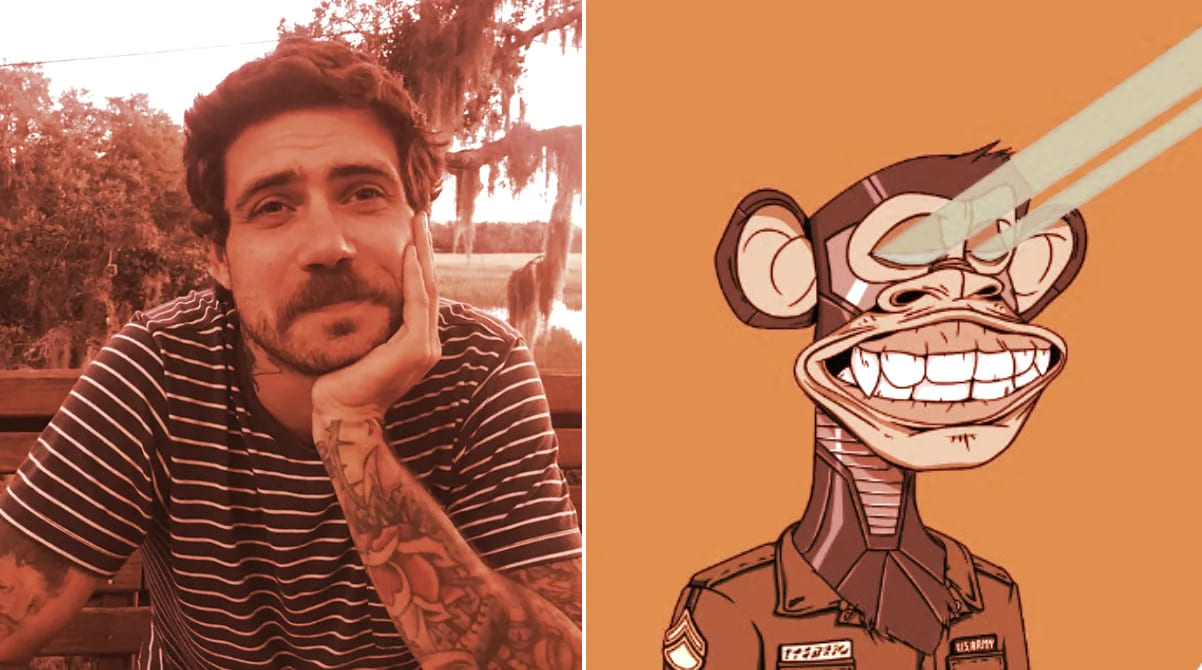 Everyone knows about Bored Ape Yacht Club (BAYC), the collection of 10,000 ape avatars that have become the most prestigious—and most expensive—Non-Fungible Token (NFT) collection out there. But what people didn't know was who exactly is behind BAYC. After the identity of the BAYC founders were exposed by a news article, Web3 advocates are furious with BuzzFeed.
Until Friday, when BuzzFeed published an investigation revealing the identity of two of the four BAYC co-founders, who until now have been known simply by their ape personas, Gordon Goner and Gorgamel.
It turns out these apes are two fairly ordinary 30-somethings from Florida named Wylie Aronow and Greg Solano, who once had literary aspirations but then got into crypto. The company behind BAYC, Yuga Labs, confirmed their identities after BuzzFeed's report.
BuzzFeed's report did not contain anything scandalous about the men, but the reaction on Crypto Twitter has been ferocious.
Numerous members of the crypto community lashed out at the online publication, accusing it of invading the men's privacy through "doxxing"—a term that typically refers to publishing personal details about a person in order to subject them to harassment or punishment.
The popular podcaster Cobie called the article "trash" and complained of BuzzFeed "doxxing people for clicks and ad revenue," while Mike Solana, a VP at VC firm Founders Fund, said it was "disgusting" to reveal the men's identities under the pretext of it being "some kind of massive scoop."
Ryan Selkis, the crypto blogger and founder of Messari, blasted the story in similar fashion and found and shared an unflattering 2009 tweet that showed the story's author, Katie Notopoulos, using a homophobic slur.
The predominant view on Crypto Twitter appears to be that BuzzFeed and its reporter did something wrong and malicious. Outside of the crypto world, however, people offered a very different perspective.
Gabe Rivera, founder of the popular Silicon Valley site Techmeme, described the BuzzFeed piece as standard business journalism, and asked why only a handful of insiders should get to know who is behind a company that is worth billions of dollars.
Others pointed out that Notopoulos obtained the men's identities simply by searching Yuga Labs' corporate records, including its Delaware incorporation papers—documents that are available to anyone on the internet. (Perusing such records is common practice for lawyers, journalists and law enforcement, and does not fit the traditional definition of "doxxing.")
Others pointed out that BAYC is a billion-dollar brand, and that the issue of whether it was right to disclose the identities of Solano and Aronow turns on whether they are really "ordinary" people.
Fundamentally, the controversy over BuzzFeed and BAYC boils down to whether crypto billionaires should be able to avoid the same sort of scrutiny that politicians and business leaders are subject to in free societies–scrutiny that helps citizens hold them accountable and understand who is running powerful segments of society.
The opposite view, in which any sort of public scrutiny is treated as unacceptable invasion of privacy, prevails in China and Russia where wealthy elites silence and jail their critics.
As for Solano and Aranow, both men appear to be taking the controversy in stride. Shortly after the BuzzFeed article appeared, they posted pictures of themselves on Twitter in a "Web2 me vs Web3 me" format that many on Twitter are now following.
Solano and Aranow also used their tweets to make a point that has been repeated by others in the wake of the BuzzFeed controversy: the advent of Web3, and its decentralized technology, promises to make it easier to remain anonymous and avoid the sort of mass public exposure that defined the Web2 era.
The coming months, as BAYC grows into a Web3 super-brand with Hollywood representation, will put that proposition to the test. And curiosity about the people behind the most prominent Web3 identities, and their personal views, aren't going away.
(Article Courtesy of Decrypt)