During the past 12 months, the percentage of American adults who hold cryptocurrency has stayed stable, with a sizable chunk appearing to be "frustrated" by the unfairness of the world's financial system.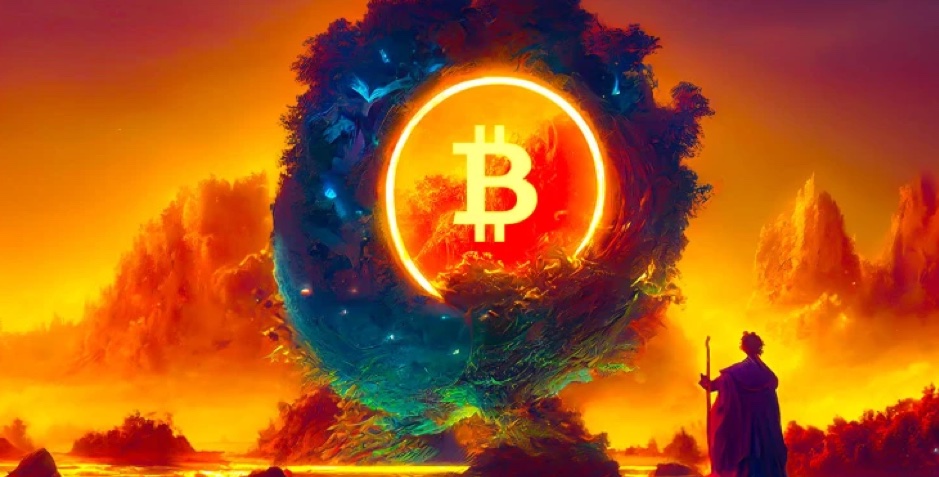 Source: dailyhodl.com

According to a recent poll, 20% of American adults presently hold cryptocurrencies, while a staggering 80% of Americans feel that individuals with "strong interests" are favored by the financial system.

The cryptocurrency exchange conducted an online survey in February of more than 2,000 American adults and found that 80% of respondents thought the "global financial system inequitably favors vested interests," and 67% started calling for "huge changes" or a "complete overhaul" of the financial system.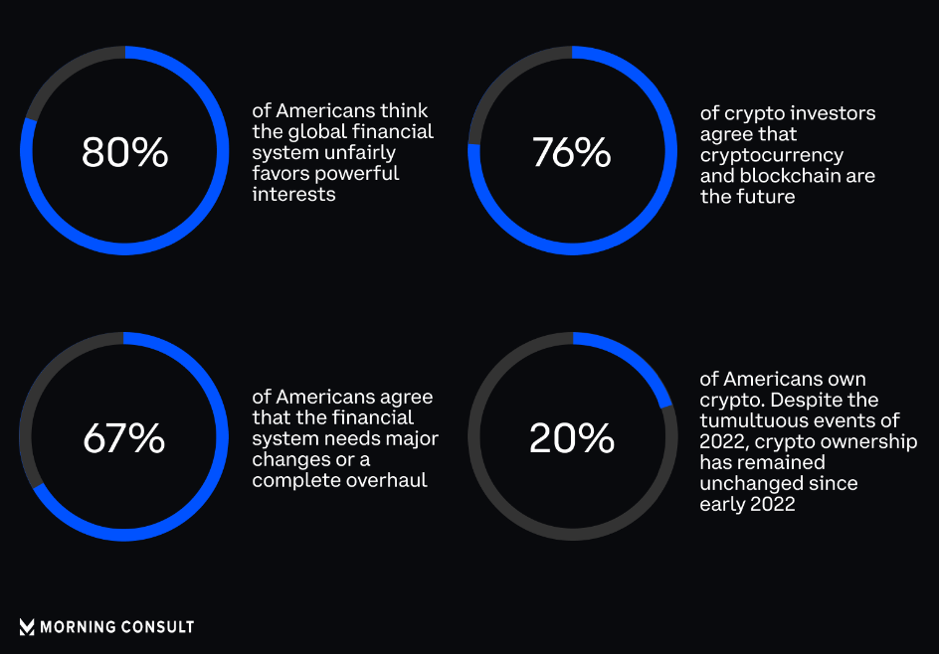 Several respondents expressed dissatisfaction with the current state of the global financial system and a desire for reform. Source: Morning Consult


The study, which was carried out by business intelligence firm Morning Consult, sought to understand how American adults and crypto investors perceived the future of the cryptocurrency market and exchanges, as well as how they perceived how the global financial system was seen.

It was discovered that 20% of respondents stated they still possess cryptocurrency, and over a third said they plan to acquire, sell, or trade cryptocurrency in the upcoming year, despite recent FUD and negative news coming out of the cryptocurrency market.

According to Morning Consult, the figures have been stable since January 2022, fluctuating between 17% and 20% during the previous 12 months, indicating that the current market upheaval may not have affected US retail investor confidence in cryptocurrencies.


"Future prospects for cryptocurrencies are favorable. "Crypto investors and younger cohorts of Americans still feel that crypto is a viable investment in the future that will lead to social advantages," stated Morning Consult, adding that "Americans are desperate for reform and are generally frustrated by the injustice in the monetary system."

The interest in cryptocurrencies among young folks is still high. According to the poll, 30% of Millennials (born between 1981 and 1996) and 36% of Gen Z (born between 1997 and 2013) presently hold cryptocurrency.
Also, it was shown that minorities were more likely to have a positive opinion of cryptocurrencies and be upbeat about their future.

Black and Hispanic individuals are more likely than white adults to have a favorable opinion of cryptocurrencies, and they are more certain than any other generation that "Cryptocurrency and blockchain represent the future."

The majority of current cryptocurrency investors (65%) feel that the market's finest days are still to come, and 76% still think that blockchain and cryptocurrencies represent the future.
(Article of Cointelegraph https://cointelegraph.com/news/americans-frustrated-by-financial-system-inequality-20-own-crypto-survey)


Disclaimer: FAMEEX makes no representations on the accuracy or suitability of any official statements made by the exchange regarding the data in this area or any related financial advice.