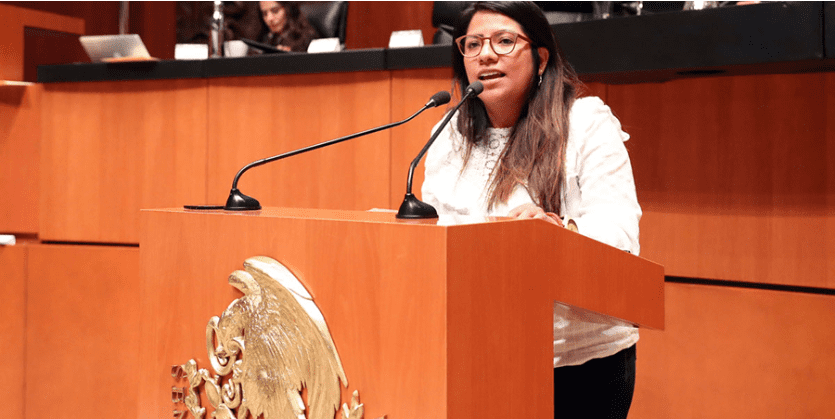 Indria Kempis – Mexican senator for the State of Nuevo León – has introduced a bill to formalize the inclusion of virtual assets as a form of currency that may circulate in Mexico. However, it proposes that only the central bank can issue a digital currency, without any mention of Bitcoin. And a month early, the senator was planning to make Bitcoin legal tender.
What Happened to the Bitcoin Law?
In February, CryptoPotato reported that Kempis was planning to help make Bitcoin legal tender in Mexico. The chances seemed slim at the time, given that Mexican President Andrés Manuel López Obrador had previously shown disinterest in Bitcoin adoption.
Nevertheless, the Senator's words were clear. "We need bitcoin to be legal tender in Mexico," she told Diario El Salvador, "because if it is not so, if we do not make that decision as El Salvador did, it is very difficult to take action."
Yet according to legislation the senator put forth last Wednesday, her focus is on a different type of digital asset. In a draft decree amending article 2 of Mexico's monetary law, she would require that "only the central bank" could issue a digital currency for the country.
Specifically, the amendment would list a "digital currency of the central bank" among Mexican banknotes and approved metallic coins as the "only circulating currencies and virtual assets", according to a translated version of the bill.
The bill's objectives appear mostly aligned with countries like Honduras – which have shown an explicit preference for a CBDC over Bitcoin – rather than El Salvador. It also matches Mexico's own plans to adopt a CBDC by the end of 2024.
The contradiction is odd, given that Kempis recently appeared on stage at the Bitcoin Conference to discuss Bitcoin's adoption of legal tender. In her speech, she briefly mentioned legislation she had proposed to modify monetary law, which Samson Mow had interpreted as a "Bitcoin law".
Kempis has also arranged for Mow to meet with Mexico's President to discuss Bitcoin as legal tender in the country.
Who's Really Adopting Bitcoin?
Though no nation has endeavored to adopt Bitcoin since El Salvador last June, Multiple smaller regions are testing the concept. Lugano, Switzerland has now made Bitcoin de facto legal tender by scrapping capital gains tax on the asset, and allowing citizens to pay their taxes with it.
Prospera, a private city in Honduras, is also adopting Bitcoin as legal tender, while floating Bitcoin bonds to other municipalities and corporations.
(Article Courtesy of CryptoPotato)