Discover the latest AGIX price with FameEX's AGIX/USD Price Index and Live Chart. Keep up-to-date with the current market value and 24-hour changes, as well as delve into SingularityNET's price history. Start tracking AGIX price today!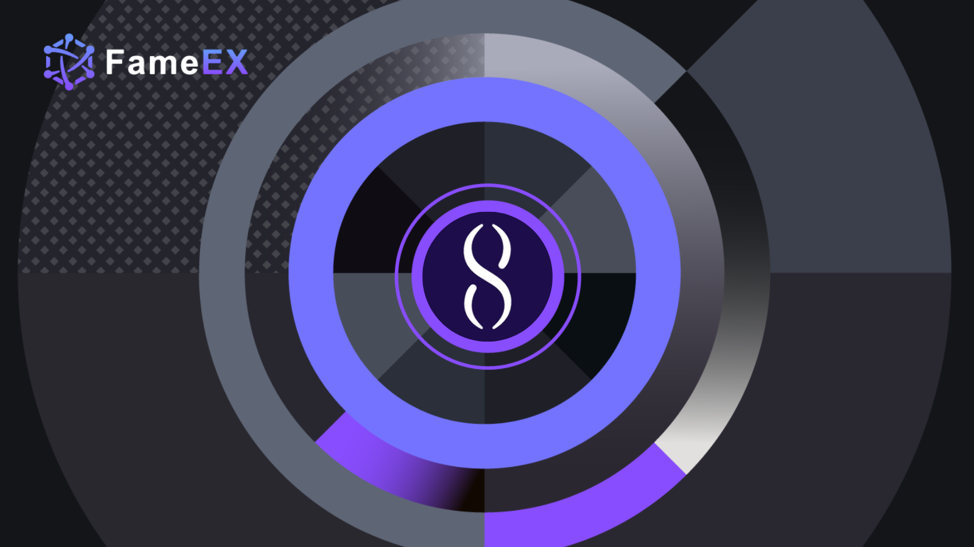 What is AGIX (SingularityNET)?
SingularityNET is a blockchain-powered platform that democratizes access to AI by enabling anyone to easily create, share, and monetize AI services through its globally-accessible marketplace. The platform's native utility token, AGIX, facilitates the purchase of a vast range of AI services, while the marketplace provides a platform for AI developers to publish and sell their tools, as well as track their performance. SingularityNET's team is known for pioneering the development of Sophia, the "world's most expressive robot," with the goal of achieving advanced general intelligence, or human-level AI, through their OpenCog AI framework. Since its announcement in 2017 and subsequent $36 million initial coin offering (ICO), SingularityNET has partnered with various organizations and has been utilized in numerous applications, including healthcare, finance, and robotics.
How does AGIX (SingularityNET) work?
SingularityNET is a truly decentralized platform that allows anyone with a cryptocurrency wallet to access its AI marketplace. Users can browse through the various AI services available and even try out demos of the products. If a user finds a solution they wish to use, they can easily connect their crypto wallet and pay for the service using AGIX tokens. Meanwhile, AI developers can choose to publish their tools on the marketplace using the AI publisher, thereby opening up their services to a wider audience. By combining blockchain technology with AI, SingularityNET aims to create an open and transparent marketplace for AI services that is accessible to anyone.
1. Providers: AI developers can create AI algorithms and services and register them on the SingularityNET platform as service providers. Providers can also set the price and terms of their services.

2. Users: Users who need AI services can browse the SingularityNET marketplace and choose the services they need. They can then pay for the services using AGIX tokens, the native cryptocurrency of the SingularityNET platform.

3. Agents: SingularityNET uses a network of intelligent agents to handle the communication and negotiation between providers and users. Agents ensure that the services are executed correctly and that the providers are paid according to the agreed-upon terms.

4. Decentralization: SingularityNET is a decentralized platform, which means that the AI services are distributed across a network of computers rather than being controlled by a central authority. This ensures that the platform is more resilient and transparent.

5. Blockchain: SingularityNET uses blockchain technology to secure and verify transactions on the platform. This provides an additional layer of security and transparency to the platform.
SingularityNET aims to democratize access to AI services by creating an open and decentralized marketplace for AI developers and users.
AGIX (SingularityNET) market price & tokenomics
SingularityNET launched its original native token, AGI, exclusively compatible with Ethereum, in January 2018. However, in 2021, the platform decided to replace AGI with the new AGIX token, designed to be compatible with Cardano in addition to Ethereum. By mid-2021, SingularityNET had completed the migration process to AGIX. Since then, the price of AGIX has experienced significant volatility, dropping to $0.03 in May, surging to $0.80 in June, and then plummeting to $0.13 later that month. The price gradually increased and reached its peak at over $0.60 in September 2021, before declining to around $0.035 in mid-July 2022. Following this decline, AGIX has mostly remained stable or experienced slight upward movements.
As of now, AGIX (SingularityNET) is ranked #76 by CoinMarketCap with a live market capitalization of $604,369,777 USD. The current circulating supply of AGIX coins is 1,205,321,857 with a maximum supply of 2,000,000,000 AGIX coins.
Why do you invest in AGIX (SingularityNET)?
People invest in AGIX (SingularityNET) because it is a platform that simplifies the process for AI developers to sell their tools and libraries, and allows customers to test any AI service before making a payment. Additionally, customers can request for specific AI services from the community of AI specialists and developers can earn AGIX tokens by fulfilling these requests. The AGIX token has evolved with the SingularityNET ecosystem, enabling holders to vote on network operations changes and stake their tokens. Furthermore, the collaboration with Hanson Robotics to develop Awakening Health, a joint venture that creates AI-based products for healthcare, adds to the token's potential for growth and utility.
Is AGIX (SingularityNET) a good Investment?
SingularityNET, like all other cryptocurrencies, poses a risk to investors. However, due to its strong use case, well-designed tokenomics, active community, and reliable team, it has a higher likelihood of increasing in value rather than decreasing. Despite this, it is essential to conduct thorough research before investing and be prepared for potential losses, as even high-performing cryptocurrencies have shown vulnerability in the current bear market.
Find out more about AGIX (SingularityNET):