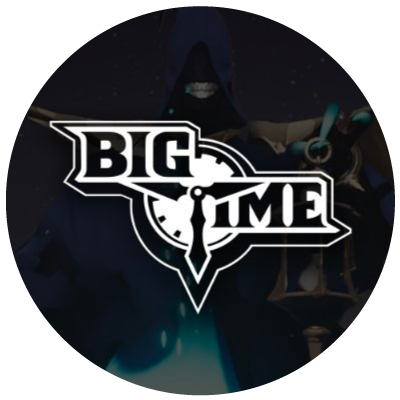 Big Time(BIGTIME)
BIGTIME (Big Time) Token Price & Latest Live Chart
2023-10-20 17:15:30
Discover the latest BIGTIME price with FameEX's BIGTIME/USD Price Index and Live Chart. Keep up-to-date with the current market value and 24-hour changes, as well as delve into Big Time's price history. Start tracking BIGTIME price today!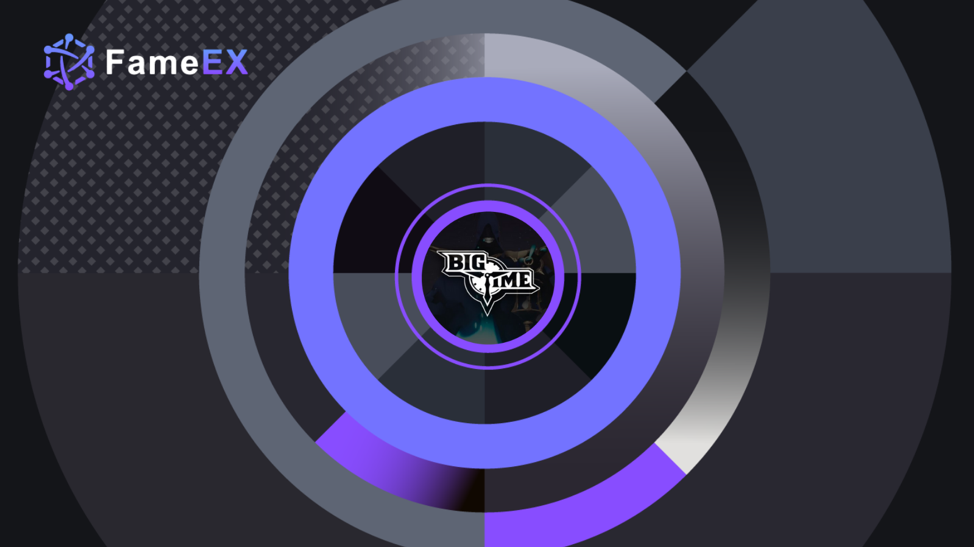 What is BIGTIME (Big Time)?
Big Time, a brainchild project of Big Time Studios, is a forthcoming game that's setting the pace in the burgeoning GameFi sector. This multiplayer, play-to-earn action role-playing blockchain game (ARPG) is crafted with an innovative blend of gaming and blockchain technologies. It integrates non-fungible tokens (NFTs) to allow players not only to engage in exciting gameplay but also to earn Big Time crypto tokens and procure digital assets such as SPACE NFTs.
The genesis of Big Time can be traced back to the concerted efforts of industry veterans. Founded by Thor Alexander and Ari Meilich in 2020, Big Time Studios swiftly amassed a stellar team with names like Martin Sweitzer, Matt Tonks, Tom Zhao, Doug Wilson, among others. For the uninitiated, these are the same minds that played pivotal roles in legendary games like Call of Duty, Overwatch, and Fortnite. This caliber of talent underscores the game's potential, and the announcement in late 2021 about the integration of NFTs and in-game tokens has amplified the excitement manifold. The game integrates an exploration through varied realms of space and time, battling monsters, and customizing SPACE NFTs in the expansive Big Time metaverse.
How does BIGTIME (Big Time) work?
At its core, Big Time is built on a foundation of unique features and game mechanics that set it apart from conventional offerings in the market. A significant factor is its stunning art style in characters. The game's website showcases character designs with rich graphics, portraying an alluring and visually captivating environment. Early-access players have further corroborated this claim with clips that display the game's exceptional graphical fidelity.
Big Time Studios also pioneered Vault Technology, granting players a hassle-free gaming experience without the need for a crypto wallet. This technology simplifies in-game trading, selling, or purchasing of Big Time NFTs, eliminating concerns about exorbitant on-chain transaction costs. As it's a patented tech, Big Time has strategically positioned itself with a unique edge in the market. The game allows for flexible character progression, with its timeline structure enabling players to level up across multiple classes, providing both diversity and adaptability in gameplay.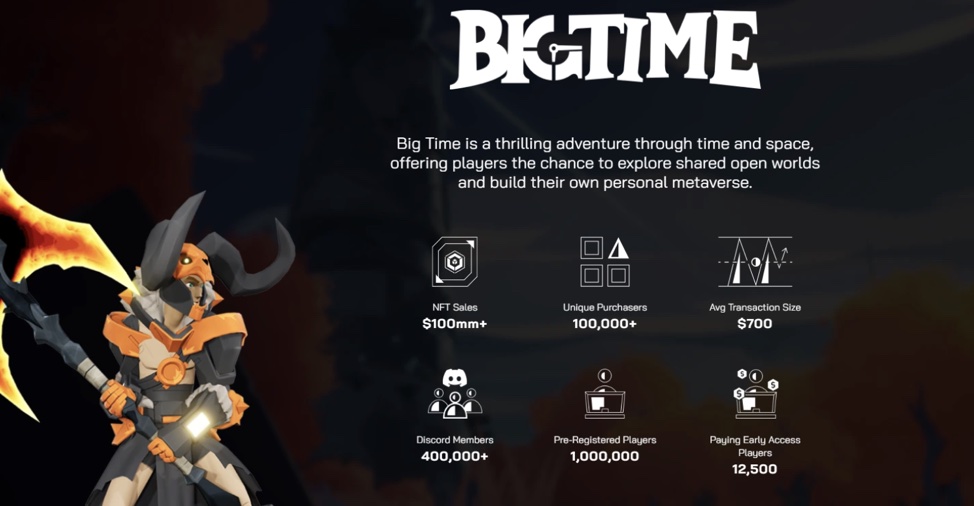 Source: Big Time Official website
In terms of gameplay, Big Time mirrors traditional games. Anyone can download and start playing via the official website. However, to participate in the Big Time Pre-alpha version, one must meet at least one of the following criteria: redeem a Gold, Silver, or Emerald Pass; hold SPACE; reach level 20 in any version before the release of the Pre-Season; or obtain an activation code from a legitimate Twitch host.
Upon entering the game, players voyage through time and space to combat enigmatic forces threatening to unravel history and the fabric of time itself. Players can fend off monsters to protect history and acquire NFT loot, either on their own or in teams. Unlike conventional games, items acquired in Big Time are NFT assets that players own. These assets can be traded on the open market or rented out to others. It's vital to emphasize that this concept of digital asset ownership isn't limited to just NFT items. Player-created game personas are also owned by the player. These can be used for interactions across various virtual worlds and platforms. Big Time offers a secure digital wallet for all transferable game assets, allowing players to store and manage their assets with certain limitations.
Current, Big Time demonstration of exemplary graphics indicates its promising potential. The game also introduces a robust NFT marketplace where players can trade, buy, or sell assets, further divided into varied character classes and weapon types. In addition to the gameplay itself, Big Time also emphasizes social interaction, as players can invite others for joint adventures, share their experiences on Discord, and much more.
BIGTIME (Big Time) market price & tokenomics
In its debut week, the Big Time crypto token surged by 265%. Players will be able to mine these tokens using SPACE and other in-game utilities. Initial tokens will need to be earned, negating any initial offerings or pre-sales. The value of these NFTs is underscored by their rarity. For instance, NFTs like the Battle Axe of Sir Lancelot, capped at 350, are classified as Epic. Prices generally mirror the rarity, with Uncommon items having higher supplies and subsequently lower prices. Current market trends indicate significant valuation for certain NFTs with the highest-priced NFT from the Founders Collection being sold for $2,600.
Within a brief span, BIGTIME has amassed a market capitalization of $40 million, supported by approximately 3,400 enthusiasts who believe in its upward trajectory. As of now, BIGTIME (Big Time) is ranked #497 by CoinMarketCap with market capitalization of $22,428,943 USD. The current circulating supply of BIGTIME coins is 147,345,387. However, we can anticipate pronounced fluctuations in its value in the near future potentially in both directions. At present, this coin can be found on decentralized exchanges like Uniswap and also on platforms including Coinbase, Kucoin, OKX, FameEX and Bitget.
Why do you invest in BIGTIME (Big Time)?
Big Time, as an investment opportunity, presents a compelling case. Two standout reasons are the accomplished Big Time Studios development team and their patented Vault Technology. The game's design, combined with its free-to-earn structure, is anticipated to attract a plethora of gamers. Early investments, especially in armor and marketplace utilities, could potentially yield higher returns as the game's value appreciates over time. Moreover, Big Time Studios has voiced its intention to venture into collaborations with mid-tier PC game companies, potentially integrating NFT technologies and further amplifying the game's reach and value.
Is BIGTIME (Big Time) a good Investment?
While investments always carry inherent risks, the potential upside of Big Time seems promising. The credentials of the Big Time Studios team, combined with their pioneering Vault Technology and the game's unique design, offer a persuasive argument for its future success. The free-to-earn structure may also be a game-changer, drawing in numerous players. If the game's growing anticipation is any indication, now might be an opportune moment to invest in Big Time, especially with SPACE NFTs being capped, suggesting they might fetch higher prices as demand grows. However, potential investors should remain vigilant, understanding that all trading might be risky and that the game's success, while promising, is not guaranteed.
Find out more about BIGTIME (Big Time):