MultiversX is a rebrand of the Elrond blockchain ecosystem. It marks a wholesale pivot taking the whole of the Elrond ecosystem into a 'Metaverse' focused path"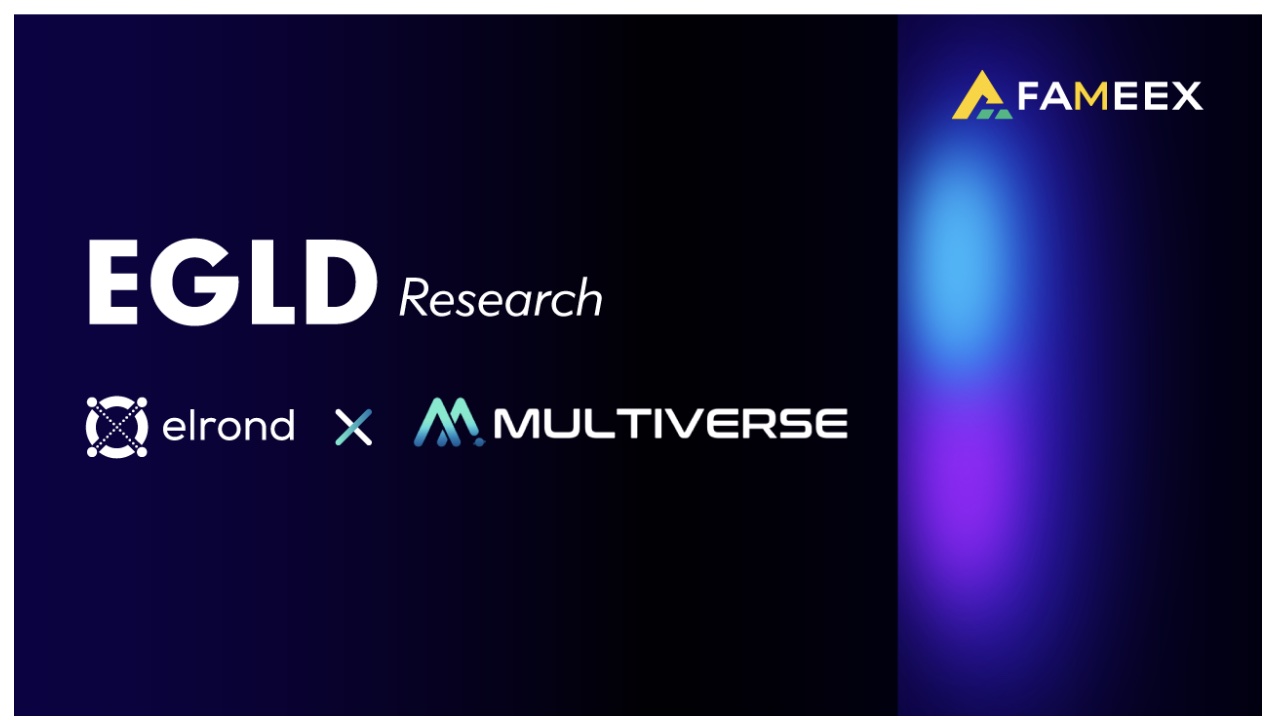 MultiversX is a rebrand of the Elrond blockchain ecosystem. It marks a wholesale pivot taking the whole of the Elrond ecosystem into a 'Metaverse' focused path. EGLD or eGold is the currency that, according to the MultiversX website, is "the centerpiece powering one of the most ambitious Metaverse ecosystems in the world, securing the network via staking, and enabling accessibility and value exchanges across all of its applications and worlds''.
MultiversX consists of the Elrond technology stack, based around a Proof of stake blockchain. The consensus model is BFT-like with random sampling of validators to ensure unbiased finality. The blockchain itself consists of various 'Shards' the shards each handle various operations like transactions, smart contracts, validation. One of the shards runs the 'Metachain' which processes all the blockheaders of the shards and keeps the whole blockchain in sync.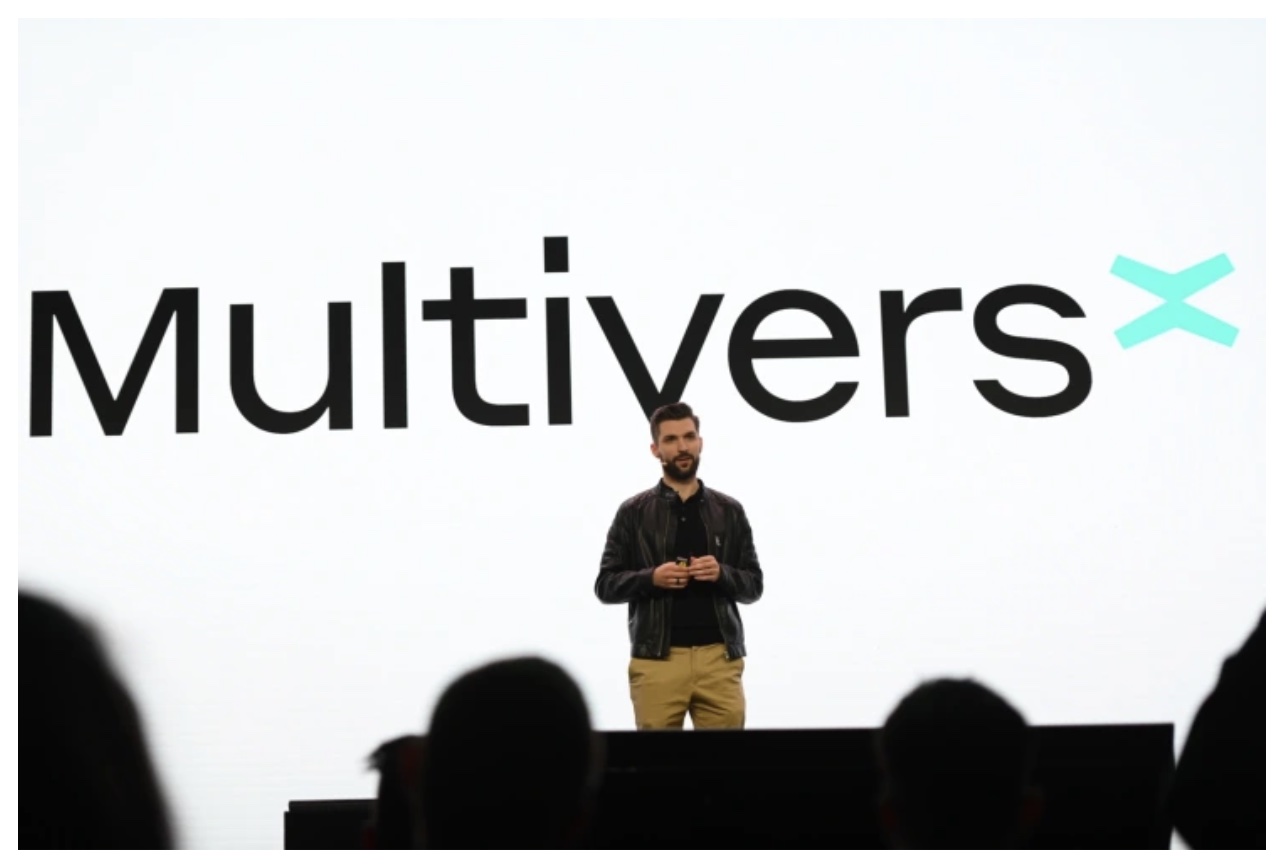 Benjamin Mincu introducing the rebrand to MetaversX - CityAM.com

The smart contracts on the Elrond blockchain run on the Elrond Virtual Machine, The Elrond virtual machine allows smart contract developers to write contracts in Rust, C++, C# and Typescript. This means developers can write a smart contract in any language before compiling it to Web Assembly language and easily debug in Web Assembly Text Format.
MultiversX Ecosystem
The Elrond core dapp ecosystem is also being rebranded. Consisting of wallets, Project launchpads, DEX, NFT exchange, Crypto payment and fiat onramps Elrond Wallet is rebranding to xWallet, Maiar Launchpad is rebranding to xLaunchpad, Inspire NFT exchange is rebranding to xSpotlight, Ad Astra bridge is rebranding to xBridges, Utrust is rebranding to xMoney Crypto and Twispay is rebranding to xMoney fiat.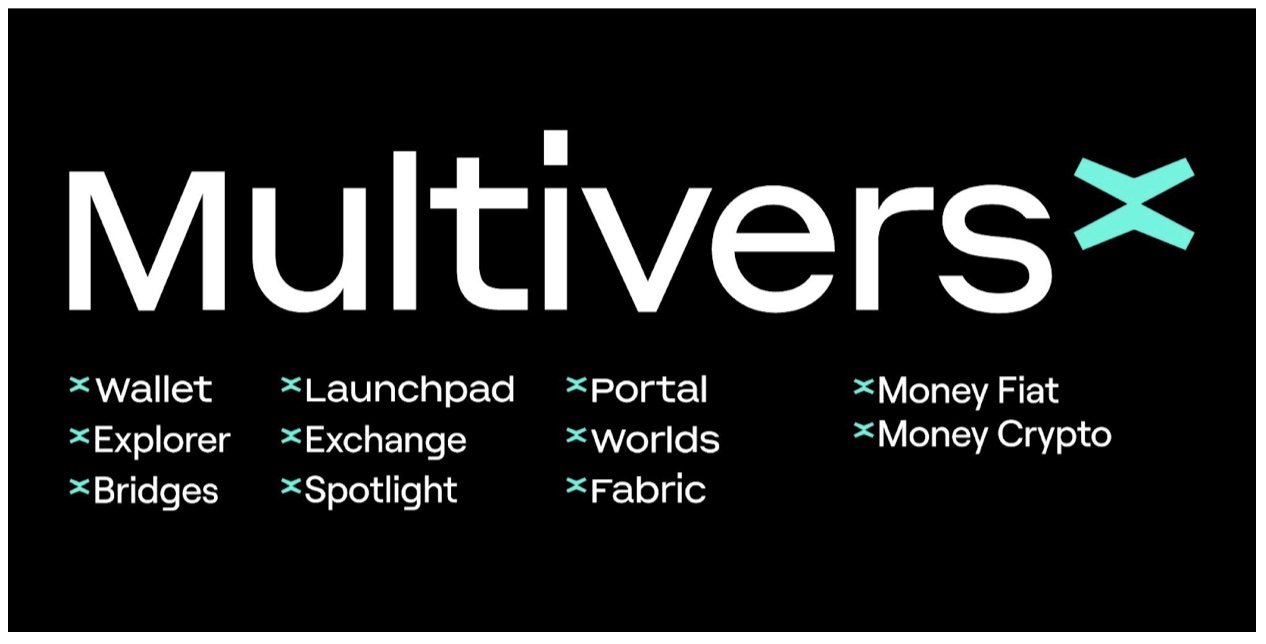 MultiversX Ecosystem - Elrond

General Dapp Platform
The Elrond or MultiversX blockchain is a generalized Dapp platform with a multitude of projects being built on it, describing itself as a blockchain platform for the new internet economy, decentralized applications and enterprise use. Its main selling point is its high scalability, stating that it is the first blockchain network in which state, network and transaction sharding have all been implemented. According to its whitepaper, it aims to establish EGLD as a store-of-value. Developers building smart contracts on Elrond are able to make 30% of the blockchain fees for their smart contract which makes it a very profitable platform to develop on.
Who are the Founders?
Elrond and now MultiversX was created by Romanian brothers Beniamin and Lucian Mincu with Lucian Todea. The brothers previously founded the investment fund MetaChain capital and they have worked for other projects in the past such as NEM and ZIL.

Elrond/MultiversX Founders
Why Should you Invest in EGLD?
Elrond is a strong player in the dapp platform industry, and now with the rebranding to MetaversX it is poised to capitalize on a sector with huge potential. It is a new blockchain that has proven ability to adapt and innovate. The team behind MetaversX have a proven ability to promote and market their blockchain.
EGLD is available on FAMEEX as the Bep20 Bridged EGLD token.
Important MultiversX (EGLD) links: