Discover the latest XEC price with FameEX's XEC/USD Price Index and Live Chart. Keep up-to-date with the current market value and 24-hour changes, as well as delve into eCash's price history. Start tracking XEC price today!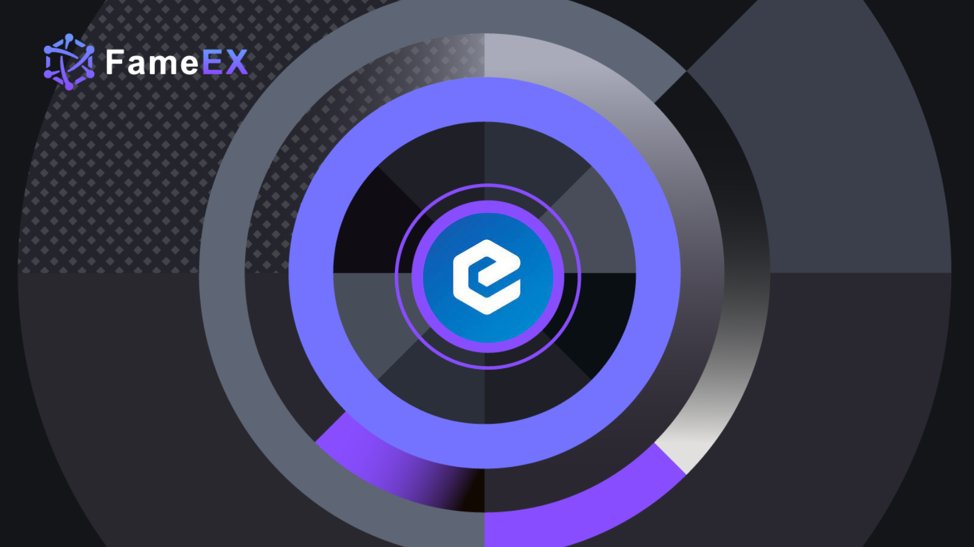 What is XEC (eCash)?
eCash, known as XEC, is a digital asset and a product of the Bitcoin Cash ABC fork, which is itself a descendant of Bitcoin Cash (BCH) and Bitcoin (BTC). It is designed to function as an electronic cash system, facilitating transactions for goods and services. eCash presents itself as a decentralized, secure, and optimized network, aiming to offer instantaneous transactions with minimal fees.
The rebranding of Bitcoin Cash ABC to eCash happened on July 1, 2021. Following the principles laid out in the Bitcoin protocol, such as its fixed supply and halving schedule, eCash stands out with additional components. These include a decentralized governance protocol and a proof-of-stake (PoS) consensus mechanism. eCash aims to become a universally accepted payment service that is secure, fast, and user-friendly. Ultimately, the goal for eCash is to establish itself as sound money, usable anywhere around the globe. To further differentiate from traditional cryptocurrencies, eCash uses base units called "bits," simplifying transactions by removing the often cumbersome decimal places. So, instead of sending 0.00001000 BTC, one would send 10 bits using eCash.
How does XEC (eCash) work?
eCash adopts a multi-faceted approach to ensure seamless creation of smart contracts and decentralized applications (DApps). By combining an Ethereum Virtual Machine (EVM) subchain with a privacy-focused blockchain, developers can leverage or transfer their DApps to eCash without reconfiguring them. The EVM subchain allows for substantial scalability, mitigating persistent issues that often plague blockchain networks. One of the key components of eCash is its native tokens, known as eTokens. Developers can create their unique eTokens that operate similarly to Ethereum-based tokens, and are fully compatible with decentralized finance (DeFi) applications and payments. Moreover, anyone can generate an eToken without spending a significant amount.
eCash also offers a staking mechanism, providing rewards for staking XEC tokens. This process strengthens the eCash network's security and presents an opportunity for users to generate a steady income stream with limited risk. The platform also features a decentralized governance protocol, which incentivizes stakers to create proposals to guide the platform's future direction. The network's commitment to privacy is demonstrated by its implementation of the CashFusion protocol. Designed to ensure transactional privacy akin to privacy coins, CashFusion helps protect user data against increasingly sophisticated tracking technologies and data analytics.
Features of eCash:
1. Implementation of the Avalanche Consensus
Avalanche consensus serves as the cornerstone of eCash, employing four interlinking mechanisms. This remarkable system yields instant transaction finality, while maintaining low latency. The benefits extend to smooth, fork-free updates to the code and impressive throughput levels. Moreover, Avalanche algorithm is instrumental in decentralizied governance within the eCash environment.
2. Integration of CashFusion
The XEC encrypted network introduces an exceptional feature known as CashFusion, which underscores eCash's commitment to upholding user privacy. This distinctive feature is akin to the Cash Insurance Protocol, ensuring unmitigated privacy for all users.
XEC (eCash) market price & tokenomics
eCash (XEC) is an ambitious project in this expanding digital economy, intending to provide an everyday-use cryptocurrency. Prepped for broad-based acceptance, eCash's consensus layer is engineered to manage a staggering load of over five million transactions per second (TPS). Its native token, XEC, serves as the facilitator for online funds transfers, purchases of goods and services, as well as for staking within its governance system. eCash emphasizes user privacy via the CashFusion protocol. The protocol offers a level of anonymity on par with leading privacy-centric coins while concurrently ensuring a traceable supply cap. As of now, XEC (eCash) is ranked #68 by CoinMarketCap with market capitalization of $663,823,835 USD. The current circulating supply of XEC coins is 19,434,773,423,293.
Why do you invest in XEC (eCash)?
As a rebranded fork of Bitcoin, eCash offers unique features, improved user-friendliness, and robust privacy measures that may appeal to potential investors. Its governance protocol offers a degree of control to its stakers, allowing them to contribute to the platform's development. Additionally, the network's low transaction fees can make it a cost-effective investment, and its commitment to privacy can ensure protection against data leaks.
Is XEC (eCash) a good Investment?
eCash has demonstrated promising features that make it a potentially solid platform for investment. The platform's commitment to decentralization, its staking rewards, and its move toward a PoS consensus mechanism all contribute to its appeal. While eCash's value could potentially increase with the complete transition to a PoS consensus, the inherent volatility of cryptocurrency markets makes predicting its future value challenging. Despite this, due to its potential for increased usability, extensibility, and scalability, wider adoption of eCash could be possible in the future. This adoption could potentially increase the value of eCash and make it a worthwhile addition to a diversified cryptocurrency portfolio. However, like any cryptocurrency, XEC is subject to volatility, making it essential for potential investors to thoroughly understand the risks and rewards involved before investing.
Find out more about XEC (eCash):