If you are a new user of FameEX Futures, you need to activate the Futures before making Futures trading.

Web
1. Log in to your FameEX account, and click [Derivatives] - [USDT/USDC Perpetual] on the top navigation bar.

2. If you have not yet activated Futures trading, click [Activate].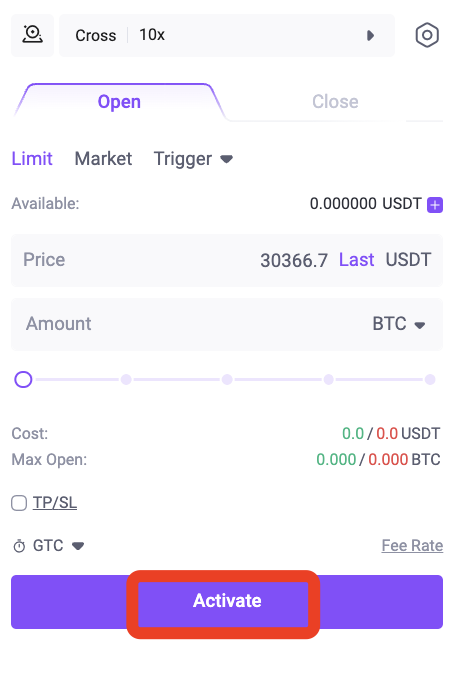 3. Carefully read the FameEX Futures Trade Agreement and check to agree, and click [Confirm].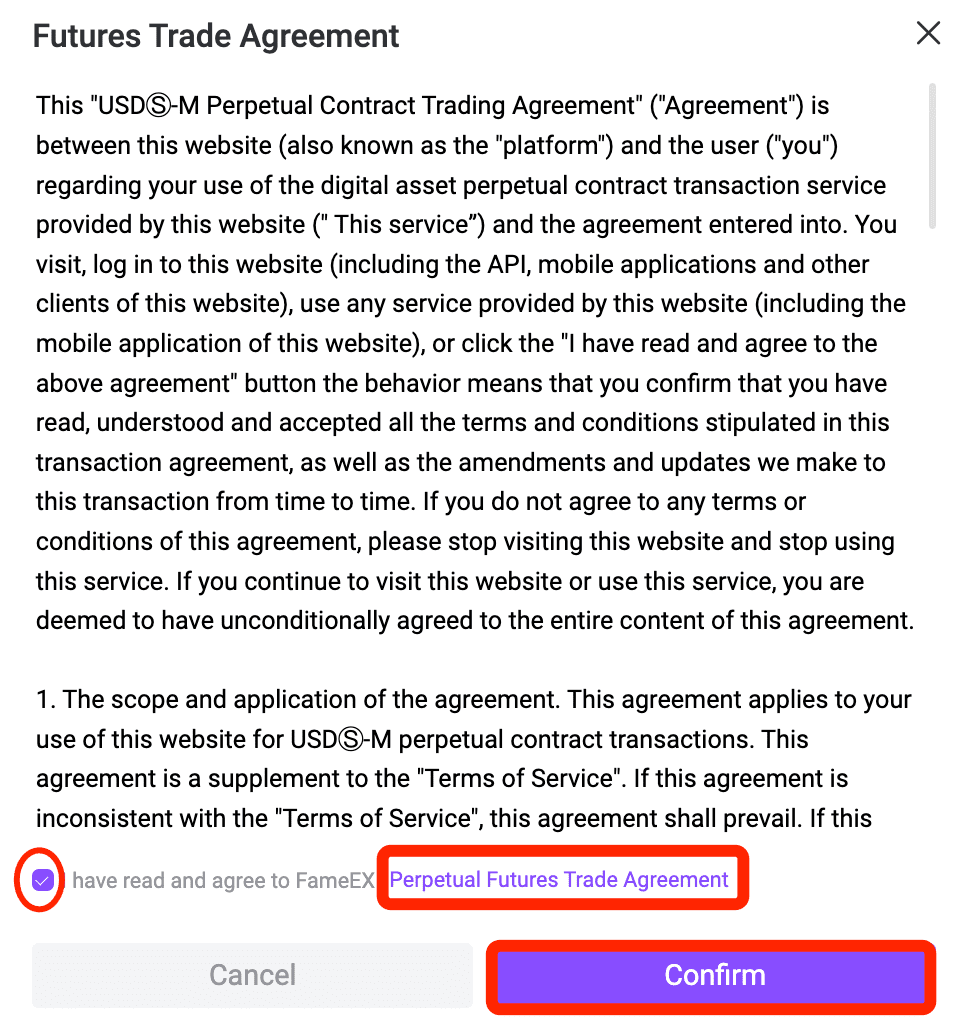 App
1. Open the FameEX App and log in to your account, tap [Trade] in the middle of the bottom navigation bar, and then tap [Derivatives] to enter the Futures interface.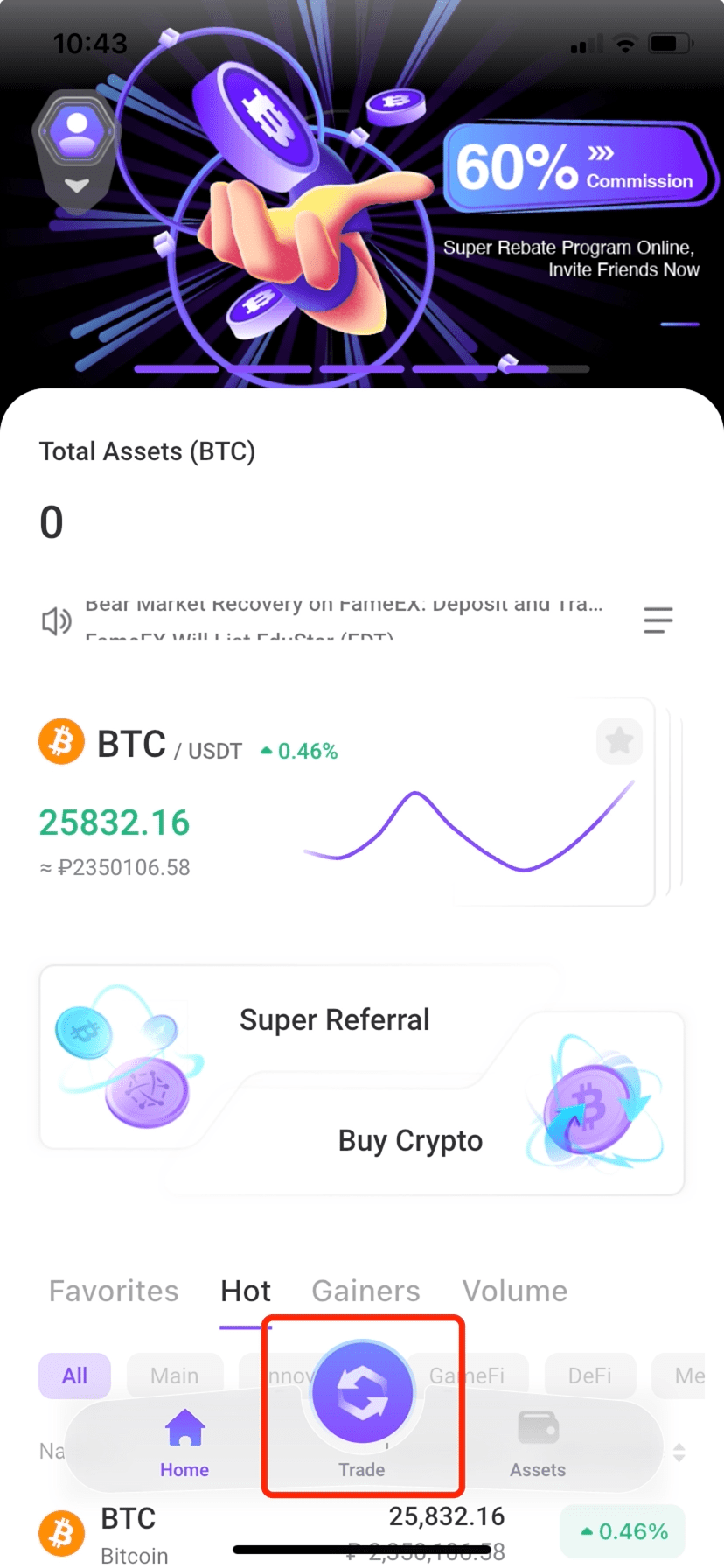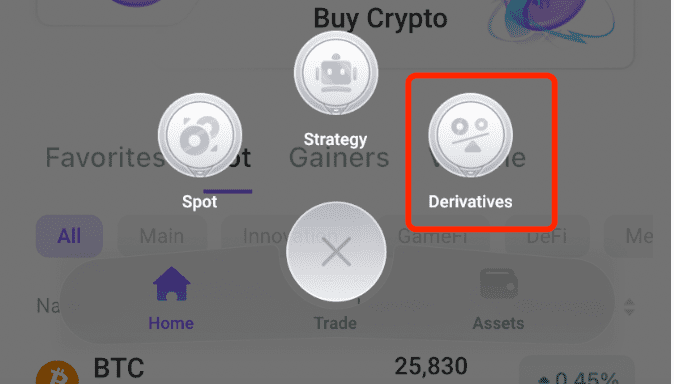 2. If you have not activated Futures trading, tap [Activate Perpetual].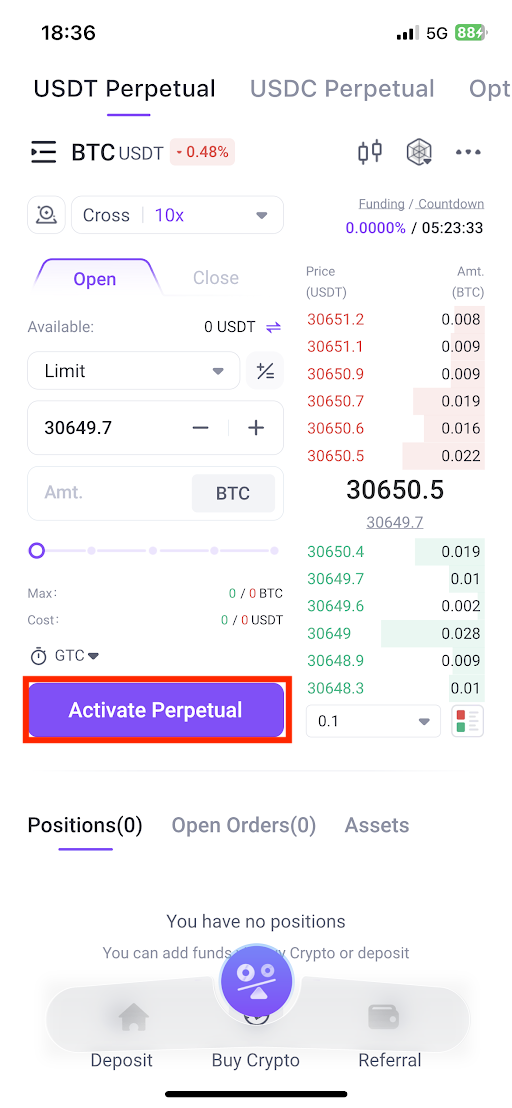 3. Read FameEX Perpetual Contract Trading Agreement carefully, and tap [I have read and agreed to the above terms].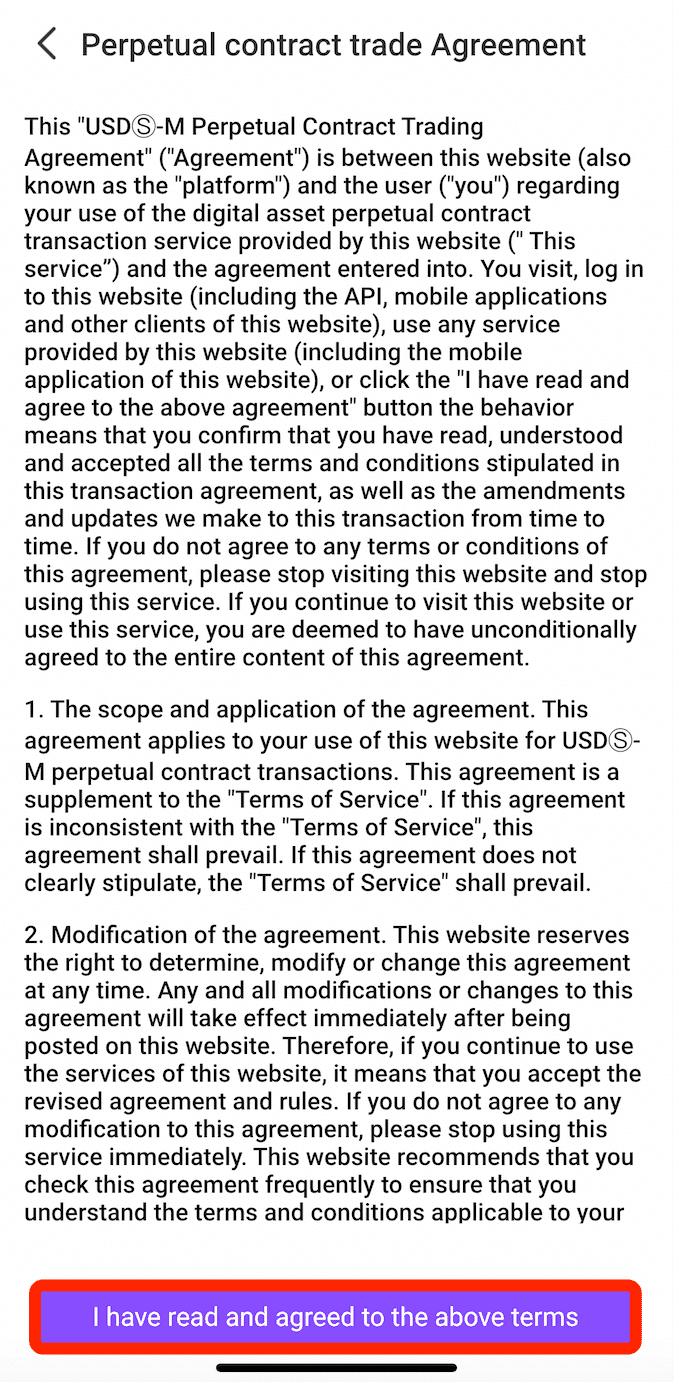 Risk warning: Digital asset derivatives trading is an innovative investment product with extremely high risks. You should fully understand the knowledge and rules of derivatives trading as well as your personal risk tolerance, carefully evaluate its risks, and decide whether to conduct contract transactions.