Top Trending Crypto News Today
MetaMask Launches Integrated Bridge Feature
https://thedefiant.io/metamask-bridge-feature
MetaMask, the leading web3 wallet provider, has released MetaMask Bridges, a bridge aggregation service. This feature allows users to transfer their assets across multiple blockchains from within the wallet. Bridges has been launched in beta and is a part of the newly-launched MetaMask Portfolio dApp. Users can bridge assets worth up to $10,000. Initially supported assets include ETH, WETH, stablecoins, and native gas tokens like Polygon's MATIC.

BlockFi Preps for Possible Bankruptcy Filing
https://www.coindesk.com/business/2022/11/15/crypto-lender-blockfi-preps-for-possible-bankruptcy-filing-after-ftxs-woes-wsj/
The lender denied rumors that a majority of its assets were held at FTX, but did acknowledge on Monday that in addition to having deposits on the platform, it had an undrawn line of credit from FTX and obligations that FTX owed it. Last week, BlockFi paused customer withdrawals in the wake of FTX's implosion.

Alameda Allegedly Traded These 18 Tokens on Insider Info
https://decrypt.co/114708/alameda-research-18-tokens-insider-info-ftx
The complete list of tokens that Alameda accumulated prior to their listings on FTX, includes IndiGG, LooksRare Token, Guild of Guardians, Render Token, Boba Token, Gala, Immutable X, Gods Unchained, BitDAO, Spell Token, Eden, RAMP DEFI, Orbs, DODO bird, Convergence, SAND, Linear Token, and BaoToken.

Daily Crypto Market Analysis - Growing and Forecast
Yesterday, $33.35 Million longs were liquidated and $36.03 Million shorts, the net liquidation amount was $2.68 Million of shorts.

Compared with yesterday, the fear/greed index rose to 23, and it has been below the watershed 30 for many consecutive days. Affected by the FTX bankruptcy incident, the market has not yet gained investor confidence in the short term, and developments still need to be observed in the near term.

Bitcoin Ahr999 today is 0.29, which is below the bottom line (0.45) and fixed investment line (1.2), indicating that the market is still in the long-term bottom area.


Yesterday, the three major US stock indexes all rose. The Dow Jones index rose only 0.17%, the S&P 500 index rose 0.87%, and the Nasdaq index was relatively strong, rising 1.45%. Most cryptocurrencies rose yesterday, BTC rose 1.31%, ETH rose 1.18%, while CHZ was the strongest, up 13.14%, while TWT, which had risen sharply for two consecutive days, was slightly weak, falling -6.6%.

The Fed said yesterday that the liquidity of U.S. government bonds has declined this year. Liquidity refers to the ability to convert assets into usable funds. Through three common U.S. debt liquidity indicators, we can evaluate the recent evolution of U.S. bond market liquidity and its relationship with prices. The relationship between fluctuations, including bid-ask spread (Bid-Ask Spread), order book depth (Order Book Depth) and price impact indicators. The study found that since March 2020, the market's ability to smoothly handle large capital flows has been worrisome, and the U.S. bond market in 2022 is relatively illiquid, and there are still reasons for caution, closely monitoring U.S. bond market liquidity, and continued efforts to increase market resilience remain important.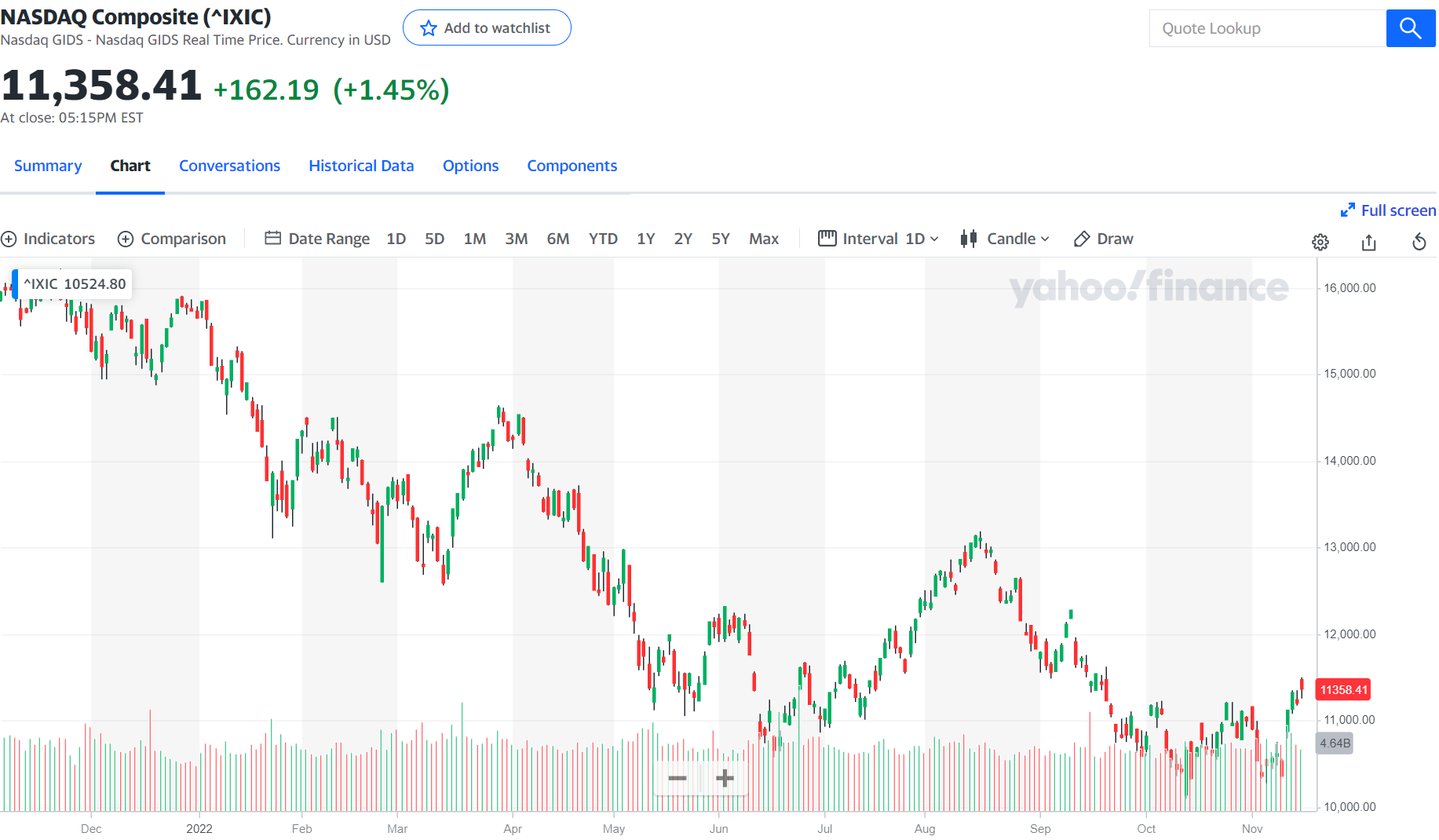 Most of the mainstream currencies rose yesterday, ranging from -6.6% to 13.14%. Among them, TWT was the weakest. After two consecutive days of big gains, it was slightly weak and fell -6.6%. CHZ was the strongest and rose sharply. 13.14%. While BTC rose 1.31%, ETH rose 1.18%.

Looking at BTC in a 4-hour chart, the price shows a triangle convergence. After briefly breaking through MA25 yesterday, it launched an offensive and defensive battle against the moving average again. The short-term market is viewed as a weak consolidation.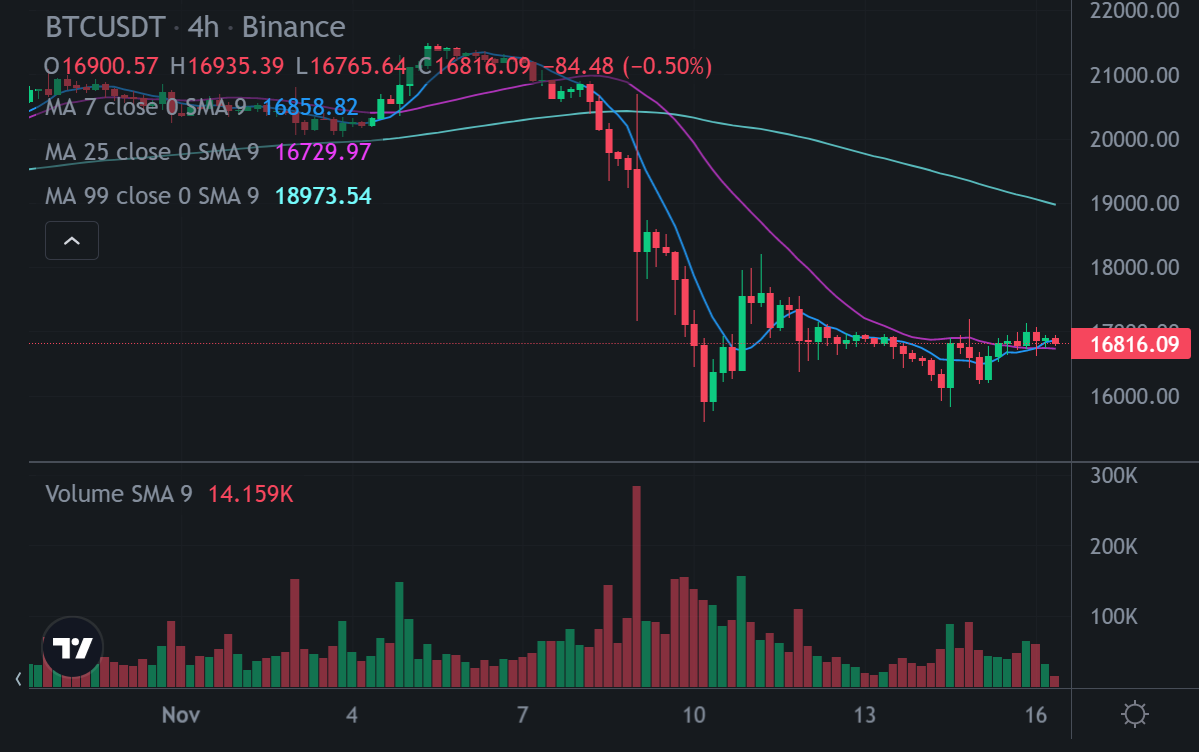 Disclaimer: The information provided in this section is for informational purposes only, doesn't represent any investment tips or FAMEEX's official position.