Ethereum validators may now withdraw their staked Ether and prizes from the Ethereum mainnet after several months of delays.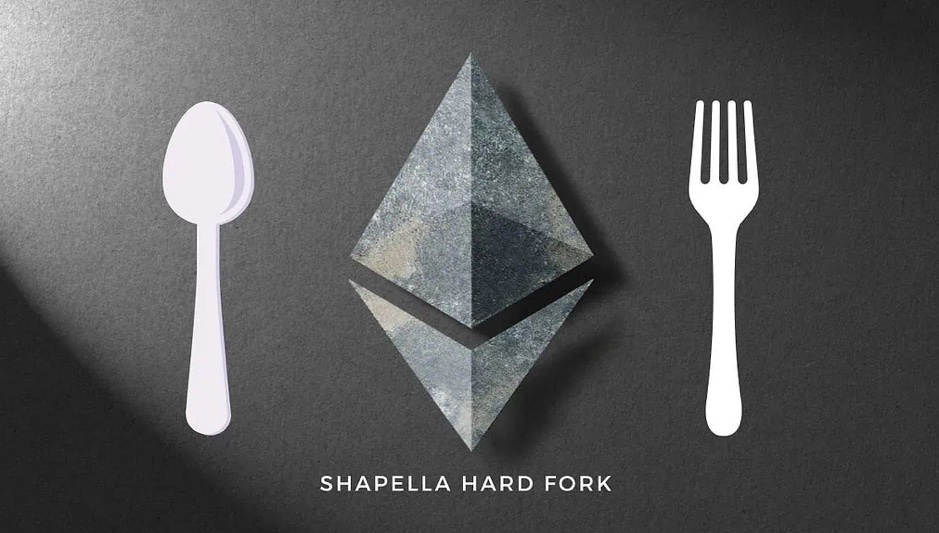 Source: boxmining.com
Ethereum validators can now withdraw their staked ether from the Beacon Chain, as the Shapella hard fork has been successfully implemented on the Ethereum mainnet. At epoch number 194,048 on April 12 at 10:27 UTC, the long-awaited update became operational.
According to Ethereum block explorer beaconcha.in, 12,859 Ether were freed in 4,333 withdrawals inside the first hour of the hard fork. Right now, 248,043 out of the 559,549 active validators, or around 44% of them, have the ability to request a partial or complete withdrawal.
The bulk of withdrawals now varies between 2.8 and 3.2 ETH, indicating that staking incentives are mostly the type of withdrawals being made at this moment. Only 3,996 validators joined the exit queue just before the Shapella hard fork went into effect, according to statistics from Rated Network Explorer, which explains why there have been withdrawals.
Blockchain analytics firm Nansen has reported that a prominent cryptocurrency exchange holds the largest share of withdrawable Ether at 30%, with PieDAO, a decentralized autonomous organization, following closely at 17.7%. Data gathered from 7,948 validators indicates that a total of 284,622 Ether is currently pending complete withdrawal.
Despite the Ethereum network's recent hard fork, Ether's price has remained relatively stable at $1,920 during the first hour, in line with Glassnode's April 11th report. The Ethereum Foundation has implemented several measures to prevent a sudden influx of ETH into the market. The hard fork has the capacity to theoretically release 18.1 million Ether on the Beacon Chain, an amount currently valued at approximately $34.8 billion.


A Shanghai Upgrade Is Expected to Result In The Sale of Less Than 1% of Staked ETH
Less than 1% of that amount, according to Glassnode's assessment, would be released throughout the first week, and the 12,859 Ether unlocked in the first hour barely accounts for 0.07% of all the Ether pledged in the Beacon Chain.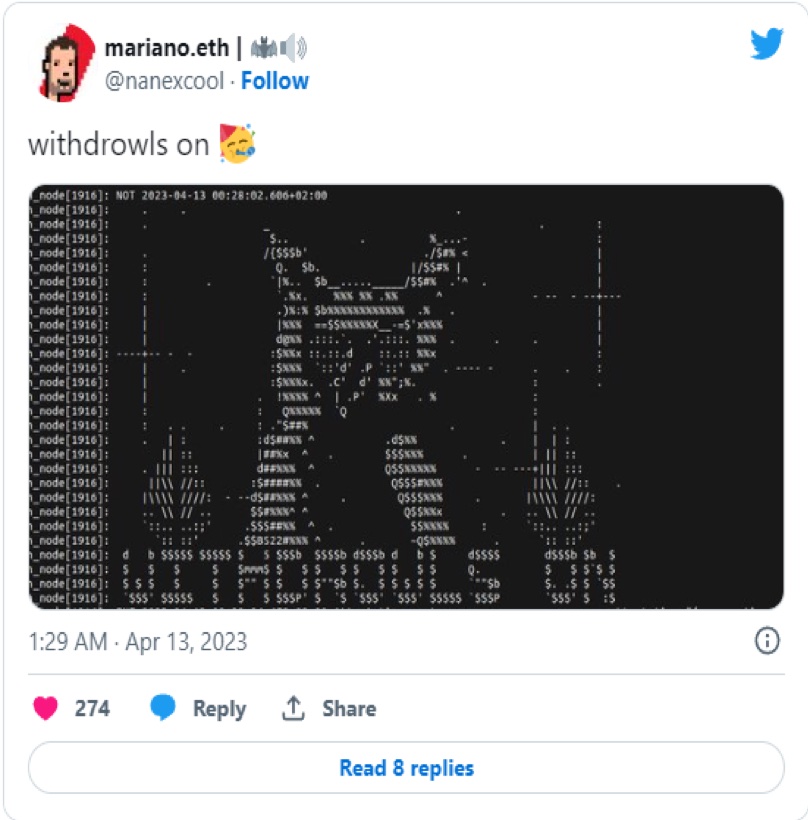 Tweet by mariano.eth
Withdrawals became feasible once staked Ethereum was shifted from the Beacon Chain to the Ethereum Virtual Machine (EVM), also known as the execution layer, through Ethereum Investment Proposal EIP-4895. It is the biggest improvement since the Merge on September 15 and brings Ethereum that much closer to having a fully operational proof-of-stake system.
Disclaimer: FameEX makes no representations on the accuracy or suitability of any official statements made by the exchange regarding the data in this area or any related financial advice.