Crypto exchange FAMEEX held a mid year outlook and roadmap meeting today where the company co-founder and CEO shared a series of new milestones and revealed details of upcoming product developments. FAMEEX has established itself over the past 2 years in the crypto derivatives market and is consistently operating in the futures trading broker sector. Always Following the philosophy of "Secure global crypto exchange with quantitative trading", FAMEEX aims to offer its users comprehensive and secure trading solutions, integrating decentralized finance (DeFi) with centralized finance (CeFi) in the futures roadmap.
Over time, FAMEEX has distinguished itself from its competitors by offering innovative and solid product ranges so as to have as diverse an offering as possible that meets users needs.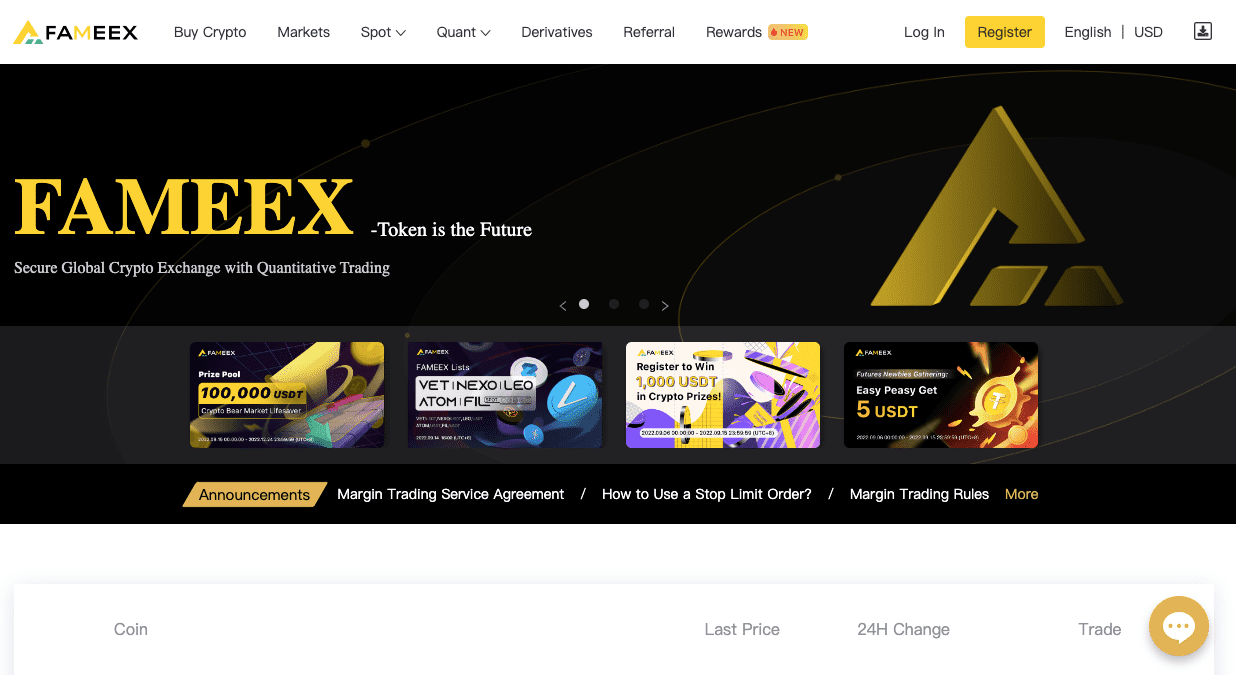 USDⓈ-M Futures
In 2021, FAMEEX launch USD margined futures. To date, this product has around 10 features, and more than 50 currencies are supported. It has more than 5000 daily users on average making it an exemplary success. The success of this gave the FAMEEX team confidence to launch more creative derivatives trading products.
Options Trading
In August 2022, FAMEEX launched a new style of options. A type of options trading that gives traders the ability to buy options on cryptocurrency as the underlying asset. By predicting the correct price movement of the underlying asset relative to the open price, the user makes a profit.
Currently, FAMEEX has users in over 50 countries and is undergoing rapid expansion of the userbase. FAMEEX co-founder explained, "Despite the recent macro downturn, the market is still rife with growth opportunity. Our strategy for the future incorporates numerous developments in tokenomics and we foresee a key role for enabling web3 in the next transformation of FAMEEX."
FAMEEX is a reliable crypto exchange broker which operates under a policy of transparency and fairness. Moreover, the trading platform offers a high level of sophistication, with plenty of engaging trade choices to help traders accomplish their goals.
Find Out More about FAMEEX
Launched in 2020. FAMEEX is a global cryptocurrency exchange that currently provides fiat-crypto, crypto-crypto, grid trading, futures, margin, spot and a hugely popular referral and affiliate program. With more than 200,000 users across 50 countries and regions we provide a secure, stable and efficient 24/7 trading platform.