Fears of a Bitcoin sell-off increase as a new Glassnode graphic displays revised US government projected crypto balance.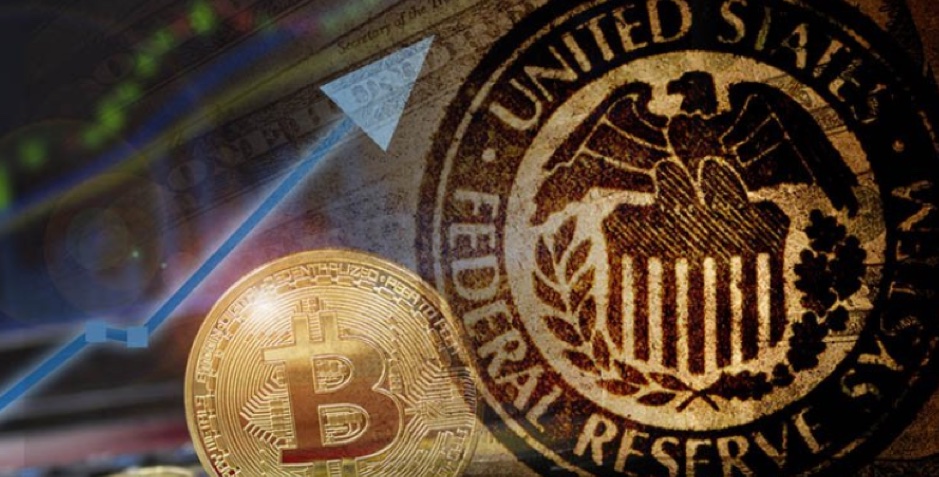 Source: coinmarketcap.com
According to recent information from blockchain analytics company Glassnode, it appears that some 40,000 Bitcoin stored in wallets connected to law enforcement seizures in the United States are presently being moved.
The majority of these transactions appear to be internal transfers as of right now.
According to on-chain evidence, 9,861 of the stolen Bitcoin were taken from the Silk Road hacker and transmitted to a Coinbase cluster. Another on-chain security company, PeckShield, verified in a tweet that the roughly 40,000 BTC had been combined into two wallets under US government control.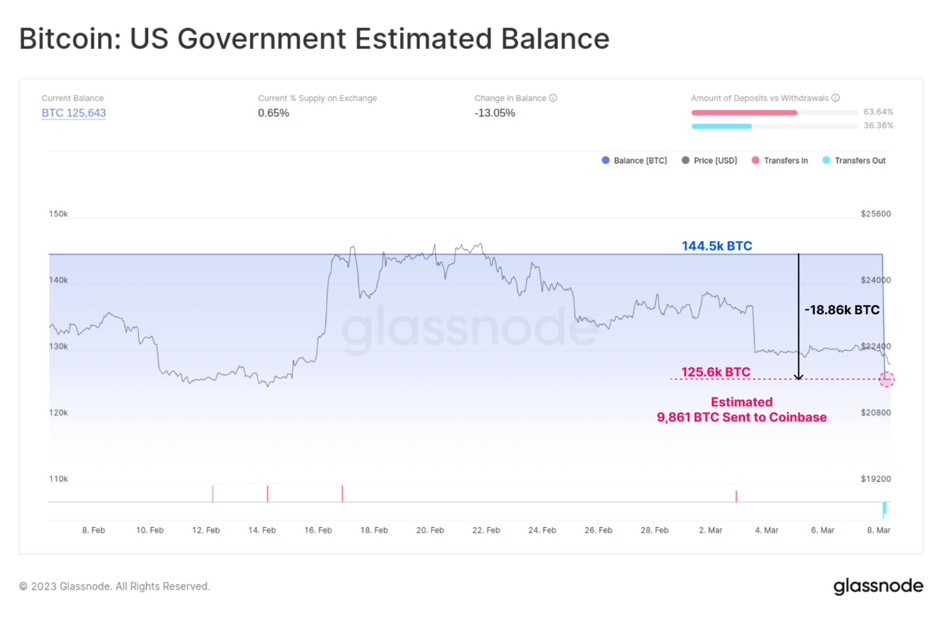 Source: Glassnode

US Government Cryptocurrency is Advancing
The transfer of $1 billion in Bitcoin between U.S. government accounts, including a transfer of $217 million to Coinbase, has caused some people in the cryptocurrency world to worry about a possible sell-off that might lower BTC prices.
The tokens were taken as a result of the 2013 operation on the Silk Road, an unlicensed marketplace for goods and services. The FBI had accumulated approximately 144k tokens from different seizures by the end of that year, making it the 10th largest Bitcoin holder in the world.
A combination of VPNs and cryptocurrencies was used by Ross Ulbrict to create the online market place known as Silk Road, which made it easier to buy and sell illegal products. The Feds occasionally also sell the illegal cryptocurrency gains they have confiscated. The Department of Justice revealed in 2021 that it had sold $56 million worth of cryptocurrencies it had confiscated as compensation for BitConnect fraud scheme victims.
Anticipated Sell Effects on the Short-term BTC Market
There are growing concerns that a sell-off of up to 40,000 Bitcoins might drive the price of the cryptocurrency lower. Furthermore, given that Bitcoin has lost almost 9% of its value over the last week, it is unclear what type of support exists at the sub-$21k level, suggesting that further short-term losses may be forthcoming.
Disclaimer: FameEX makes no representations on the accuracy or suitability of any official statements made by the exchange regarding the data in this area or any related financial advice.