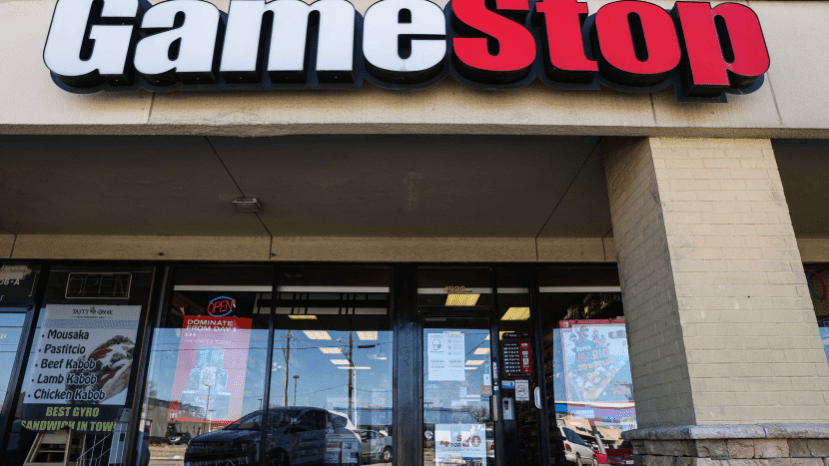 GameStop, the largest retail gaming destination has made its entrance into the crypto space. GameStop has published its Q4 fiscal year 2021 results. In this report supposedly, the much-loved video game store has decided to launch its NFT (Non-Fungible Token) Marketplace. The NFT Marketplace is said to be launched "by the end of the second quarter of the fiscal year 2022." This means that the launch will occur around somewhere near June 30.
The initial reports from the fourth-quarter overview stated that the company had organised a massive crypto-driven recruitment campaign last spring.
Highly Anticipated Move From GameStop
It is needless to mention that this headway made by GameStop was quite expected considering that the company announced its partnership with ImmutableX.
ImmutableX is a scaling solution for transactions to occur seamlessly on Ethereum, hence the operation of the NFT Marketplace would occur on Ethereum itself. The transaction scalability on ImmutableX would facilitate 9,000 operations a second and will not charge any fee from the users too.
Additionally from this deal with ImmutableX, GameStop would be receiving close to $150 million worth of IMX tokens. These tokens would be delivered once GameStop starts to achieve the set targets and goals as they progress.
This money will be used to fund developers and other creators who would be working on the platform. GameStop supposedly sold 15 million of the IMX tokens that it had received as a part of the deal.
GameStop Reported A Quarterly Loss
Although GameStop provided a confirmation regarding the NFT marketplace's launch, GME's stock moved south by almost 10% over the last 24 hours. This fall could be due to the company's stifled performance that occurred from the previous year. The retail video gaming platform has reported a loss of almost $148 million in Q4 2021.
Early last year, however, the company had noted a mammoth growth of more than 100%, right after Reddit users had all joined hands to revive the company. Reddit users had acted as saviours by buying the company's stocks in order to safeguard the company from Wall Street Hedge Funds.
This move, in particular, had forced GameStop's stock prices to skyrocket by almost 180%, from $17 to $480. Right after this, prices of the GME token had plunged but at press time, GME was trading at $89 which is quite impressive given how the coin recovered.
GameStop is also not the only company that wished to embark on the Web3 journey, there are lots of other organisations sharing the same vision. Recently Spotify also displayed interest to venture into the NFT Marketplace.
Ubisoft although criticised themselves by calling their crypto plans "embarrassing" is not among the first gaming companies to move into this space. Barring these names, the company is about to witness some giant names such as OpenSea and Coinbase, hence making the space even more competitive.
(Article Courtesy of Bitcoinist.com)