Wall Street giant Goldman Sachs will soon provide institutional clients with an online resource that explains and categorizes cryptocurrencies.

Called Datonomy, the service will help institutional investors who may be strangers to the space wrap their heads around the hundreds of coins and tokens which now make up a $1.05 trillion industry.

Datonomy is a joint project with global index provider MSCI and crypto data firm Coin Metrics, according to a Thursday statement.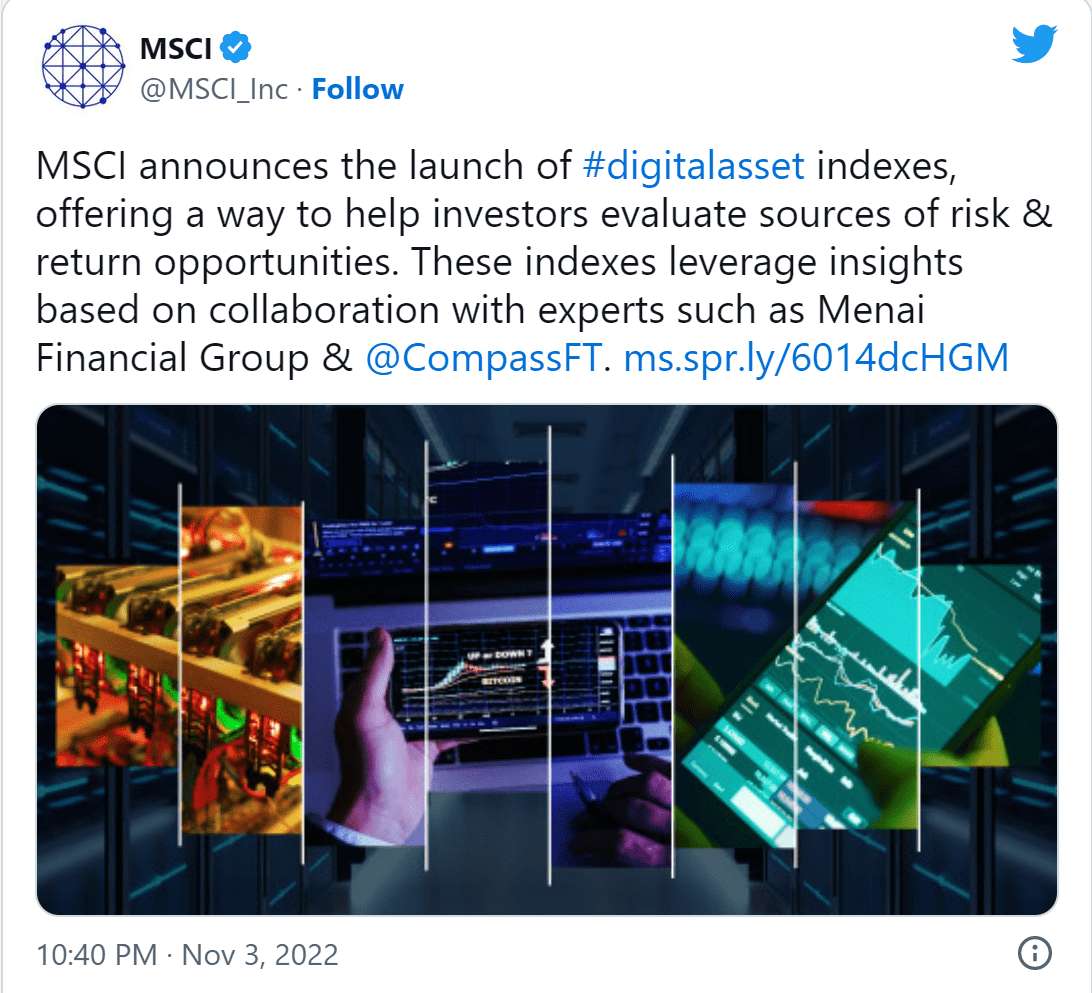 "The digital assets ecosystem is evolving rapidly, along with investor demand for tools and solutions to help navigate this new asset class," Stephane Mattatia, Head of Thematic Indexes at MSCI, said in the statement.


Head of Marquee Client Strategy and Distribution at Goldman Sachs Anne Marie Darling added that "the collaboration brings together MSCI's expertise in critical decision support tools and services, Coin Metrics' intelligence in the digital assets space, and Goldman Sachs' innovative platforms paired with over 150 years of experience in financial markets to help solve this problem for clients."

Coins and tokens will be rated in "consistent, standardized way to help market participants view and analyze the digital assets ecosystem," today's statement added.
The database will also help give market participants an idea of what is going on in the different crypto spaces, such as decentralized finance (DeFi) and smart contract platforms.

Goldman Sachs has moved more aggressively into crypto this year. It was the first major bank to make an over-the-counter (OTC) cryptocurrency transaction when it bought an OTC Bitcoin non-deliverable option (NDO) from Galaxy Digital.
(Article of Decrypt https://decrypt.co/113487/goldman-sachs-to-standardize-crypto-data-for-institutional-investors)

Disclaimer: The information provided in this section doesn't represent any investment tips or FAMEEX's official position.