Senator Michael Bennet claimed crypto was not "even as reliable as the marijuana sector," challenging Signature Bank's capacity to support digital asset corporations but not dispensaries.
Source: cryptoslate.com

A bank connected to a crypto business may not have made "prudentially sound" decisions, according to Michael Bennet, a US senator from Colorado.
Bennet discussed the recent shutdown of the cryptocurrency-friendly Signature Bank with senators and Treasury Secretary Janet Yellen during a Senate Finance Committee meeting on March 16 while talking about U.S. President Joe Biden's FY 2024 budget. The Colorado senator compared the connection between banking institutions and cryptocurrency firms to that between businesses and marijuana shops, a legal service that is frequently "locked out of the financial system" in the US.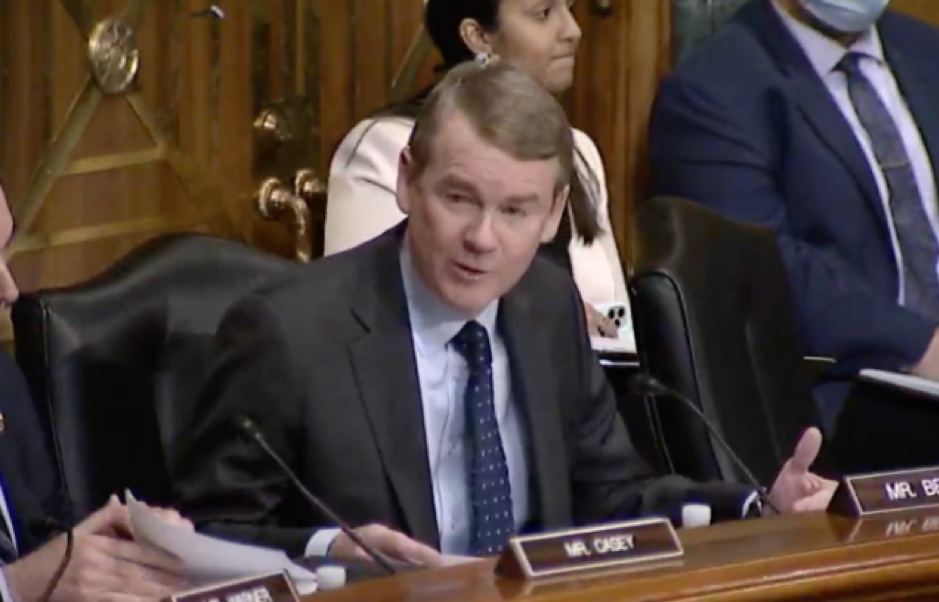 On March 16, Senator Michael Bennet spoke before the Senate Banking and Finance Committee

Over a quarter of Signature Bank's deposits were made using cryptocurrencies, according to Bennet. They aren't permitted to do anything with marijuana, but it appears that they are permitted to invest 20% of this in cryptocurrency, which is a famously volatile investment that no one in this room really understands and where the value of the assets might skyrocket or plummet.
Bennet said that the cryptocurrency market was not "even as stable as the marijuana sector," meaning that it could have contributed to the failure of Signature Bank. Nevertheless, former U.S. representative and Signature board member Barney Frank asserted that there was no concern with the bank's viability at the time the New York Department of Financial Services took control of it on March 12.
Unstable Coins
With TerraUSD's demise in May of last year, many of crypto's issues over the last year have their roots in the stablecoin industry. In the meanwhile, during the last several weeks, regulators have focused their attention on stablecoins. After pressure from New York regulators and the Securities and Exchange Commission on its issuer, Paxos, dollar-pegged stablecoin, BUSD, saw significant withdrawals.
As its issuer, Circle, revealed that $3.3 billion was banked using SVB, the second-most liquid U.S. dollar-pegged stablecoin, USDC, lost its peg over the weekend and fell as low as 87 cents at one moment on Saturday. As a result, the sector's trust suffered once more. Circle has a reputation as one of the adults in the room in the ecosystem of digital assets because of its links to and support from the conventional banking industry. It has long declared its intention to go public and secured $850 million from investors like BlackRock and Fidelity.
A Cannabis grower in California Uses Blockchain to Track Their Product
The failure of Signature Bank, Silicon Valley Bank, and Silvergate Bank and their connections to cryptocurrency enterprises have been discussed in relation to the possible effects on the U.S. financial system by industry professionals, regulators, and politicians. Numerous people in the blockchain and cryptocurrency industries have claimed that government agents were attempting to "de-bank" crypto businesses, which might have significant ramifications.
Disclaimer: FameEX makes no representations on the accuracy or suitability of any official statements made by the exchange regarding the data in this area or any related financial advice.