According to data from IntoTheBlock, 64% of Bitcoin investors are now profiting from the enormous price increase that occurred in January.
The Crypto Fear and Greed Index recently recorded Bitcoin's (BTC)11th straight day outside the "Fear" zone, making this the longest stretch of days without fear since March 2022.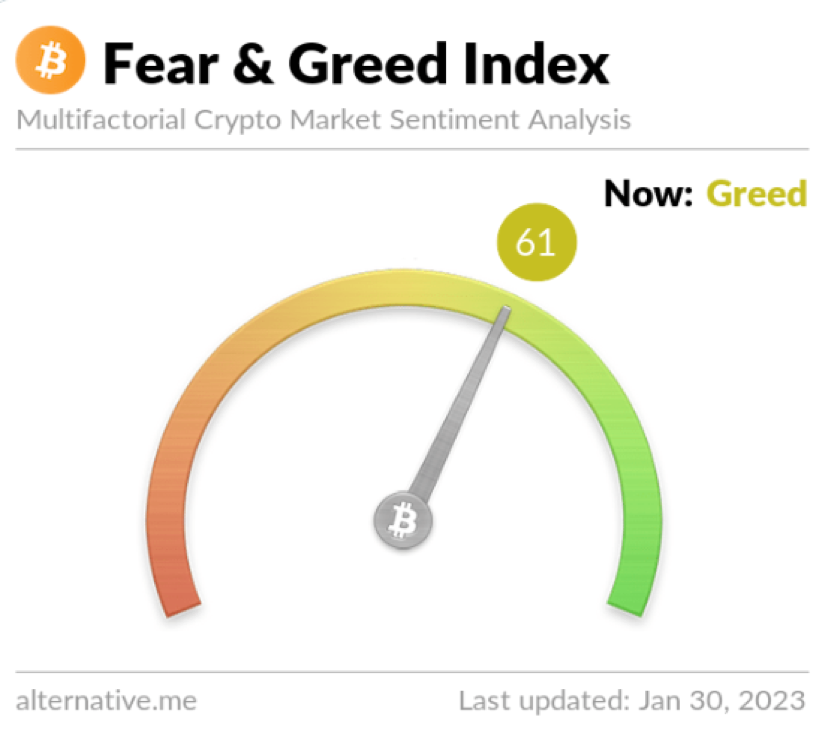 It occurs when Bitcoin reaches its most recent all-time high of $23,955 on January 29 at 8:10 p.m. UTC. Although at the time of writing, it has marginally decreased back to $23,687. Bitcoin mood now has a score of 61, which is the highest since the bull market's top on or around November 16, 2021, when the price was over $65,000.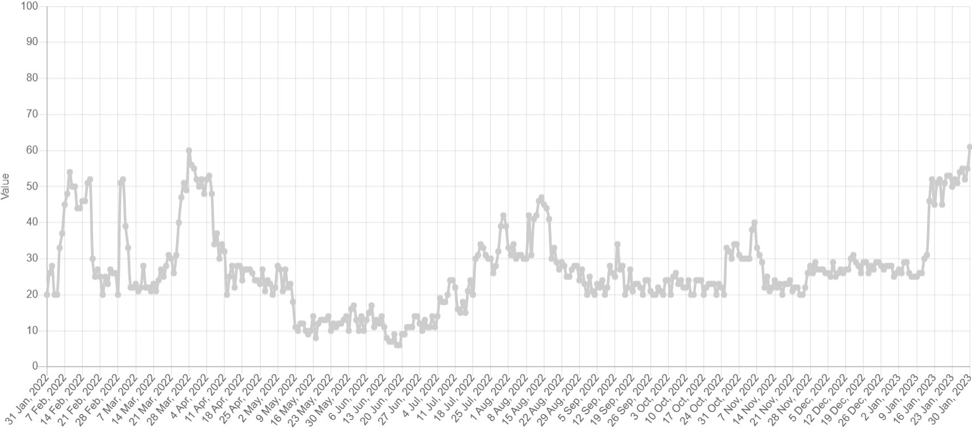 Bitcoins Fear&Greed Index over the last 12 months
Despite Bitcoin's significant recovery in recent weeks, market players are still debating whether the price increase is a bull trap or if a bull run is actually possible.

Whatever the case, the recent increase has helped many more BTC holders return to the black. Data from the blockchain analytics company IntoTheBlock shows that 64% of Bitcoin investors are now making money.

According to on-chain analytics company Glassnode, those who initially purchased BTC back in 2019 are currently, on average, back in profit.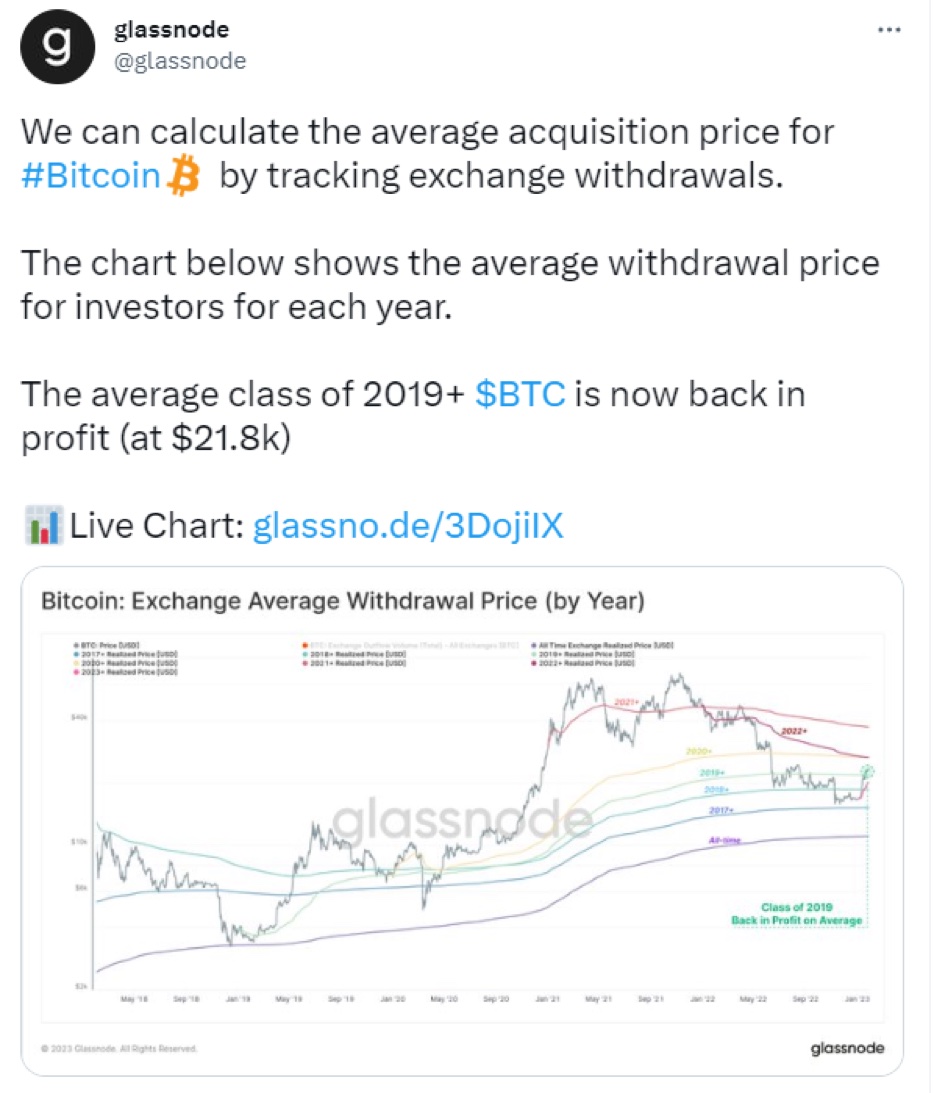 Investors in BTC paid an average of $21,800 for their initial purchase in 2019, meaning they are already up 9% on average with the current price of $23,687.

Meanwhile, according to a Jan. 29 survey by cryptocurrency trading platform CoinGecko, 57.7% of 3,725 respondents expect Bitcoin will reach $25,000 this week, while only 21.2% of respondents think Bitcoin is likely to go below $22,000.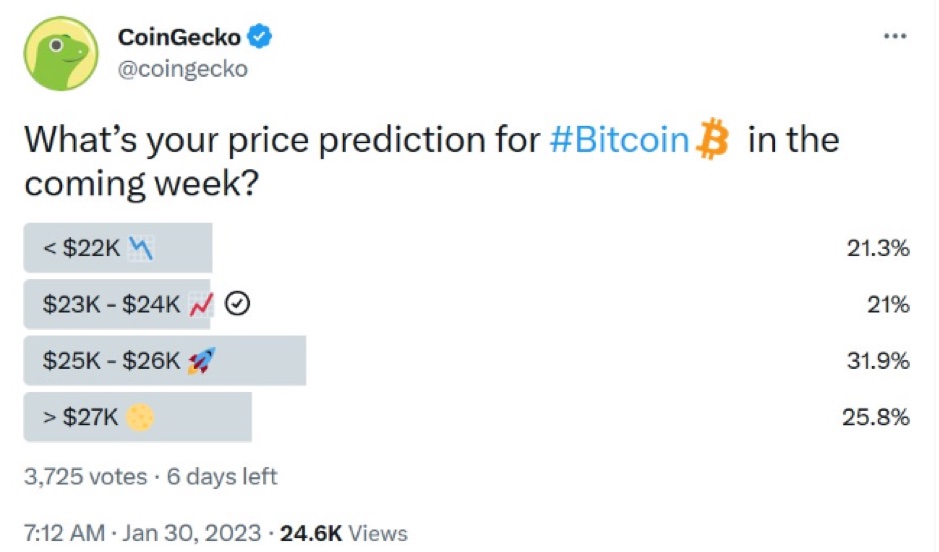 BTC Price Prediction Poll - Source: Coingekko

On January 29, Vailshire Capital's founder and CEO Dr. Jeff Ross offered his own technical analysis, speculating that a price increase to $25,000 in the near future would be in store: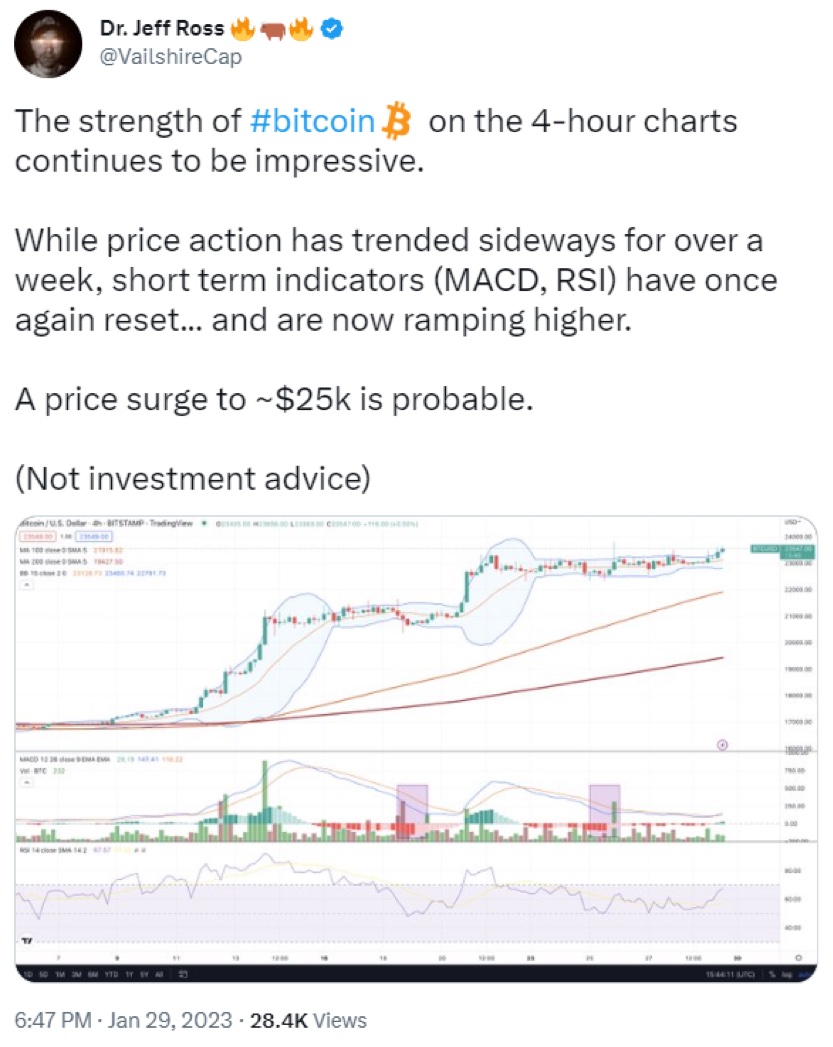 Tweet by CEO Dr.Jeff Ross
Disclaimer: FAMEEX makes no representations as to the official opinions of FAMEEX on the information in this section or any financial advice.