Analysts claim that the next mining difficulty could be quite negative as blocks aren't being found or are being found late due to the difficulty of mining.

Bitcoin (BTC) miners are facing increasing sell pressure as the flagship digital asset's value continues to trade around the $16,000 mark. Charles Edwards, the founder of Capriole Fund, said that the pressure on Bitcoin miners to sell has skyrocketed by 400% over the last 3 weeks alone and added that if the Bitcoin asset's value does not rise soon, Bitcoin miners could go out of business. This claim is backed by the data from Glassnode.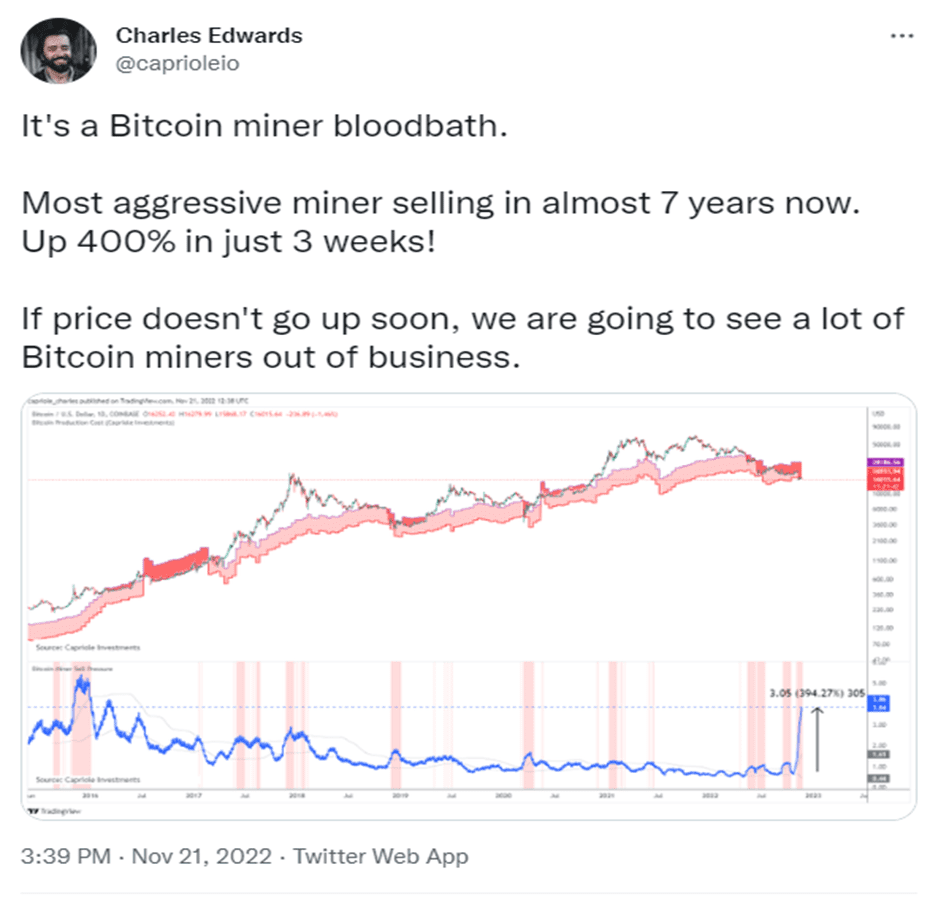 Miners Face With a Dangerous Situation
The current market situation presents a difficult situation for miners due to the increasing energy costs of mining, the high mining hash rate, and the dropping BTC value.
Data from Coinwarz
shows that Bitcoin's hash rate is currently 243.64 EH/s, a sharp drop from its all-time high of 347.16 EH/s. Although there is a clear decline, it is still relatively high and poses a problem for miners as it affects mining difficulty at 36,762,198,818,467.
As energy costs increase globally, miners now have to pay more to establish and operate their hardware, which makes bitcoin mining less attractive since the miners are worried about the declining value of Bitcoin. Reports have shown that the cost of energy in Europe has almost doubled compared to last year.


Mine and Hodl strategy haunts miners. The strategy of ''Mine and Hodl'' that many miners prefer keeps failing. BTC miners prefer to mine and hold the digital asset, expecting its value to keep increasing over time. But in the current market, where Bitcoin is trading around $16,000, it becomes more difficult for miners to profit as the asset's value decreases.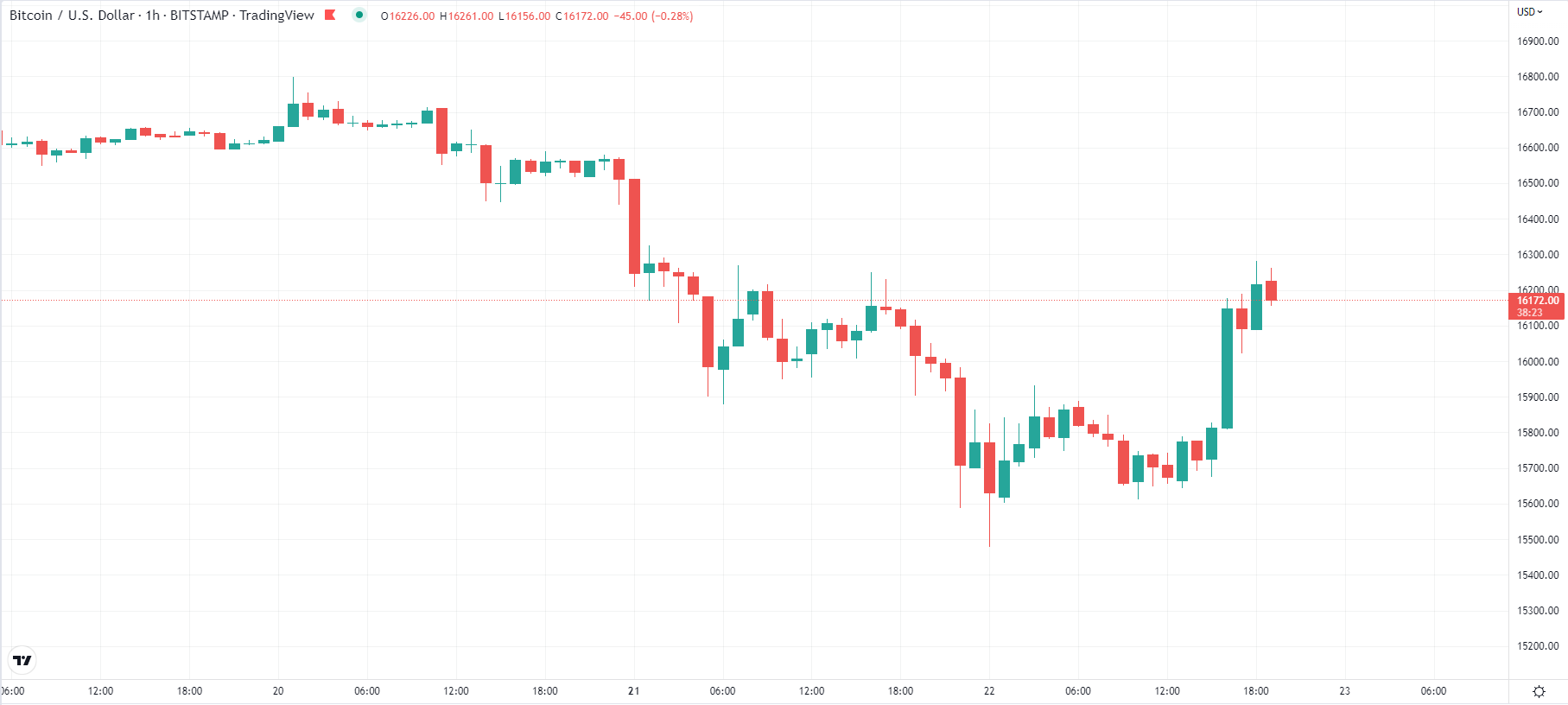 Glassnode data shows that the total balance of all crypto miners has dropped to a ten-month low this week. Miners currently own about $30.4 billion, which is about 10% of all Bitcoin. Meanwhile, data from IntoTheBlock indicates that more than 50% of Bitcoin holders have lost money on their positions for the first time in the past two years.


Disclaimer: The information provided in this section doesn't represent any investment tips or FAMEEX's official position.