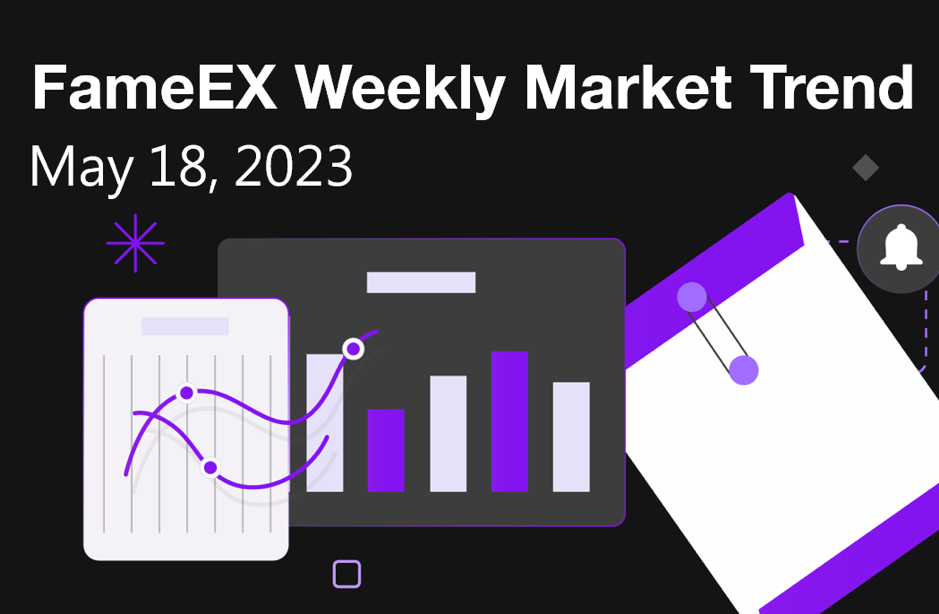 1. Market Trend
Between May 15 and May 17, the BTC price fluctuated between $27,663.59 and $26,544.71, with a volatility of 4.2%. According to the 1-hour candle chart, in the early morning of May 15, the price failed to hold steady above the just-broken level of $27,000 and dropped to $26,726. Subsequently, there was a rebound in the market, breaking through the $27,500 level. However, there was a noticeable struggle between longs and shorts, and the market did not reach a preliminary consensus. The candle chart also revealed the frequent occurrence of significant upper and lower shadows. Afterward, the price continued to slide, reaching a low point near $26,544. Currently, there is a formation of a sideways consolidation pattern in the trend, with a range between $26,500 and $27,500. There is a significant debate in the market, and both upward and downward momentum lack strength. It is advisable to continue observing and await market changes.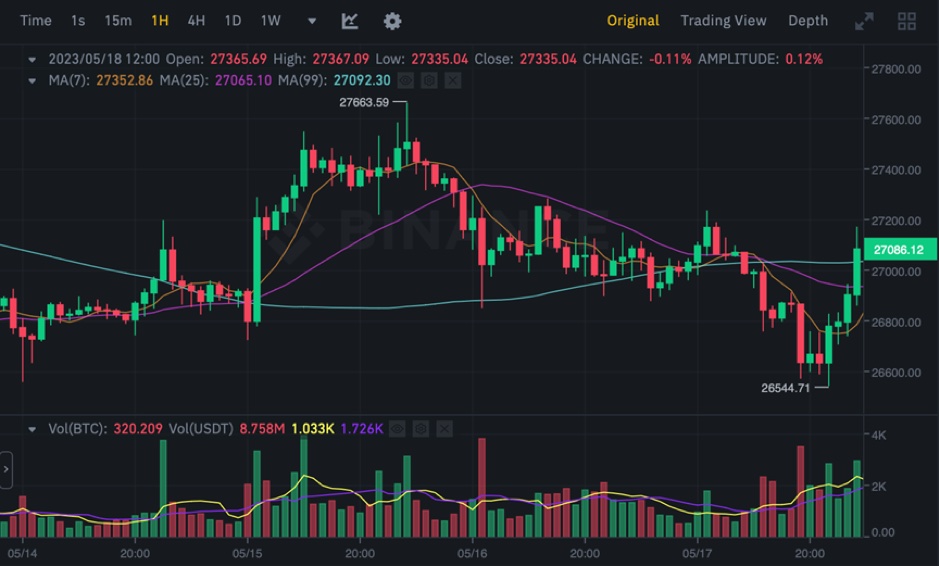 Source: BTCUSDT | Binance Spot
Between May 15 and May 17, the price of ETH/BTC fluctuated within a range of 0.066500 to 0.067643, showing a 1.71% fluctuation. Looking at the 1-hour candle chart, the overall trend of ETH is following BTC. There is a certain level of tension between the bulls and bears with relatively low price volatility. It has not formed a clear market trend yet, so it is recommended to continue observing.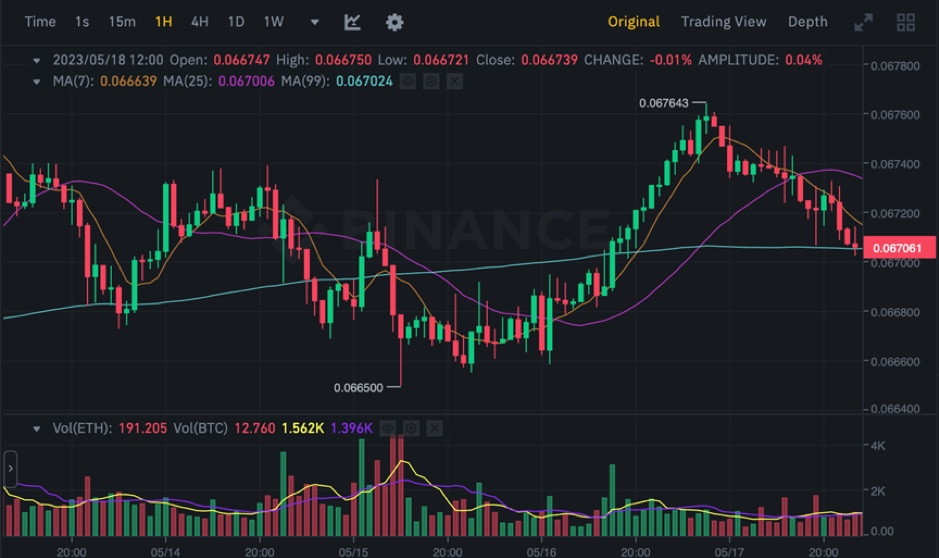 Based on overall analysis, recently, the market has seen weak bullish and bearish forces, forming a preliminary pattern of sideways movement. It requires patience to wait for a breakthrough in the market (either upward or downward).
The Bitcoin Ahr999 index of 0.65 is above the buying-the-dip level ($22,350) but below the DCA level ($36,490). It is viable to purchase popular coins through DCA.

From the perspective of MVRV Z-Score, the value is 0.48. When the value is greater than 6, it enters the market tops, while a value below 2 indicates that it enters the market bottoms. Currently, the present value exceeds the buying-the-dip range (-0.44-0.09).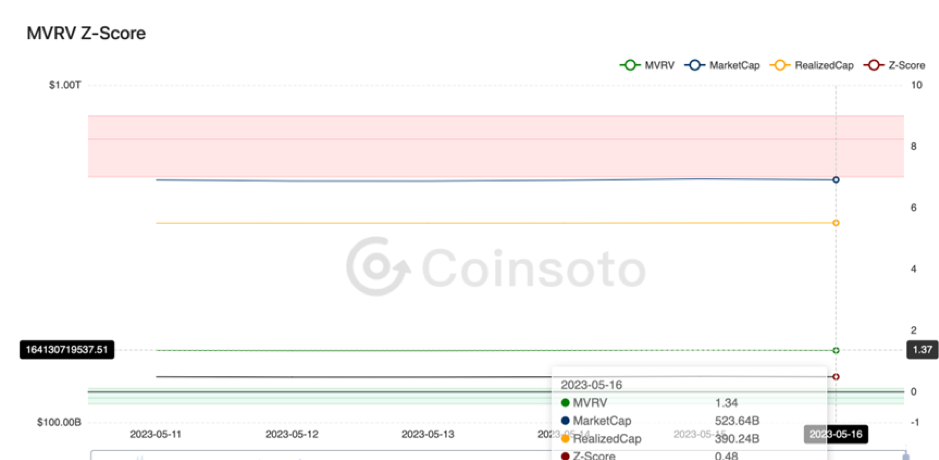 2. Perpetual Futures
In general, the 7-day cumulative funding rates for the popular coins across major exchanges were positive, indicating that long leverages are relatively high.

In general, there are no changes in the contract open interest of BTC and ETH from major exchanges.
Exchange BTC Contract Open Interest: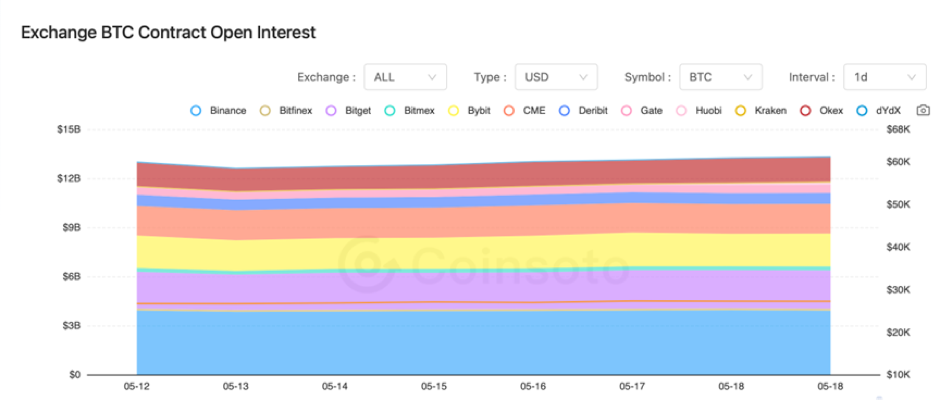 Exchange ETH Contract Open Interest: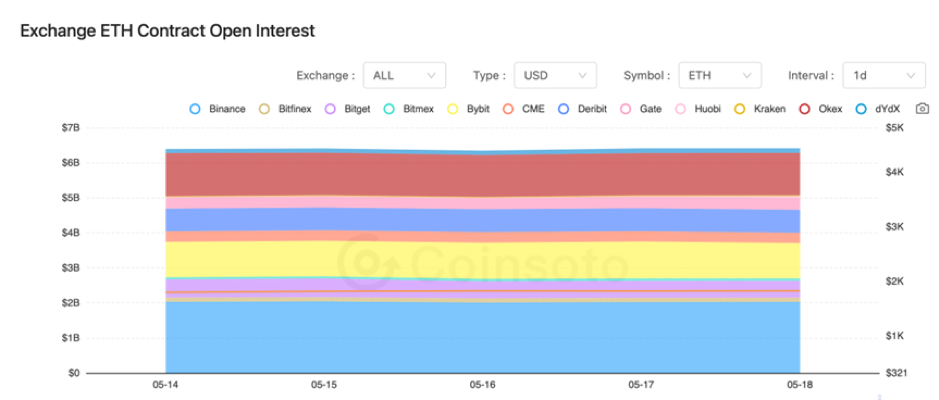 3. Industry Roundup
1) On May 15, BCH underwent a hard fork upgrade, adding support for smart contracts.

2) On May 15, according to the Deputy Minister of Finance of Russia, the Tax Bureau, the Financial Supervisory Authority, and the Central Bank would be responsible for regulating the Russian cryptocurrency industry.

3) On May 16, Tether released proof of reserves for the first quarter, with a direct holding of US Treasury bonds exceeding $53 billion.

4) On May 16, BNY Mellon Bank announced plans to integrate digital assets into all of its business.

5) On May 16, the European Council unanimously approved the Market in Cryptoassets Regulation (MiCA).

6) On May 17, it was projected that Litecoin block rewards would be halved on August 3, with less than 78 days remaining.

7) On May 17, over 9 million Ethereum coins were staked in a liquidity staking protocol.

8) On May 17, the UK expressed its ambition to become a global center for cryptocurrencies and their underlying blockchain technology.

9) On May 17, Tether announced its intention to regularly allocate a portion of its profits to purchase Bitcoin.

10) On May 17, a subsidiary of Greenland Group planned to apply for a virtual asset trading license in Hong Kong.
Disclaimer: FameEX makes no representations on the accuracy or suitability of any official statements made by the exchange regarding the data in this area or any related financial advice.