FAMEEX Trading Tools Upgrades Designed for Crypto Bear Market Profits
2022-11-04 11:40:55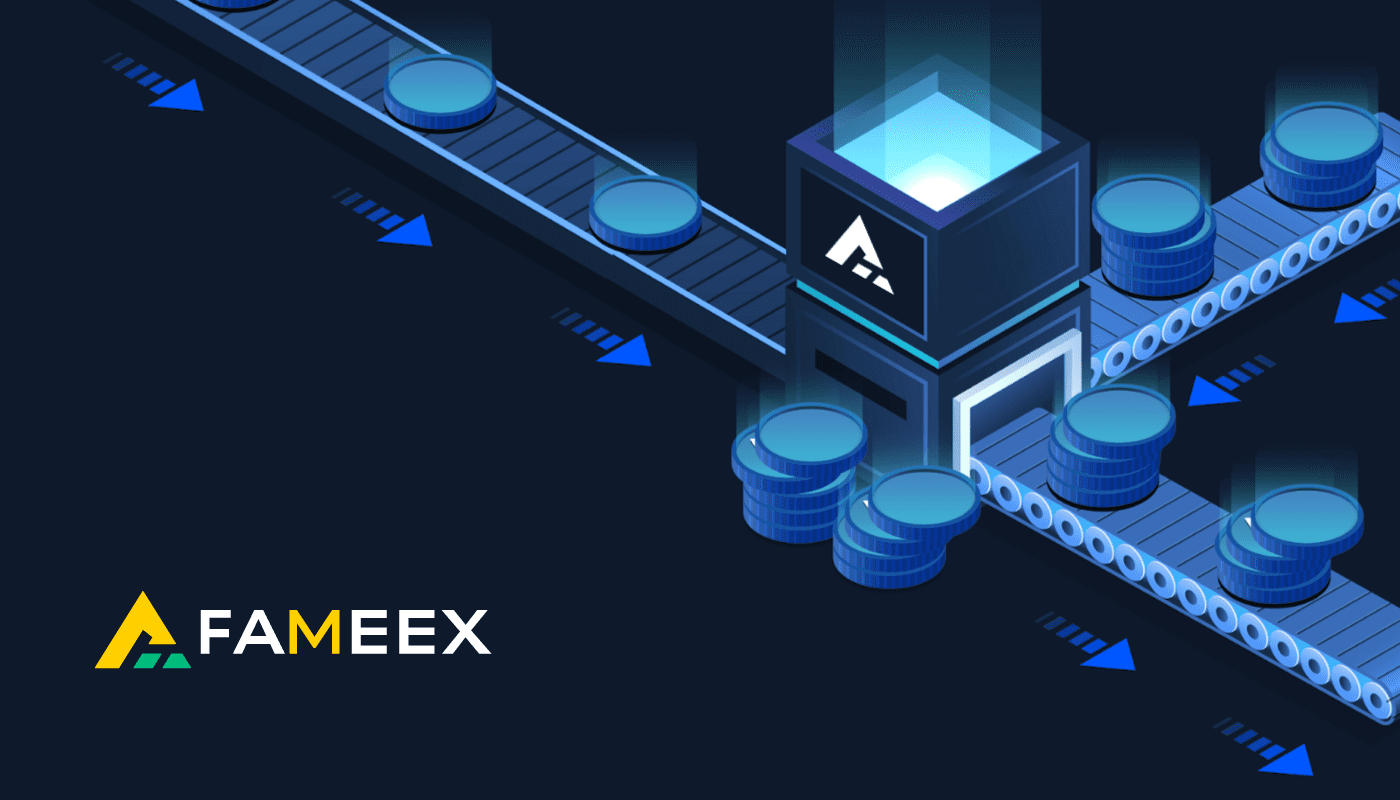 Bitcoin, Ether and the entire crypto market shot higher last week causing a "Short squeeze" that caused $700 million in short trader liquidations and sent crypto prices soaring to levels not seen for quite some time. Leading the surge, Bitcoin and Ether jumped 7% and 10% respectively. The overall crypto market capitalization increased by 4% reclaiming the $1 trillion mark after 6 weeks of flat trading. Global macroeconomic factors and inflation stunted the crypto market and kept traders in a narrow sideways range.
The financial markets are in a constant state of flux, which can make it difficult for traders to profit. Volatility is often to blame for sudden changes in market prices, making it hard to predict where the markets will go next. Fortunately, there are tools available that can help traders beat the market's volatility. By using quant trading strategies, traders can take advantage of market movements and find opportunities to profit. As a crypto exchange operating globally, FAMEEX has been offering cryptocurrency trading solutions since 2020. The exchange is now preparing to expand operations to Latin America's largest country, Brazil. Introducing its premium toolbox of built-in, free, quant and leverage trading tools to a whole new market.

Grid Trading
FAMEEX's signature Grid Trading interface has been developed by a professional and highly experienced team. During this period of uncertain volatility, quant tools such as grid trading, can help traders to spread risk, hedge risk and overcome trepidation to make profitable trades in these changeable market conditions. The core benefit of quant strategies built-in into crypto trading platforms is that they provide traders with an easy-to-use trading experience, grid trading and the other quant tools are an effort by FAMEEX to help new traders survive and thrive during this period in the crypto market. FAMEEX is also planning to start a grid trading promotion in November to allow new users to experience the advantages of this tool.



USDⓈ-M Futures
Futures have started to play a pivotal role in the crypto markets in recent years. Futures gives advantages to traders who like to gauge the market trend in either bull or bear markets. In 2021 FAMEEX launched its USDⓈ Margined Futures product. After successive improvements to date, this tool now has more than 10 features and more than 60 cryptocurrencies are supported. With 5000 daily users on average, this product has been an exemplary success. The success of this product has spurred the development of even more creative derivatives products at FAMEEX.



Options Trading
During large price movements, FAMEEX options trading is a fast way to make profit. In August of this year, FAMEEX launched its new style of options, with 3 minute and 5 minute timeframes. By predicting the correct price movement in the asset relative to the open price, the trader can make a substantial profit in a short time. The unique easy to use options trading interface on the mobile app provides a slick experience compared to other options trading offerings. Once again, FAMEEX has advanced the user experience of options trading with features that provide a premium experience with extremely low fees. Options will give traders a tool to take advantage of short term price movements.




Key Upgrade Features
FAMEEX web platform has also been updated after considerable development progress, integrating advanced features and improving the user experience. Traders can now use one of the most hassle-free and user friendly crypto exchanges simply by registering using an email address. The lull in the global markets has given the team abundant time to focus attention on the site and user experience. Alongside this update comes an entire program of affiliate reward schemes and bonus events to invite more traders to trade on one of the most pleasing exchanges in the blockchain industry.




Security from scratch
Security and regulatory compliance give users the confidence to trade. FAMEEX is licensed by Australian financial regulators and implements protocol-level security. The recent upgrades enable users to set up to 8 different account security measures:




• Anti-phishing code
• Email verification
• Google 2-factor authentication
• Whitelisted withdrawal addresses
• Login IP restriction
• Device management
• Secure account password
• Security logs

With 24/7 server security monitoring and industry leading site security users can trust their funds on FAMEEX without worries. In this constantly changing technological environment the need for security and peace of mind is acute. FAMEEX can meet this need and place users' interests at the forefront.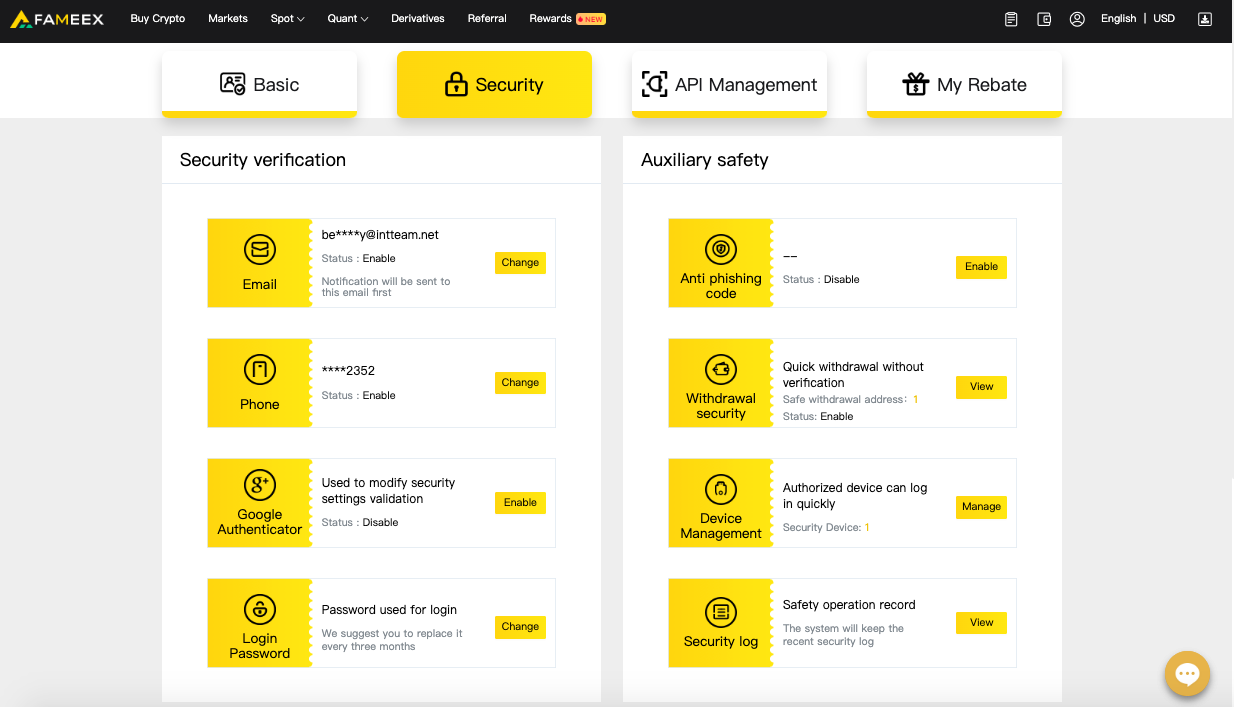 Fees Minimization
FAMEEX offers users fee discounts on the platform. To take advantage of this users can either improve their account level by trading a higher volume or take part in one of the regular events and win fee rebates and no-fee trading bonuses. Standard trading fees can go as low as 0.02% which is a great advantage for making profitable trades. The continuous effort to reduce fees adds even more value to the overall experience.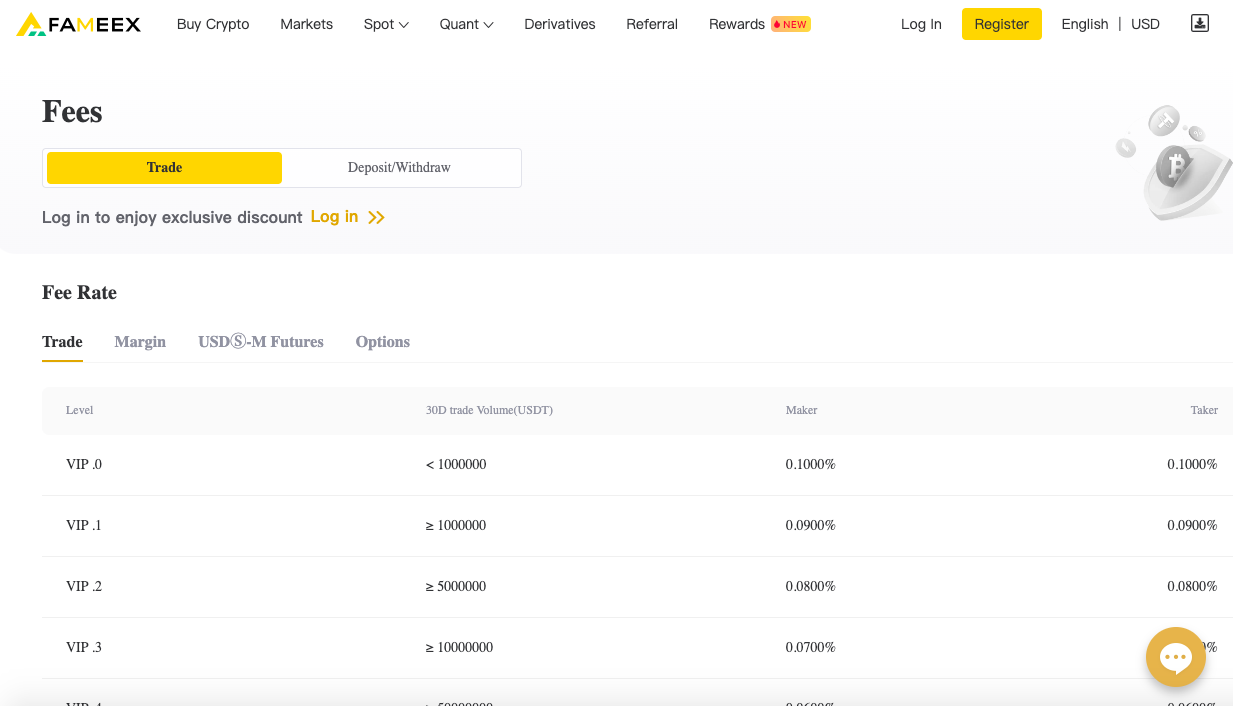 High Commission Referral Program
Among the aforementioned upgrades was an enhanced Global Agent Program that rewards users bringing a large quantity of new traders to FAMEEX. Anyone wishing to join the exclusive program needs to apply and be approved, however this affiliate program is a great way to earn commissions of up to 2000 USDT per month PLUS a fixed weekly commission per invite. Moreover, the FAMEEX Super Rebate Program is open to anyone to earn additional crypto on the exchange. All users need to do for that is to create a FAMEEX account and begin inviting friends to trade using their referral link. This program lets users earn up to 60% of the invited friends trading fees. Both of these referral schemes provide a win-win situation with significant rewards.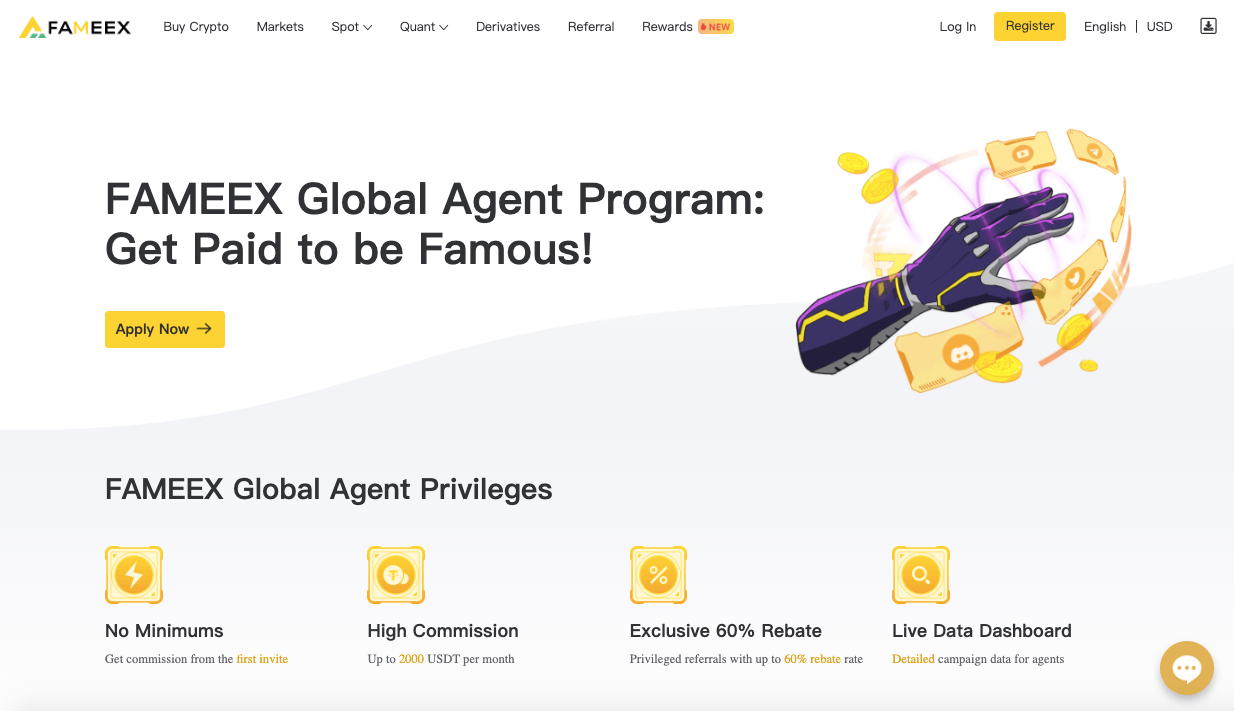 New KYC Verification Update
The Know Your Customer requirements have been altered for a smoother customer experience. With the recent upgrade, users no longer need to pass advanced verification in order to withdraw crypto from the exchange subject to certain limits.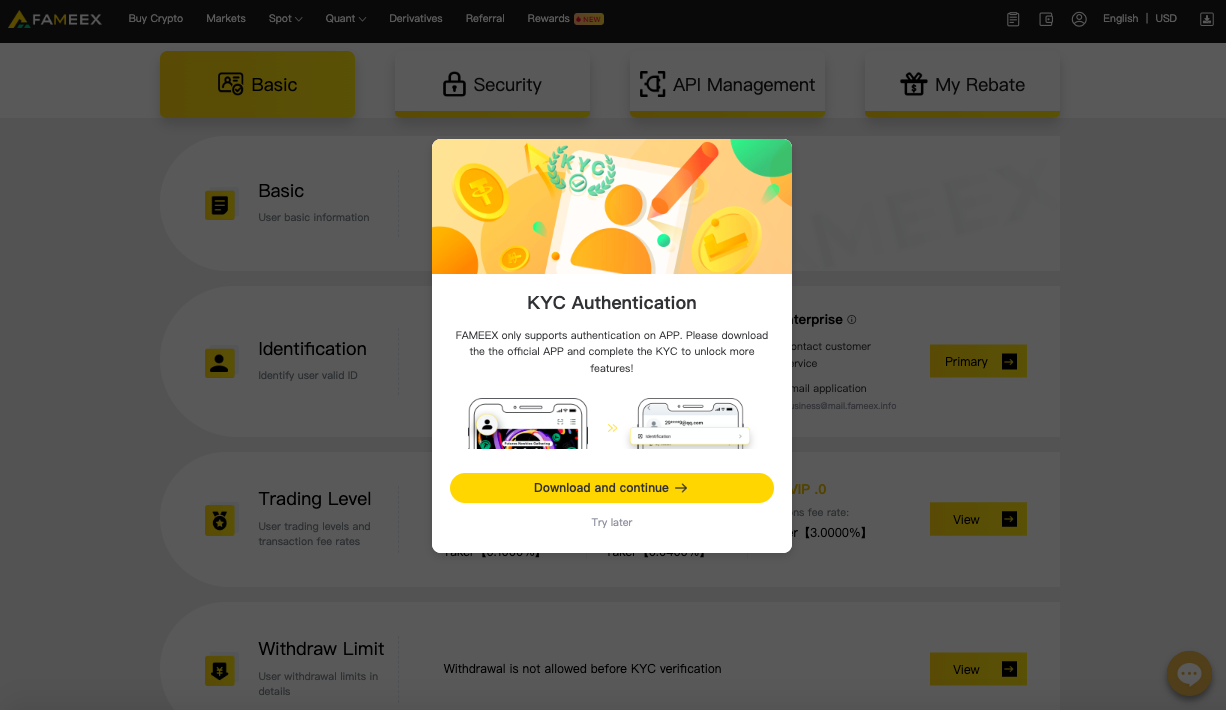 Support for Portuguese to Enter the Brazil Cryptocurrency Market
FAMEEX user interface is now available in the Portuguese language as part of the entry to the Brazilian market. FAMEEX has now entered this huge market of Portuguese speaking cryptocurrency traders that will only expand in the future. Cryptocurrencies have excited Brazilians as a new financial instrument and FAMEEX will be the go-to platform for crypto exchange and quant trading in Brazil and Portugal.





FAMEEX aims to attract traders with the skills and knowledge and a desire to take control of their financial interests through both bull and bear markets. While some well known names struggle to survive the crypto winter, FAMEEX is building a comprehensive and easy-to-use tool for all types of traders to profit with, hedge their funds and automate their trades. Using the FAMEEX trading bot and other quant tools lets traders make easy well-informed trading decisions. Traders on FAMEEX can place trades without fear and uncertainty enabling faster decision making and profit taking under all market conditions.



About FAMEEX
Launched in 2020. FAMEEX is a global cryptocurrency exchange that currently provides fiat-crypto, crypto-crypto, grid trading, futures, options, margin, spot and a hugely popular referral and affiliate program. With more than 200,000 users across 50 countries and regions. FAMEEX provides a secure, stable and efficient 24/7 trading platform.