The CBDC's use cases varied from offline payments to trusted Web3 commerce, and members of the financial industry were asked to participate in a live experiment.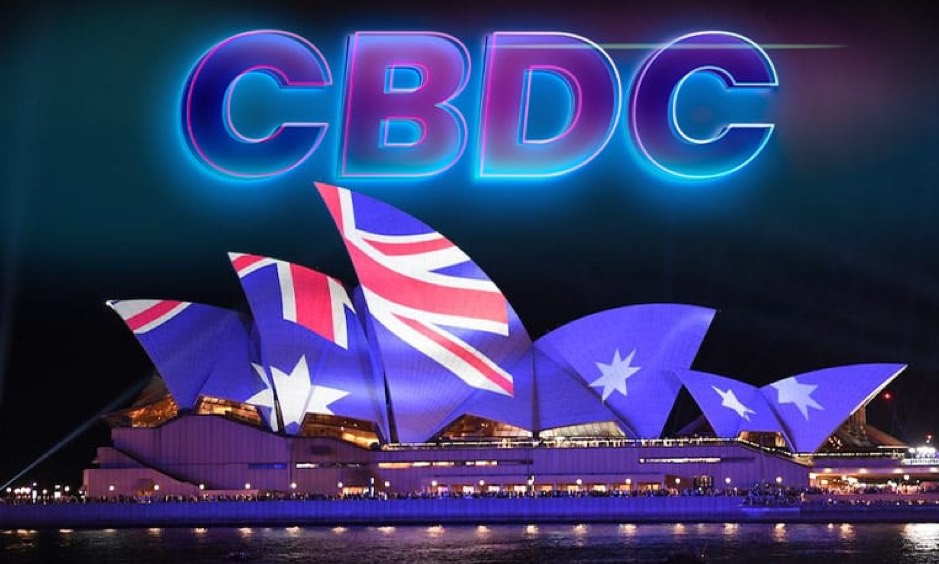 Source: www.cryptotimes.io

Australia's central bank is aiming to conduct a "live trial" of a central bank digital currency "in the coming months," in accordance with a joint statement from the Reserve Bank of Australia and the Digital Finance Cooperation Research Center, an Australian financial research firm.

In a study initiative to "examine possible use cases and economic advantages of a central bank digital currency (CBDC) in Australia," the RBA and DFCRC announced their collaboration on March 2.

The RBA stated that the initial phase of the study effort entails the choice of many members of the financial industry to illustrate prospective CBDC use cases.

The pilot project will start on March 31 and end on May 31. A final report on the findings, which will include an evaluation of the numerous use cases created, is scheduled for publication on June 30.

Offline payments, tax automation, and a CBDC for "trusted Web3 commerce" are among the use cases being tested. Banks including the Commonwealth Bank and Australia and New Zealand (ANZ) bank are among the trial's participants, as well as payment service providers like Mastercard.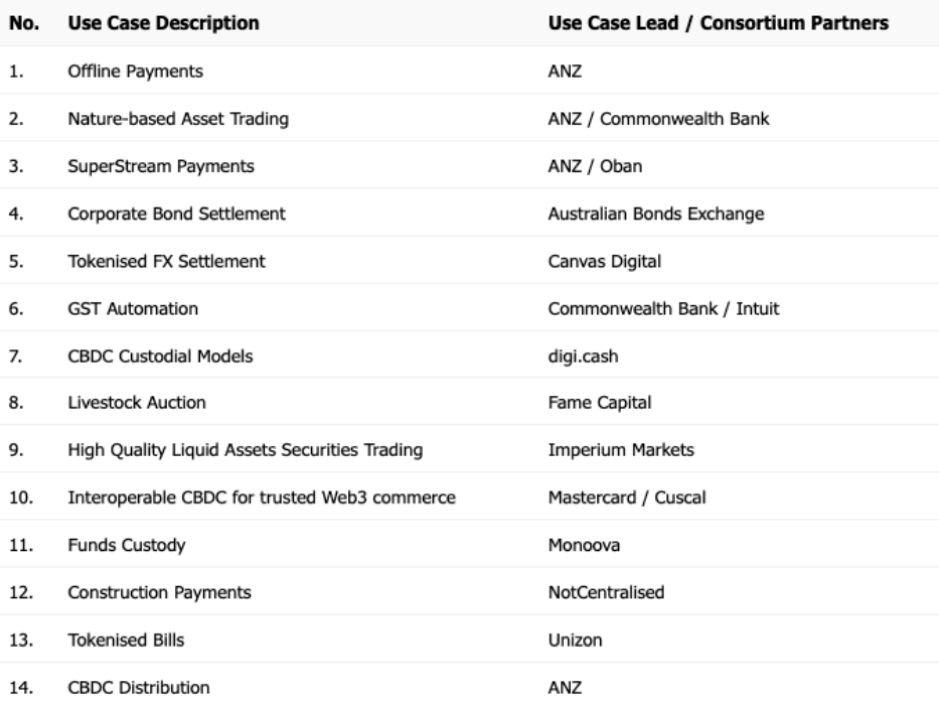 CBDC use cases and the companies who provided them. Source: RBA
"The pilot and broader research study that will be conducted in parallel will serve two ends," said Brad Jones, assistant governor for financial systems at the RBA. "It will help business gain practical experience, and it will enhance regulators to understand how a CBDC may help the Australian financial system and economy," claims the writer.

David Lavecky, co-founder and CEO of blockchain startup CANVAS, who was one of the firms selected as trial participants, told Cointelegraph that their selection was made to look into any potential benefits of using a CBDC in the framework of tokenized foreign exchange (FX) transactions.

The FX and remittance markets, according to Lavecky, are "enormous," with trillions of dollars changing hands every day. And what's more astonishing is that it goes so slowly on extremely old tracks.

Disclaimer: FAMEEX makes no representations on the accuracy or suitability of any official statements made by the exchange regarding the data in this area or any related financial advice.