ApeCoin is a governance token for the Bored Ape ecosystem that has gained popularity after the Bored Ape Yacht Club NFT project exploded in popularity. While some may discount ApeCoin as a meme coin, it has utility beyond just being the governance token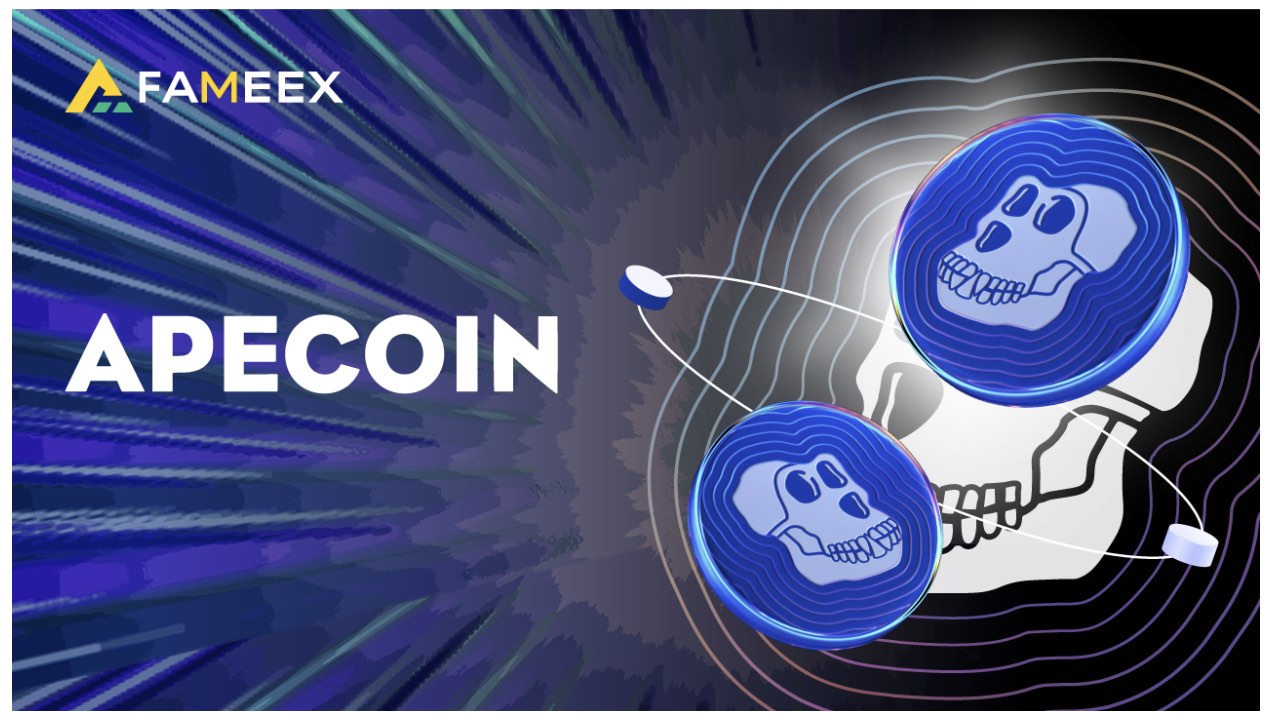 ApeCoin is a governance token for the Bored Ape ecosystem that has gained popularity after the Bored Ape Yacht Club NFT project exploded in popularity. While some may discount ApeCoin as a meme coin, it has utility beyond just being the governance token for Bored Ape investors thanks to its ties with the NFTs and ApeCoin DAO. This makes ApeCoin a potential long-term investment for those bullish on the BAYC ecosystem.

In March of 2022, ApeCoin was released by the Bored Ape Yacht Club as a cryptocurrency affiliated with a new metaverse ecosystem being created by Yuga Labs. The release of the coin was followed by Yuga Labs acquiring the pioneering NFT collectible CryptoPunks, and then announcing that they had raised $450 million in venture capital funding. This momentous event for the NFT space represents not only the potential to bring new people into the world of crypto via events, gaming, and merch accessible through the token, but also the quick evolution of the NFT market beyond the "profile picture projects" that it has become known for. Here is an overview of everything you need to know about APE coin and its future developments.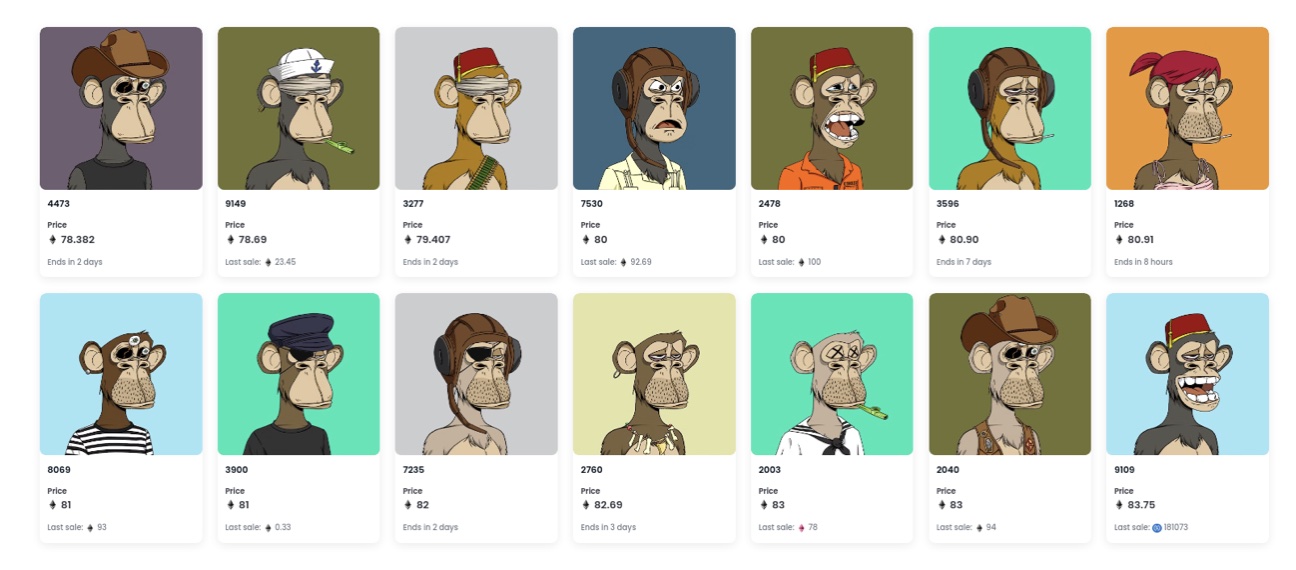 Bored Ape Yacht Club NFTs listed on Opensea
How did Apecoin Come into Existence?
ApeCoin was originally given to the owners of Bored Ape Yacht Club and Mutant Ape Yacht Club who could claim it via an airdrop. However, anyone with an account on FAMEEX or another crypto exchange can buy the coin. (You can buy ApeCoin here.) The price fluctuated a lot in the days after it launched on March 17, going from $38 to as low as $6.50. Despite the price swings, there is a lot of interest in ApeCoin – according to LunarCrush, a social media monitoring app, it was the fourth most mentioned cryptocurrency across Twitter and Reddit posts.
Apecoin DAO
Buyers of ApeCoin are automatically members of the ApeCoin DAO, a decentralized organization that manages treasury spending and votes on proposals for future projects related to the coin.

Although ApeCoin is affiliated with BAYC and Yuga Labs, it is technically controlled by ApeCoin DAO, and Yuga Labs has no ownership over ApeCoin DAO.

Rather than a centralized entity, a "board" of five top tier crypto investors oversees certain proposals related to ApeCoin DAO. Each member has a six-month term, after which the ApeCoin DAO community votes on the future board.

The initial board includes Reddit co-founder Alexis Ohanian, Amy Wu, and Yat Siu (co-founder of blockchain gaming company Animoca Brands).
A different organization known as the Ape Foundation will be in charge of tasks such as proposal management and DAO administration on a day-to-day basis. This is the legal way to back the ApeCoin DAO community's ideas and ensure that they become reality.

All major projects and acquisitions surrounding the Bored Ape Yacht Club go through Yuga Labs. This includes anything to do with Bored Ape IP. In a statement, Nicole Muniz (CEO of Yuga Labs) said that they will continue to build products and experiences that bring new ideas and energy to the community. As proof of this commitment, Yuga Labs has gifted a special one-of-one NFT to the ApeCoin DAO treasury. Furthermore, they have announced plans to adopt ApeCoin as the primary token for all new products and services. This ties its value to the health of the Bored Ape collection as a whole. Yuga Labs has insisted it's not the owner of ApeCoin.
The Apecoin Metaverse
Although not many details are available about which projects will accept ApeCoin, Yuga Labs has grand plans for integrating the cryptocurrency into its future endeavors. The website states that holders will be able to use ApeCoin to access exclusive merchandise, events, and services. Furthermore, it claims that ApeCoin will be the de facto currency for all new projects, including the upcoming play-to-earn aspect of Benji Bananas, a popular mobile game owned by Animoca Brands.

Even bigger news is that the token will play the same role in Otherside, Yuga Labs' forthcoming metaverse game that will seemingly be interoperable with other leading NFT collections like Mutant Ape Yacht Club, CryptoPunks, World of Women, and Cool Cats. Beyond Yuga Labs, Time Magazine has announced that it will soon accept ApeCoin for digital subscriptions. Rappers Snoop Dogg and Wiz Khalifa have also released 8 songs together that can only be bought using ApeCoin.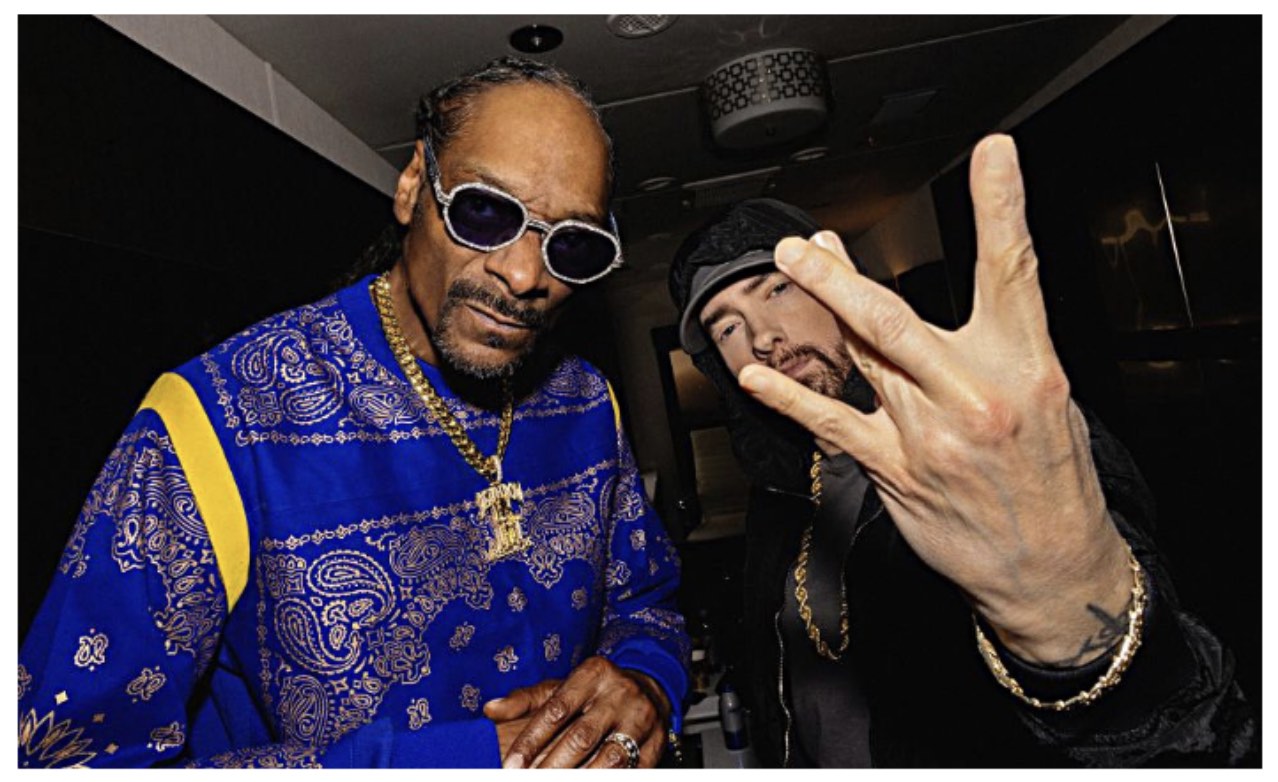 Rappers Snoop Dogg and Eminem Who Collaborated on Apecoin Related Album

Apecoin Tokenomics
There is a max total supply of 1 billion $APE tokens. This is how they will be allocated:
62% of the tokens will go to members of the ApeCoin DAO. Of that, 15% goes to holders of Bored Ape Yacht Club and MAYC, with holders of BAYC eligible to claim 10,094 APE for each NFT they own, and MAYC holders able to claim 2042 APE. The rest will be released to the DAO's ecosystem fund.
16% will go to Yuga Labs. Yuga Labs has also designated a portion of their allocation towards Jane Goodall's charity foundation for gorillas.
14% of the tokens will go to "launch contributors," which are defined as "the companies and people who helped make this project a reality".
8% of the tokens will go to the four people who founded Yuga Labs and BAYC.
It is important to note that not every ApeCoin is in circulation yet; a concept known as "locked" tokens. For Yuga Labs, launch contributors, and the founders of BAYC, their ApeCoin allocations will not be "unlocked" for at least 12 months, meaning they will not be able to sell in that span. After 1 year, more and more APE tokens will become available to them each month; a mechanism that is to prevent early token holders from "dumping" their large holdings all at once and tanking the price of the token.
Why Should You Buy APE?
Apecoin forms part of the most famous and valuable NFT projects in crypto. Owning APE lets you participate in one of the most exclusive DAOs out there. And who knows what other airdrops and privileges will be granted to Apecoin holders by the DAO in the future. Even though it is a new coin, it is possible that this coin will become part of the crypto "blue chips".
Important Apecoin (APE) links: