An Ethereum Foundation researcher claimed to have internally learned that staking Ether makes a user's IP address public.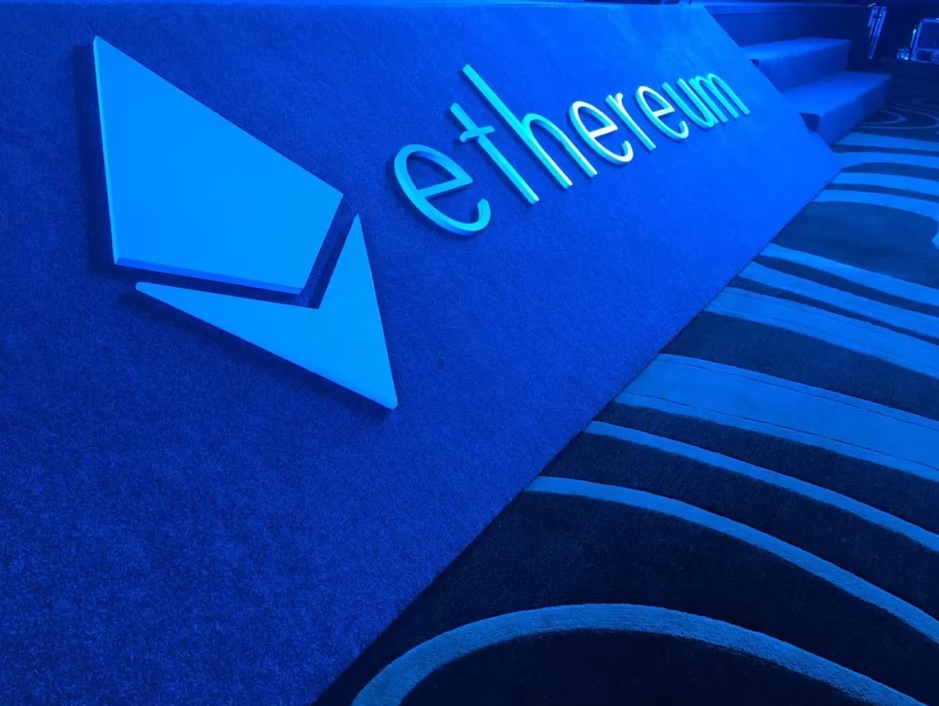 Source: www.coindesk.com
The cryptocurrency community raised privacy concerns about Ethereum when a researcher at the Ethereum Foundation (EF) discovered that the IP addresses of Ether stakers are tracked as part of a larger set of information.
EF researcher Justin Drake said he got this knowledge "internally" — most likely at EF — in an interview with Bankless on April 12.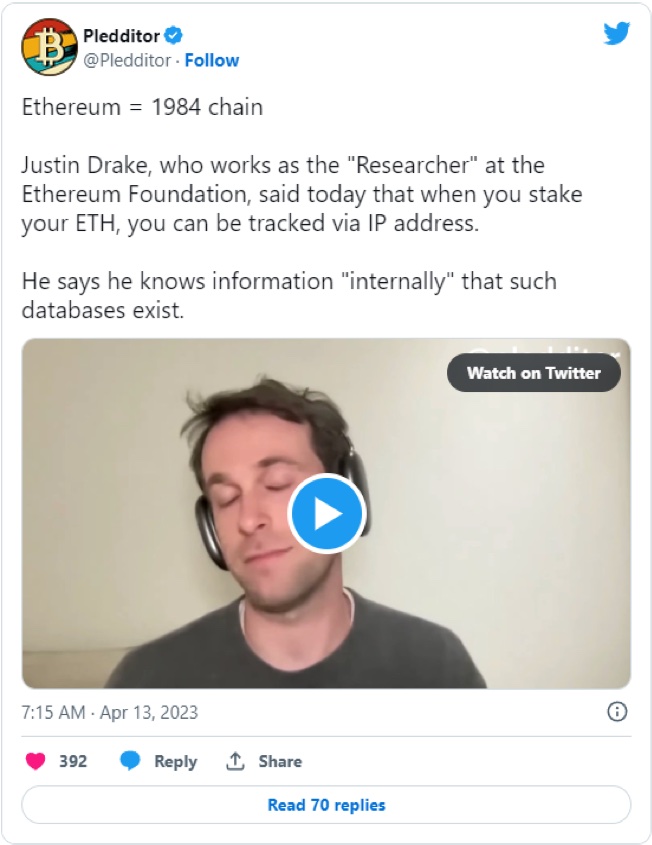 Tweet by Pledditor
Drake clarified that the metadata he was alluding to is used to track a variety of things: "There's a lot of metadata, you can look at deposit addresses, You have the option of looking at IP addresses, fee receivers, and withdrawal addresses.''
Ryan Sean Adams, the presenter of Bankless, looked surprised by Drake's remarks. What proportion of your Ethereum citizens are the most active, then, and how Sybil-resistant is this dataset? Adam enquired. "Exactly," Drake said.
Drake's comment that special airdrops may be made available to solitary stakers but not to major players in the business sparked the discussion:
So you could claim that "Okay, we know who are these exchanges, and if a specific set of users running solo validators is the target audience for the airdrop, we can just decline to offer them an airdrop." The discussion generated a lot of buzz on Crypto Twitter.
Here Are Several Reasons Why Crypto Privacy Is More at Risk Than Ever Before
One Twitter user called Ether the real surveillance coin, and another jokingly quoted Drake as saying, "We can stop censorship by censoring those we don't like."
The scenario was described by another as central governance to a T. One Twitter user advised that Ethereum users take on-chain privacy matters into their own hands by setting up a Linux operating system, utilising a Virtual Private Network (VPN), and keeping cryptocurrency assets in a hardware wallet like Ledger to allay privacy worries.
It's hardly the first comment on privacy to make waves in the crypto sphere, though. The creators of the Ethereum wallet Metamask, ConsenSys, started gathering IP addresses in November. The policy change was implemented to enable the company to adhere to Know Your Customer (KYC) and Anti-Money Laundering (AML) regulations as needed. Drake and the Ethereum Foundation were approached by Cointelegraph for comment, but neither party responded right away.
Disclaimer: FameEX makes no representations on the accuracy or suitability of any official statements made by the exchange regarding the data in this area or any related financial advice.