Top Trending Crypto News Today
Over 90% of Australians Have Heard About Bitcoin (Survey)
https://cryptopotato.com/over-90-of-australians-have-heard-about-bitcoin-survey/
Crypto awareness seems to be high among Australians, with only 8% admitting they have never heard of digital currencies. Nearly 91% are aware of Bitcoin's existence, while 42.9% have some knowledge about Ethereum.

India Set to Launch Digital Rupee This Week With Four Banks
https://beincrypto.com/indian-digital-rupee-set-to-launch-with-four-banks/
According to RBI, the e-rupee provides "features of physical cash like trust, safety, and settlement finality." It will not earn any interest, just like physical cash. It is limited to four cities: Mumbai, Bengaluru, New Delhi, and Bhubaneshwar.

European Central Bank President Christine Lagarde Calls For Crypto Regulation in EU Following FTX Collapse
https://cryptonews.com/news/european-central-bank-president-christine-lagarde-calls-for-crypto-regulation-eu-following-ftx-collapse-says-it-very-much-needed.htm
"At least Europe is ahead of the pack [in terms of regulation]," Lagarde said. "But as I said previously, it's one step in the right direction. This is not it — there will have to be a MiCA II, which embraces broader what it aims to regulate and to supervise, and that is very much needed."

Daily Crypto Market Analysis - Growing and Forecast
In the last 24 hours, long liquidation was 15.31M USDT and short liquidation was 28.24M USDT, leading to a net short liquidation of 12.93M USDT. Compared to the data of the day before yesterday, short and long liquidation fell again.

Fear & Greed index climbed a little to 29, the highest of the last week, but was below 30, which reflects investors' conservative attitude of the future. The panic caused by FTX is gradually reducing, yet the short-term development is still unclear.

Today's Bitcoin Ahr999 is 0.29, below the bottom line 0.45 and the DCA line 1.2, reflecting that the bear market won't end for a long time. As a conclusion, the prices are still in the bottom zone, but fluctuation is about to come.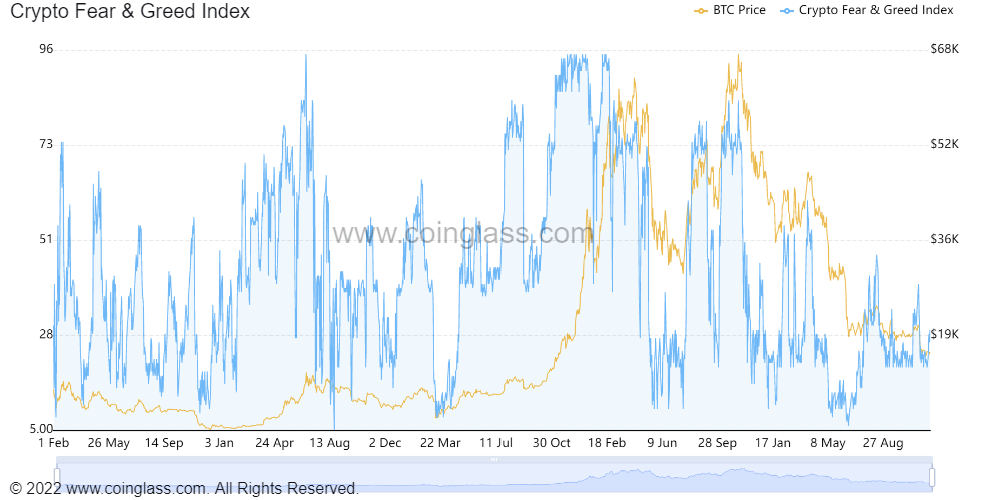 DJI was up by 0.01%, S&P 500 was down by 0.16% and NASDAQ was down by 0.59%, the lowest fluctuation of yesterday. Most cryptos saw their prices went up, with BTC up by 4.09%, ETH by 9.23% and DOGE by 15.04%, the high rise of yesterday.

According to the November meeting minutes of the Fed on discount rate, 3 boards of directors of the 12 regional Fed banks supported to rise the rate by 0.5%, lower than the final result 0.75%.

It's also revealed by the minutes that on a meeting held 1 to 2 weeks before the one to decide the rate, the Fed banks boards of directors of the Kansas City, Philadelphia and New York agreed to rise the discount rate by 0.5%, while other 9 banks chose 0.75%. It's worth noticing that different form the last two meetings where at lease 1 board of directors supported to rise the number by 1%, this time, no one supported 1%.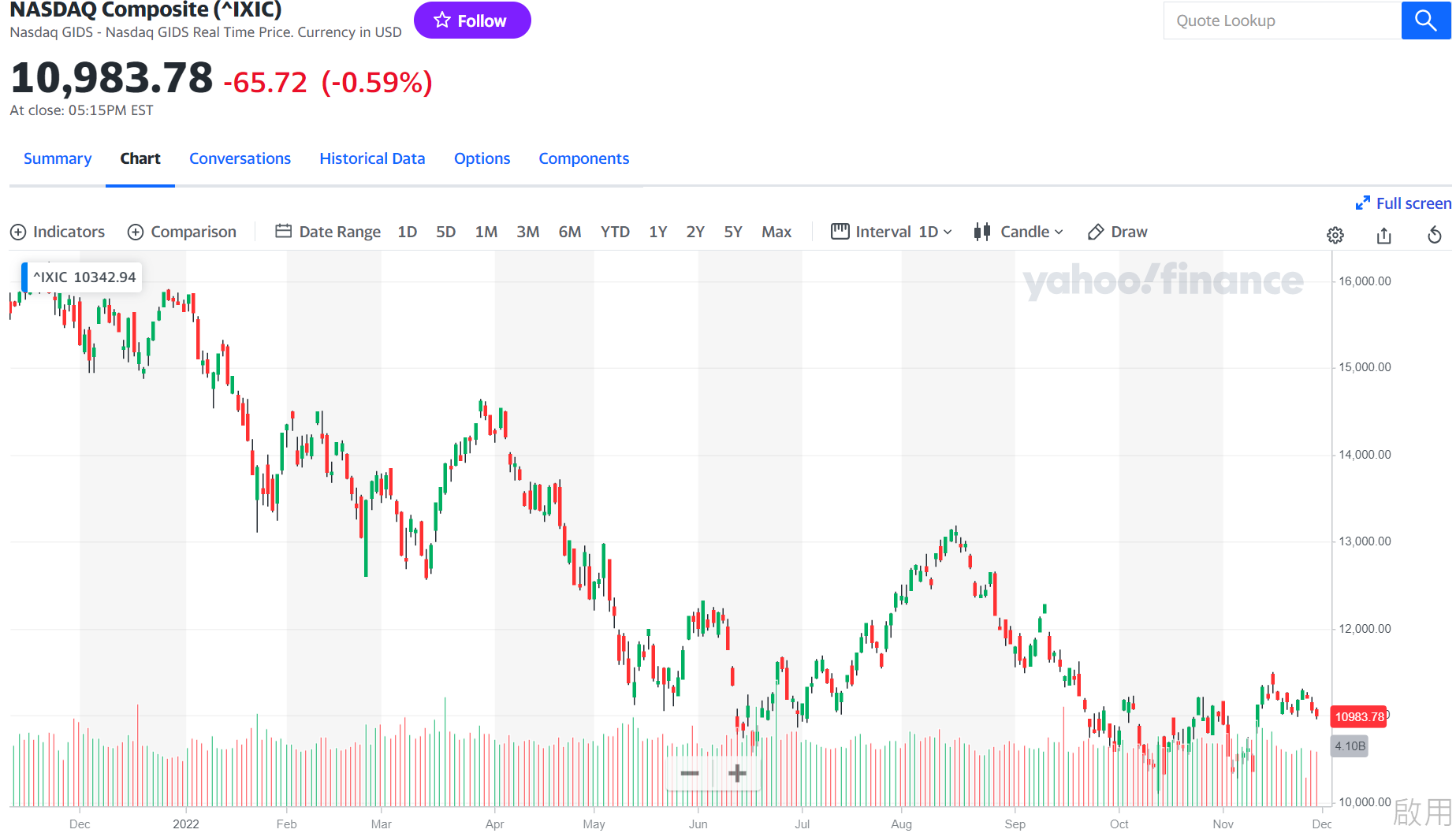 Most cryptos saw their prices went up yesterday, ranging from 1.8% to 15.04%. The price rise of TRX was 1.8%, the lowest, and that of DOGE was 15.04%, a relatively high number. BTC rose 4.09%, and ETH, 9.23%.

Judging by the 4-hour timeline, BTC price went up and is now higher than MA99. The next resistance zone is 17300-18000.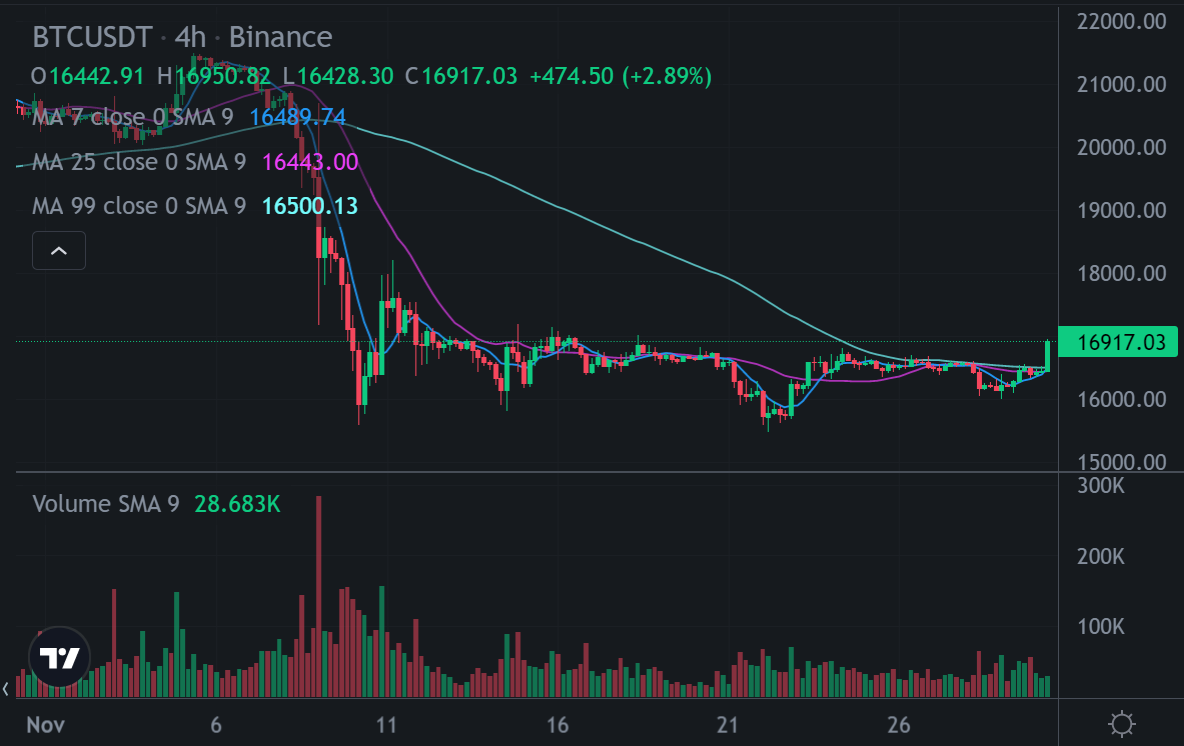 Disclaimer: The information provided in this section is for informational purposes only, doesn't represent any investment tips or FAMEEX's official position.